"Innovation" is a word that can be thrown around carelessly in the business world. Strobel Manufacturing is Clarks, Neb., is a company that really lives up to everything the word implies. Founded long-ago in a small blacksmith shop, the company has developed what it calls "Next Generation of Products" for farmers, contractors, feedlot producers, and ranchers.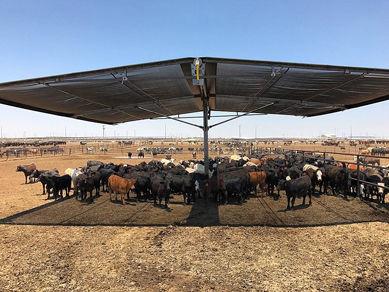 "Strobel Manufacturing has been a family-owned company since it began," said Larry Myers, marketing director at Strobel Manufacturing. "It's been in Clarks, which is a small stop on highway 30 right in the middle of Nebraska. Leonard Strobel, the great-grandfather of the family, started out in a simple blacksmith shop. He was a man who cared about the community, he was a problem solver and committed to hard work and quality."
"The Strobel family has always been very innovative," he said. "They've always been working on new products, building high-quality items that meet peoples' needs. Over time, because we're in the middle of an agricultural area, the family saw that there were a few distinct needs they could meet."
The first need they identified was box scrapers. Sitting in the heart of feedlot country, the box scraper (also called a dirt scraper or killefer) is ideal for cleaning and maintaining feedlots. Box scrapers are also valuable for grading ... both on the farm and in the construction industry. With five models, Strobel makes a box scraper for every operation — from the Light Duty being used once a week on an acreage ... to the industrial Extreme Duty used on the big jobs.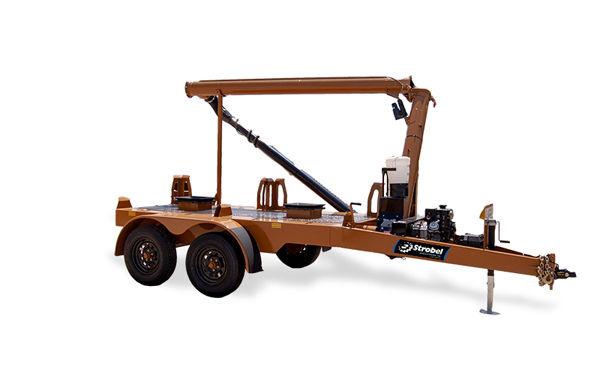 "We've actually just added a fifth type of box scraper to our line," Myers said. "We now have the light duty scraper, the general purpose, the medium duty, the heavy duty, and the extreme duty box scrapers. The inspiration for the products certainly came from the feedlots in our area of central Nebraska. But, a box scraper can be used on nearly any farm, ranch, feed lot or construction site. It's such a durable and useful tool."
The innovation didn't stop there.
"The next big breakthrough was a seed tender," Myers said. "It's a much better way to handle seed. Instead of bags, seed comes in box or bulk. Farmers need to get the seed from the container into the planter and the box tender became a very popular way to make the transfer easier.
"The other process involves the local seed dealer that treats the seed and then will bring it out directly to the planter out to the field in a BT-200, BT-300 or BT 400. The BT stands for "bulk tender," so it comes out to the field in a big bin. From there, the seed is transferred directly into the planter."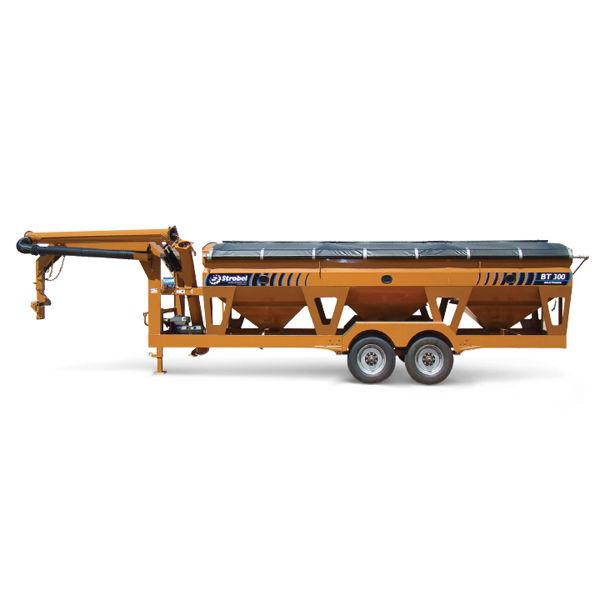 The unique thing about Strobel Seed Tenders is their low profiles when compared to the competition. The 30-inch deck is up to 50 percent lower than other models out there, which means the Strobel Seed Tenders provide safer transport of those valuable seeds and make loading that seed into the planter much more convenient.
In 2008, Steve and Belinda Strobel launched Strobel Manufacturing, which until then had been called Strobel Industries. Myers said their commitment to "faith and family" permeate everything they do. That commitment goes beyond their workplace and community ... and extends to serving customers.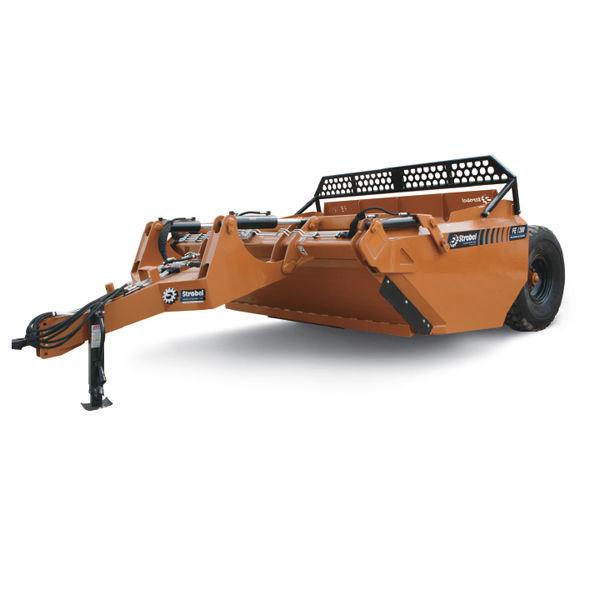 "Strobel Manufacturing is here to make a difference," Myers said. "We truly want to 'super-serve' the customer. In the four years I have been here, I have never heard us tell anyone 'Sorry — we just can't fix that.'"
Myers said Strobel Manufacturing considers agriculture it's "sweet spot," but that's not the only segment they make and sell products to. They think of the "farm, the feedlot, and the construction site" when they think of their customers. Strobel Manufacturing also does business across the country.
"We are nationwide," Myers said. "We occasionally send machines up into Canada, too. On the East Coast, we have a couple of rep firms like Cummings and Bricker that help our dealers get what they need. Sisco is another one that's located in Ohio. We have two territory managers in the Midwest, which is our 'sweet spot,' stretching from South Dakota down to Oklahoma and Texas, as well as Minnesota down to Arkansas. We have a dealer network of about 160 dealers across the country that can be accessed on our website (www.strobelmfg.com) as well."
Innovation is always front-and-center in the minds of Strobel Manufacturing and there are new things coming soon. One of their newer innovations was the light-duty box scraper the company introduced a year ago. It's smaller and easier to use for people with acreages and lighter duty around working farms.
"We've had three different improvements on our low-profile box tenders," he said. "One of them includes the rubber gaskets that meet these boxes that sit down on top of the machine. This rubber gasket is now replaceable, that doesn't have rivets, and is a one-piece molded rubber gasket. It's important for the farmer who's watching his seed come down and wants to make sure that's a nice fit and a gentle transfer of the seed."
Between the farmers that buy the company's box scrapers and seed tenders, agriculture makes up quite a bit of Strobel Manufacturing's customer base. The company's newest campaign is titled "Better. By Design." It's not a statement bragging about Strobel Manufacturing being better than anyone else in the business. There is a deeper meaning that drives home the Strobel difference in quality, design ... and innovation.
"When we're looking at improving a product or making a new one, we're not looking at how much money we can make off the idea," he said. "We ask ourselves what purpose we're trying to accomplish with this idea. The first thing we talk about is what specific needs this is going to meet. What pain point is this going to fix for farmers, a construction crew, or a feedlot?
"Our Super Shade is a good example of that," Myers added. "It's a big tent that sits on a three-ton concrete base, which producers can put in the middle of a feedlot. It can reduce the temperature on hot summer days by as much as 40 degrees. It can literally save the lives of a lot of cattle and helps with rate-of-gain.
A new change to the base of the Super Shade is what they call "fork pockets." A forklift can fit forks right into those pockets and make it easier to move the 6,500+ pound base that keeps the structure stable in high winds. There's also an eyelet where producers can attach a chain, making it easier to move around and clean out the lots.
"We talk about 'purpose-built' a lot around here," he said, "It's about being intentional and strategic. Strobel is committed to meeting needs, providing quality innovative products, and standing behind what we sell. And — we'll never stop the innovation."
Chad Smith can be reached at chad.smith@midwestmessenger.com.