To win the battle against pests and disease in crops, a mist sprayer and farm equipment company that has sold sprayers for 35 years in northwest Kansas is excited about their latest line of sprayers.
Roger and Mary Jane Swihart, co-owners of Swihart's LLC in Quinter, Kan., said sprayers, which are used for controlling insects and fungus, and for foliar feeding (fertilizer) are their specialty. Adding to their line is their most recent product, Agrimist, a new line of sprayers that was added in the past year.
"One of the interesting features of the new dual Agrimist includes two complete fans that rotate 180 degrees," Roger Swihart said. "They come equipped with electric actuators allowing the operator to adjust the fans while on the go."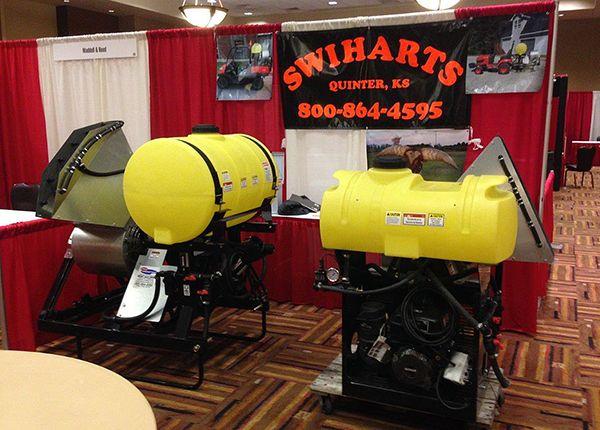 The company provides spraying equipment coast to coast, to assist with vineyard applications, cattle, orchards, vegetables, and more.
"By using mist sprayers and blowers to help control disease and insects, farmers benefit and add profit to the bottom line," Swihart said. "They're also excellent for fly control on cattle."
He added their company has a mist sprayer to meet most needs.
"From tall pecan trees to strawberries, you can do it all," Swihart continued. "Spray Innovations offers a line-up of low volume mist blowers to match practically any spraying need. With low volume spraying, the overall volume and chemical usage can be considerably reduced compared to conventional spraying. The sprayers, using air as the carrier deliver a fine mist in a swirling action to totally engulf the target area."
He said the sprayers are built strong with all steel framework, powder coat paint, galvanized fan, and poly tank. They're made in western Kansas.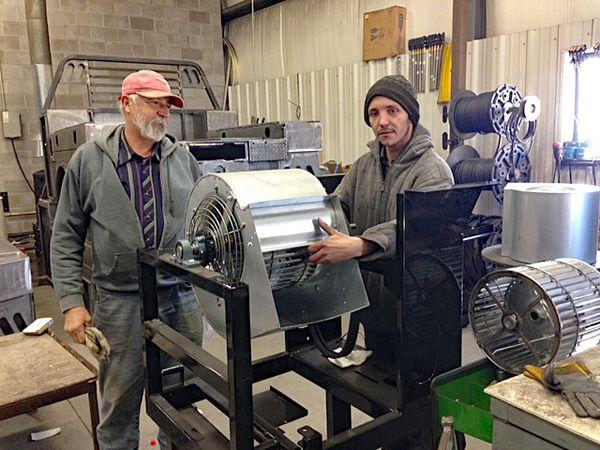 "Spray Innovation offers several PTO models as well as self-contained motor models," he continued. "They can be used to spray the crop, hops, also Christmas trees, nurseries, cattle, vegetables, vineyards and orchards. We have sprayers in about every nook and cranny in the nation as well as in several foreign countries."
The Swiharts are especially proud of "The Little Hercules."
"It's a powerful, compact, portable, self-contained sprayer that fits nicely into boxed UTVs or pickups," Swihart explained. "It uses a motor and has a 25 gallon tank."
Then there are the Road Grooms, which smooth out roads.
"The cutting grader blades are great for private roads, wind farms, gas and oil lease roads, but we sell them mainly to counties for road maintenance," he said. "The 11-foot Road Groom comes equipped with 31 feet of cutting blades."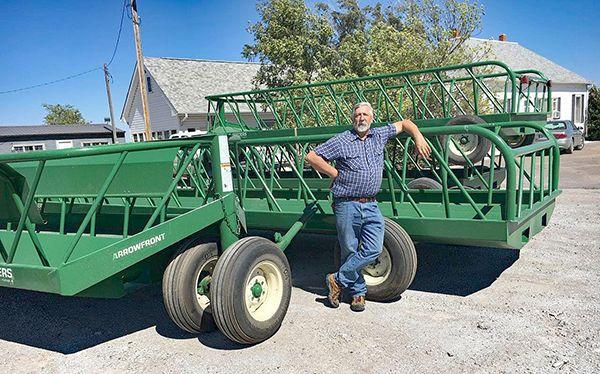 Swihart's also sells livestock feeders.
"We handle three brands of portable hay feeders on wheels," Swihart added. "They can be used to feed round bales, square bales, ground hay, silage, and TMR (total mixed ration). They save labor and help save hay."
The couple each has a strong agriculture background. Roger grew up on a small dairy farm in northern Indiana. Mary Jane grew up on a corn and bean farm in central Iowa. Mary Jane does the computer work for Swihart's LLC.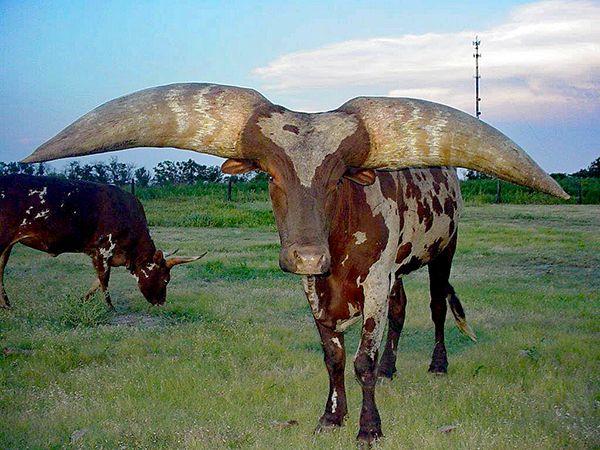 As a hobby, Roger enjoys cattle horns, and he raises Longhorns and Watusi cattle. Watusi are an African breed known for their immensely large horns, and earned global celebrity recognition — like the Watusi steer they had, who was named Charlie Immambo. Sadly, Charlie died a few years ago, and they have a head mount on him.
"As far as I know, that's the largest head mount in the world," Swihart said. "There was a bigger one named Lurch, in the Guinness book of World Records, at 40 inches around. Charlie's horned head mount is 35 inches."
Roger has always been intrigued with horns, and enjoys raising cattle with large horns.
"With the Watusi, it was love at first sight," he said. "My goal is to produce a few exceptional animals that appeal to other people who appreciate horns. It's like it's in my blood ... maybe I was born with it."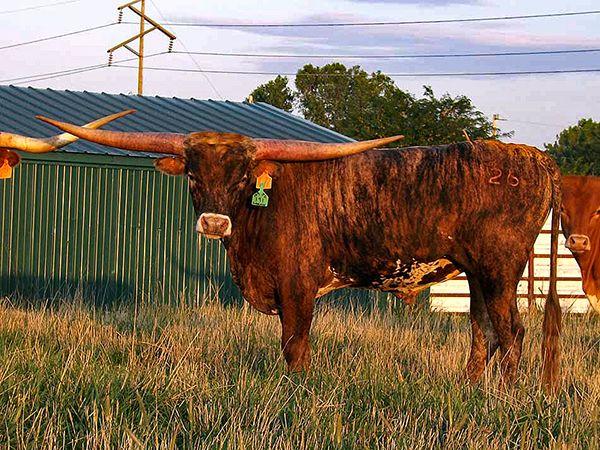 Roger and Mary Jane recently purchased half interest in CV Casanova's Supermax, a Longhorn bull. "He's 77 inches tip-to-tip at 31 months of age, and we're proud of this up and coming young bull," Swihart said. "We're in partnership with Todd McKnight and Brian Varner."
Between the horns, mist sprayers, and his life partner Mary Jane, Roger values each day, doing what he enjoys most.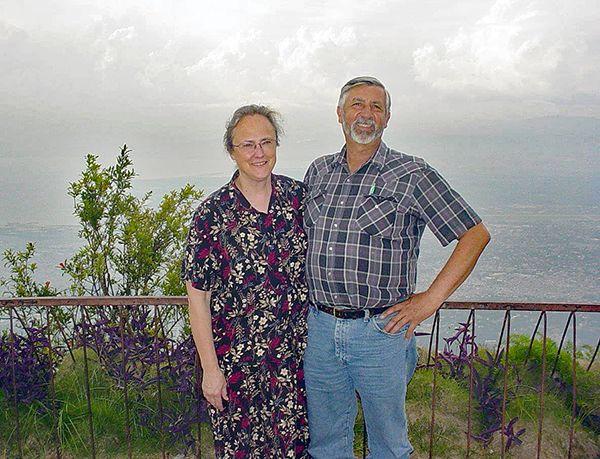 Amy Hadachek can be reached at amy.hadachek@midwestmessenger.com.