It may not be the center of the universe but, speaking geographically and spiritually, Broken Bow is pretty near the heart of Nebraska.
Geographically, the city is about 10 miles southeast of the very center of the state. It is the largest city in Custer County and its county seat. According to the U.S. Census Bureau, Broken Bow has a total area of about two square miles and a population of around 3,600 good people.
Platted in 1882, Broken Bow is alleged to have received its name from a homesteader named Wilson Hewitt who found a broken bow in a field at a former Native American site. The railroad came through two years later and the city was incorporated in 1888.
The area is known for agribusiness and that is the soul of Nebraska. While not all ag-based commerce takes place in Broken Bow, the city is the heart of the area. According to the latest Census of Agriculture Profile, Custer County accounts for 4% of the total agriculture sales of the State of Nebraska.
The total market value of ag products sold from Custer County producers came to $781,155,000. That was second in the state and the 47th highest amount of all the counties in the U.S. Of that amount, $556,180,000 was from the sale of cattle and calves. This was the third highest amount in the state and was the 20th highest in the entire country.
Sales of crops came to $183,505,000 (ninth in the state), of which grains and beans made up $175,785,000 (10th in the state). The census further stated that 43% of farms in Custer County have sales in excess of $100,000 per year, while 19% have sales of less than $2,500 per year.
There are reportedly 1,108 farms in Custer County covering 1,505,139 acres. The acres are divided with 65% in pastureland and 32% in cropland. Just over three-quarters of the farms in Custer County raise livestock.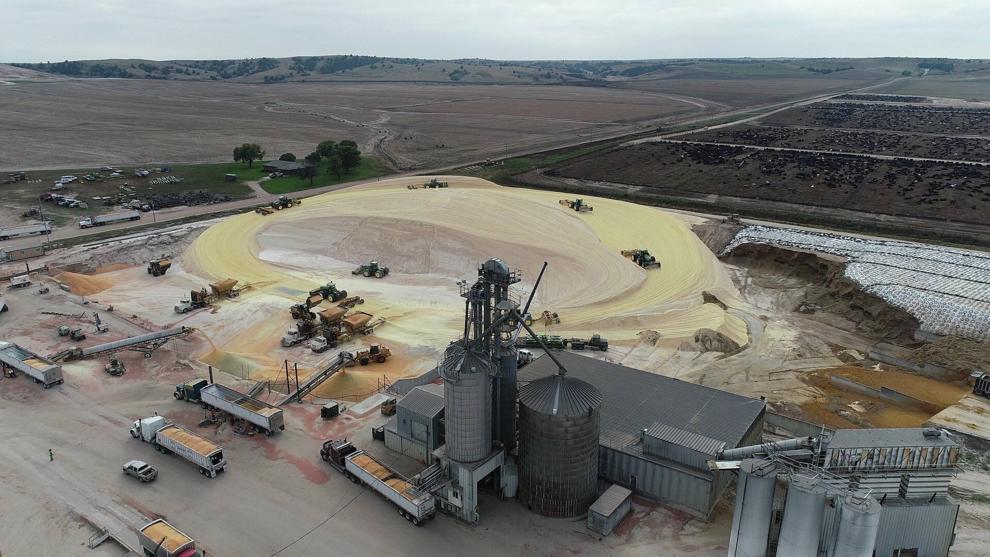 Thirty-six percent of the farms in the county cover more than 1,000 acres, while 32% are less than 500 acres. Corn for grain is grown on 229,451 acres, soybeans on 81,655 acres. Forage on 77,704 acres and corn for silage on 16,093 acres. Of these, 26% are no-till, 23% are reduced till and 16% use cover crops.
Livestock is and always has been the biggest industry in Custer County. The census reports there are 329,990 cattle and calves in Custer County. There are also 1,849 horses and ponies, 1,535 laying hens, 1,040 goats and 991 sheep and lambs.
Broken Bow lies along the area formerly known as "Hereford Alley." That's because the primary beef cow in Nebraska was the Hereford and the region was replete with herds of the popular breed 70 years ago.
Dr. Alanson "Lance" Jones, of Broken Bow, was a veterinarian that worked Hereford Alley back in the 1950s and 60s. He said back then the highway wasn't even paved yet, and all you could find were horned Herefords "and a few milk cows." He and his wife, Nan, were also Hereford breeders. They were recently inducted into the Nebraska Hereford Hall of Fame and have a spot in the Nebraska Hereford Heritage Museum.
While breed preferences have shifted to Angus, the cattle business is undisputed king in Custer County, which is listed as one of the three largest cattle counties in America. Nebraska's largest feedlot, Adams Land & Cattle, with a capacity for 120,000 cattle is located two miles south of Broken Bow.
College students visit area producers such as the Jenkins Ranch, located between Callaway and Broken Bow. In fact, Katie Stefan of Beatrice spent time with Jim Jenkins learning how to implement rotational grazing techniques and other ranching skills.
Ranch life is probably one of the reasons why rodeo is such a popular sport in and around Broken Bow. Each July, the city hosts the Stampede Rodeo. Before and after the event, cowpokes gear up for action all around Nebraska. Broken Bow has produced three Nebraska High School Rodeo qualifiers in the last year.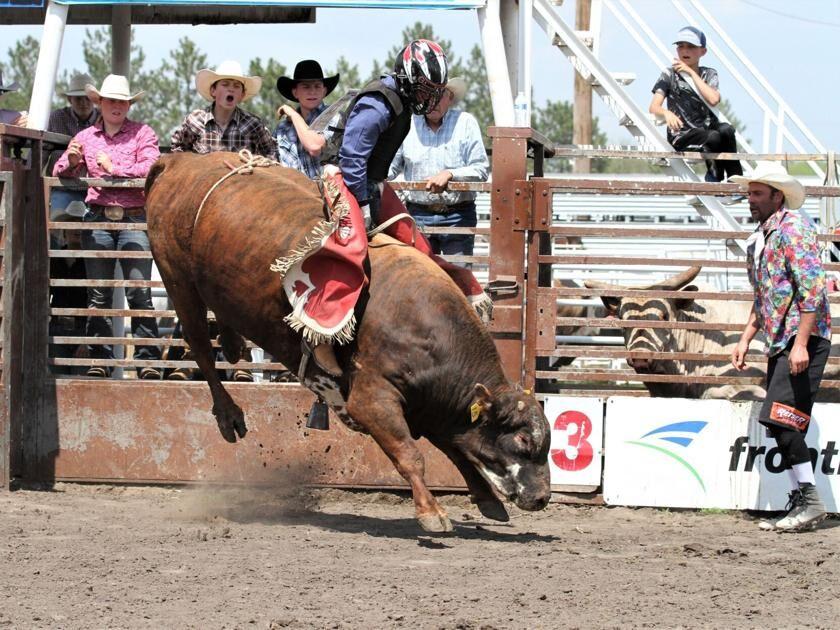 Cody Miller, Dalton Garey and Emma Pearson each placed in the NHS Rodeo in Lincoln. Garey placed fourth in bull riding and Pearson made alternate in girls cutting. Miller placed third at the state event and wound up placing 12th nationally.
Pearson, 16, and her sister, Gracie, 13, have started their own rodeo-based business. They are the proprietors of Mighty Maverick Merchandise. The siblings braid and sell horse halters, headstalls, hobbles and other items.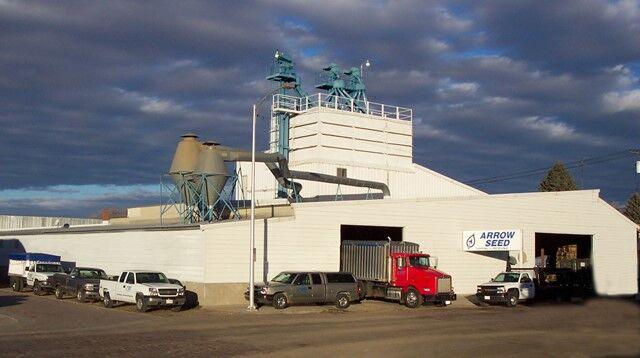 The fact that it's in Nebraska you know Broken Bow has corn producers, as well. The Nebraska Corn Growers Association knows this, too. They have sent young and beginning corn farmers to Broken Bow as part of their PRIME Program to help expand their knowledge of corn production. The young producers spent a day touring the Arrow Seed Company and Sargent Irrigation Company in Broken Bow. One of the oldest businesses extant in the city is Evans Feed, which opened in 1927.
Even though pork producers are not a large part of agribusiness in the area, a Broken Bow resident is a principal part of the state's pork industry. Tim Chancellor was elected president of the Nebraska Pork Producers Association in 2019. He is the wean-finish supervisor for Thomas Livestock Company in Broken Bow. Chancellor has also served as a member of the Broken Bow School Board.
Other area residents who are movers-and-shakers in the state are Thomas J. Hoff serves on the Nebraska Public Power District Board of Directors representing Subdivision 5. While they may not think of themselves as big time, Lower Loup Natural Resources District Technical Assistant Kyle L. Charron and Secretary Virginia L. John assist people in a big area – 7,923 square miles to be exact. Charron is the tree planting crew chief, chemigation inspector and water monitor. John keeps all of the records in order. Both work out of the Broken Bow Field Office.
In the past, Broken Bow has had some other important homegrown people. Leo Mellam invented the process by which tractor-trailer boxes can be "piggybacked" onto railroad cars or cargo ships. He used a part of his subsequent fortune to build the Jennie M. Melham Memorial Medical Center in Broken Bow. It was named for his mother; he had changed his last name.
Other notables from Broken Bow include: Bettina Bedwell, a journalist and fashion designer; Solomon Butcher, a photographer of the homestead era whose works hang in the Museum of Nebraska Art; and Kent McCloughan, a Nebraska defensive back who went on to play for the Oakland Raiders.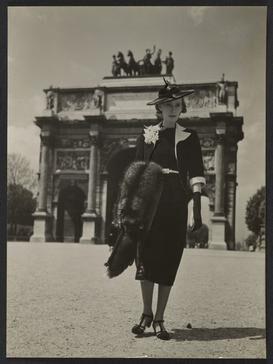 Two other distinguished journalists have spent time working in Broken Bow at the Custer County Chief. Lester Mann retired as the publisher of the Chief in 2017. He passed away in 2019. Former publishers of the Chief, Charley and Norma Najacht, were recently inducted into the South Dakota Newspaper Hall of Fame.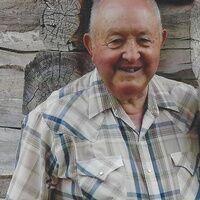 He may not have been as famous as some, Kenneth D. Welch lived a short time in the area. Welch passed away in 2018 as had his father Jim Welch in 2001. Prior to that, Kenny had been a teacher in a rural school, a long-time farmer and then had worked at the Becton, Dickinson & Co. plant in Broken Bow. From 1952 to 1954 he served in the U.S. Marine Corps during the Korean War.
Whereas the Broken Bow's past is replete with prominent people, their present and future look pretty sound. In agribusiness, young people like Dani Osmond are carrying the torch. Osmond was a stand-out in the Broken Bow FFA Chapter and has gone on to become a delegate in the Nebraska Agricultural Youth Institute.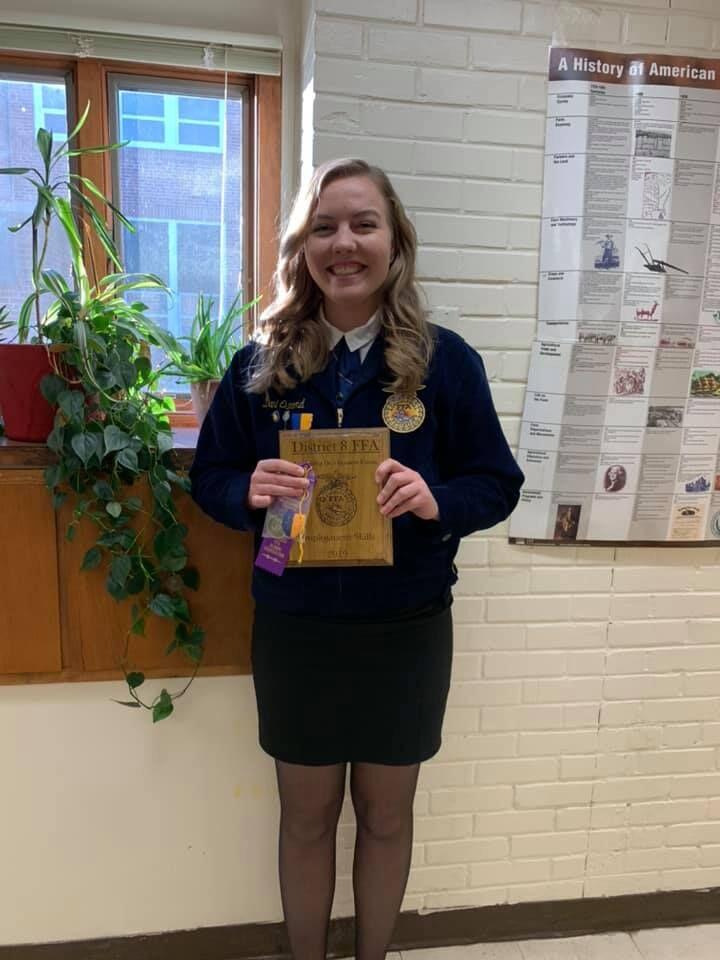 Another youngster, Baylee Clark, a student at North Park Elementary School in Broken Bow, earned second place in the Nebraska Department of Agriculture's National Ag Week poster contest.
The city has plenty of people with big hearts, too. People such as Chandra Bitterman. When the floods hit Nebraska in 2019, Bitterman went to the aid of her friends Marlin and Kelly Scott, co-owners of Scott Angus in Belgrade. She helped the family sort pairs, mate them up and treat calves who had been separated from their mothers in the flood.
Each summer, Broken Bow hosts the Mid-Nebraska Rifle & Pistol Club gun show at the One Box Convention Center. Proceeds have gone to the "Love for Lily" Cancer Fund.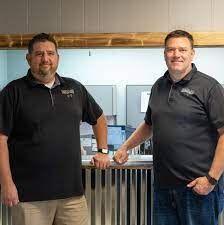 The One Box was the result of the efforts of local farmers, said Perry Myers, co-owner of Ranchland Ford in Broken Bow. They saw the town needed a convention center and they went together and "got it done," he said.
"When we need or see a need, the people here get it done," Myers said. "Everything the people here do is community minded."
The Custer Economic Development Corporation is very proactive. The Broken Bow Chamber of Commerce motto is: "Rooted – but not standing still."
"The local people re-invest in themselves and the town," Myers said. "Everybody does business locally."
He cites the example of his business. When he and partner Justin Wittry were attempting to establish Ranchland Ford, the corporation told them they would have to sell 100% of the Ford purchases in their zone. The men sold 140%.
"They want to support local businesses," Myers said. "They said they would support us. People's word still means something here."
Other local businesses have received similar support. The Quilting Shack participates in Threads Across Nebraska each year and receives immense support from the area. Farritor Auto Parts is extremely busy fulfilling the needs of local people looking for foreign auto parts. The Power Solutions team has its hands full working on the diesel engines of Broken Bow. Behind them all stands Bruning State Bank as financial partner.
"There's more work here than there are people to do the work," Myers said. "I know Becton, Dickinson is looking for a lot more people."
Becton, Dickinson & Co. is an American multinational medical technology company. The Broken Bow plant employs 575 people manufacturing BD Vacutainer blood specimen collection products and urine collection products.
Another local company has been growing exponentially since it opened. Kinkaider Brewing Co., originated in Broken Bow. It Devil's Gap beer has exploded onto the microbrewery scene. There are now Kinkaider locations in Grand Island, Kearney, Lincoln and Omaha.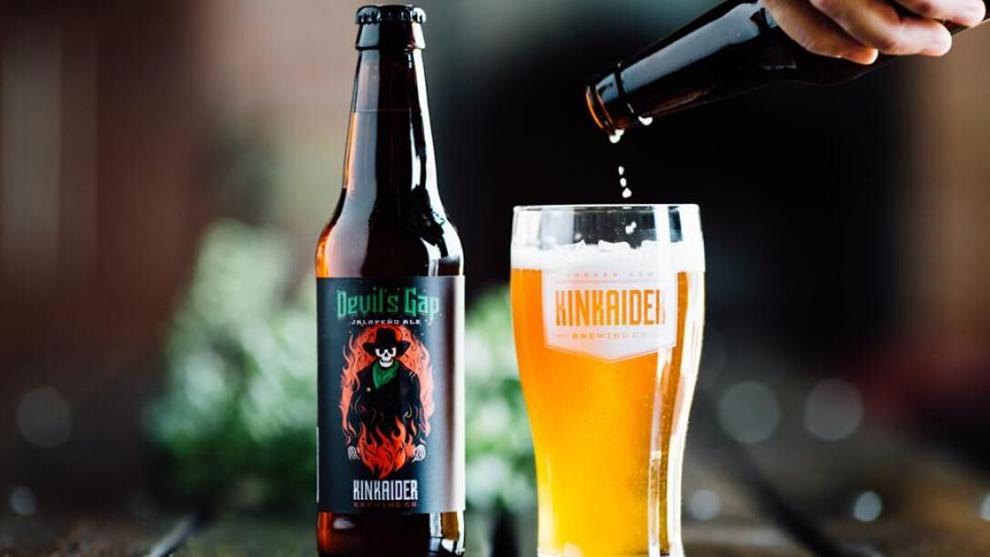 "A local group of guys decided to create it as a side thing," Myers said. "It went from a side thing to a main thing and became a big thing."
It's not all business in Broken Bow, though. The beauty of the town square with its bandstand evokes images from Hallmark.
"It's an awesome town," Myers said. "I love it here."