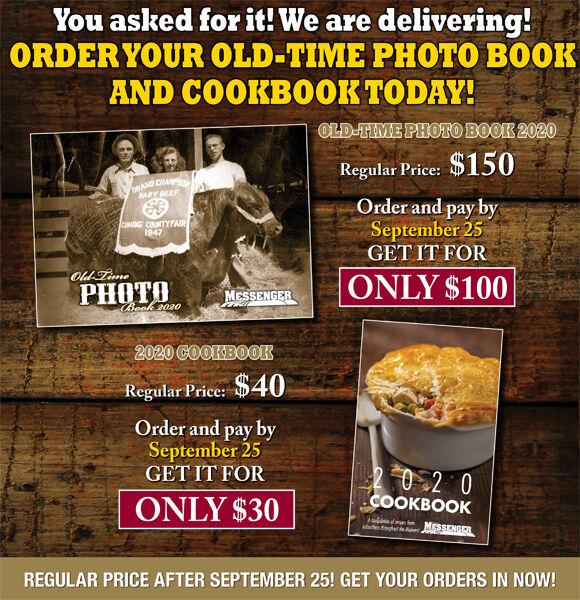 If you love the Midwest Messenger old photos and recipes, you're in for a treat! 
We've put together a new book highlighting all of the old photos since our last edition, plus a new cookbook edition to keep you busy on those slow winter days, with all of the best recipes we could find.
Orders are now being accepted for the new 2020 Old-Time Photo Book and 2020 Cookbook.
The books are $40 and $150, respectively. So what are you waiting for? Get your discounted copy today!
Call 402-374-3015 to place your order, or mail a check to Midwest Messenger Old-Time Photo Book/Midwest Messenger Cookbook, P.O. Box 239, Tekamah, NE 68061. 
We can't wait to share these keepsakes with you!