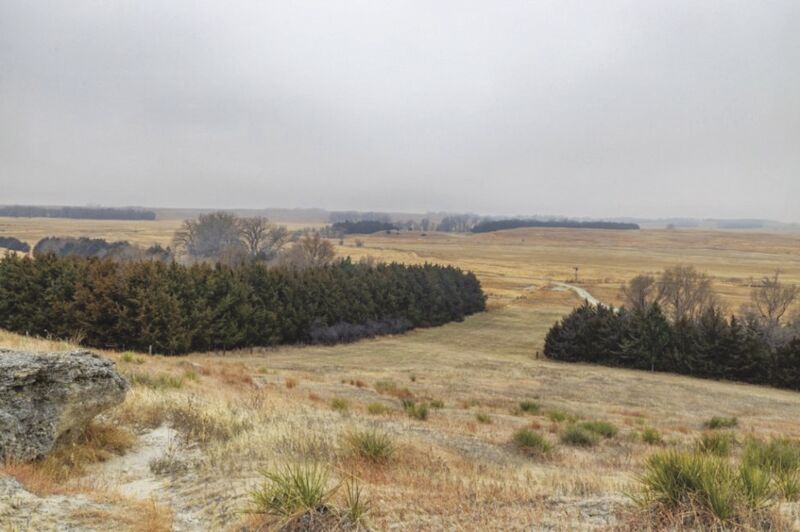 If you are considering planting trees or shrubs to create a windbreak, mitigate erosion, to create wildlife habitat or for other conservation reasons – now is the time to get those trees ordered.
The Nebraska Natural Resource Districts' tree planting program has dozens of trees of multiple varieties from which to choose. They have conifers, deciduous and even shrubbery available. They can help with getting them situated, as well.
"All NRDs administer tree planting programs to provide trees and shrubs," said Jim Eschliman, Nebraska Association of Resources District president. "Each NRD program varies, but services include: Windbreak design, tree planting, weed barrier installation or weed control and drip irrigation."
Each extra costs a bit more, though, he said. There is also a professional forester on staff to help with selecting trees for various projects, as well as providing planting and caring instructions.
In 2020, the NRDs sold more than 600,000 trees and shrubs. Since Nebraska's Natural Resources Districts were established in 1972, it's estimated more than 97 million trees and shrubs have been sold, Eschliman said.
One of the most prolific of tree planters in the state is Dennis Bammerlin who lives near Norden, Nebraska. The NRD reports that he recently received the Johnny Appleseed Award from the Nebraska Arboretum and has planted more than 3,000 trees since 2016 – with help from the Middle Niobrara NRD.
The trees are grown in Nebraska, so they are of varieties capable of handling the climate. They are grown at the Charles E. Bessey Nursery located about 1 miles west of Halsey, Nebraska, located in Thomas and Blaine Counties. They operate under a grant from the USDA for $4.3 million.
"If you get the chance to go out there, I would recommend stopping by the nursery for a tour," Eschliman said. "I bet there are more than a million trees there."
According to the USDA, the Charles E. Bessey Nursery was established in 1902 as part of the Dismal River Forest Reserve. It is the oldest seedling nursery managed by the U.S. Forest Service.
At the time of purchase, the trees are no more than one foot tall. This makes them easily transportable but mature enough to give them a better chance of survivability, Eschliman said.
The trees range in mature height from about four feet, such as the sandcherry, to more than 65 feet, as with the cottonwood. Landowners can visit nrdtrees.org for more information or contact their local NRD.
Tree sales are currently open and usually end in early spring.
Jon Burleson can be reached at jon.burleson@lee.net.