It wasn't the llama, or the angora goats, or even the horse that started their animal problem — it was a rabbit.
A country girl at heart, Wendy McKenzie couldn't say "no" to the little 4-H show bunny her daughter Paige wanted to bring home from the county fair. But the bunny snowballed. One bunny became two bunnies, and two bunnies became eight bunnies, and then 30 bunnies … and then 60 chickens … and then about 20 goats. Before long, the McKenzie family found themselves vastly outnumbered on an animal menagerie full of farm-fresh opportunities — and that's when Wendy's creativity kicked in.
"When we lived in Overton … I had people ask me if I made goat milk soap," McKenzie said. "It sounded like something I could do. So I researched it long and hard for about six months, and then made my first batch."
It was oatmeal and honey goat's milk soap, and the whole family loved it.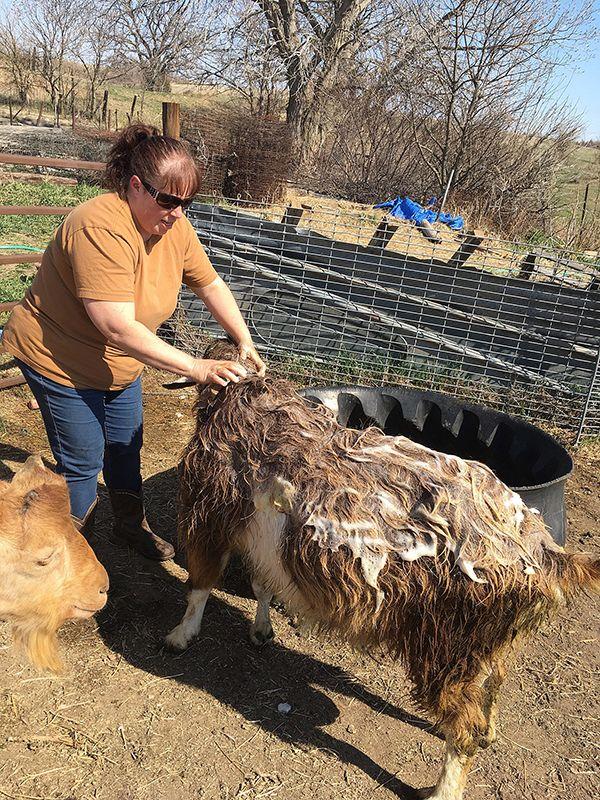 For her next batch, McKenzie said she decided to have a little fun, creating a de-scenting anise camouflage soap for her outdoorsy sons.
"I posted a picture on Facebook and had a ton of people who responded, I basically sold the whole batch right there," McKenzie chuckled. "I had such a good response that I said, 'Well, I guess this is a business!'"
Since those first batches in 2012, McKenzie has been dedicated to the craft of her company Udderly Naked in Fairbury, Neb., where she creates goat's milk soap, lotion, lip balm, deodorant, foot soak, bath fizzies — you name it, and she probably makes it.
McKenzie is the only certified soap maker in the whole state of Nebraska, and the reason is clear — she loves her job.
Her voice sparkling with delight, McKenzie recalled all the different soap recipes she's experimented with over the years, making it sound much more like play than work.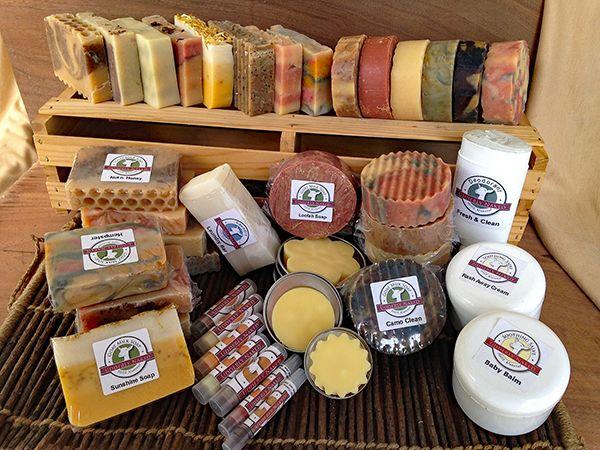 "They're like my children, I don't think I can pick favorites," she said with a laugh. "And they all have a different purpose — some are more scrubby, others are creamy.
"Hempster is a patchouli blend. Patchouli people know who they are — hipsters at heart — so they really like that one. Nut n Honey is fun — the way I pour it, it has a honeycomb shape. One of my top sellers is Summertime, which is a blend on lemon, lavender, and ylange ylange."
Summertime, McKenzie explained, began as a customer request, which she often receives. This particular customer was looking for ways to relax, and came to McKenzie for help.
"She was an older lady, and had high blood pressure," she explained. "She wanted me to make this soap so she could smell the essential oils while she was using it. It's a very floral scent, with a little lemon in there."
Despite Summertime's heavily floral notes, McKenzie said her soaps are all softly scented with essential oils to ensure olfactory-pleasing products for all of her customers. With a goal to make her goat's milk products all natural and gentle, McKenzie said while researching she quickly decided which ingredients would make her list.
"Six months of six-plus hours a day, I would be on the computer finding any resource I could," McKenzie said of her educational process on soap-making. "I read every single ingredient that can be used and decided if that was something I wanted to use or not based on how natural or renewable it was. I've been picky on what ingredients go in, which ones will make the best product."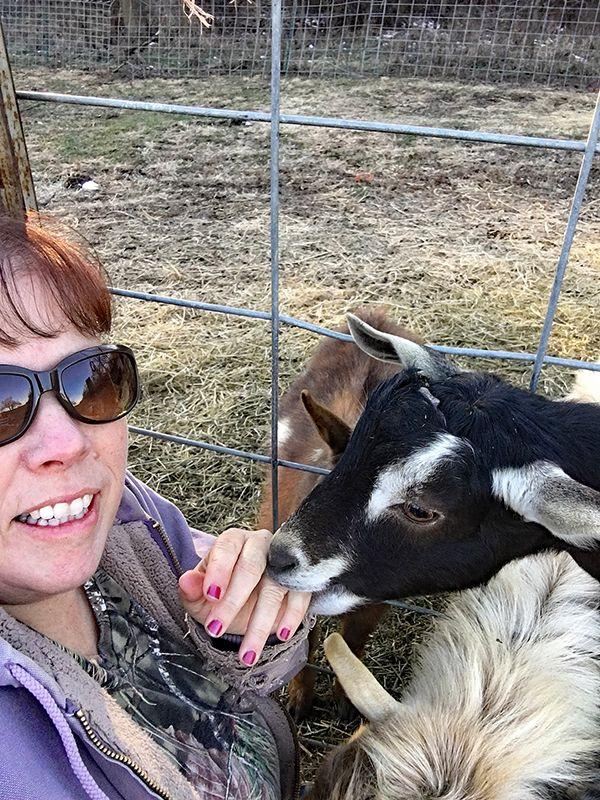 The real science behind the soap, McKenzie said, is the percentages of ingredients. It's a delicate balance between fats, oils, lye, and other additives, like scents or colorants.
"It's not like grandma's recipe where you pull the card out and mix these things," she added. "It doesn't take much to have too much or too little lye, and then it's a bad product."
Fortunately for McKenzie, all her research paid off, and she developed her own soap formula that's hit a homerun every time. Even when she tinkered the recipe to make Drunken Goat — part goat's milk, part beer, all amazing.
She's even been recognized for her excellence in soap-making, with seven Top Three titles from the American Dairy Goat Association's Bath and Body Care Products Competition, and a Best in Show for her Pumpkin Pie soap bar.
McKenzie said she can't take all the credit, though. Her children are heavily invested in the business, helping with everything from animal care and milking to product packaging and shipping. Still a rabbit enthusiast, Paige carves out time between school, 4-H and the rabbit herd to be a part of the soap-making process with her mom.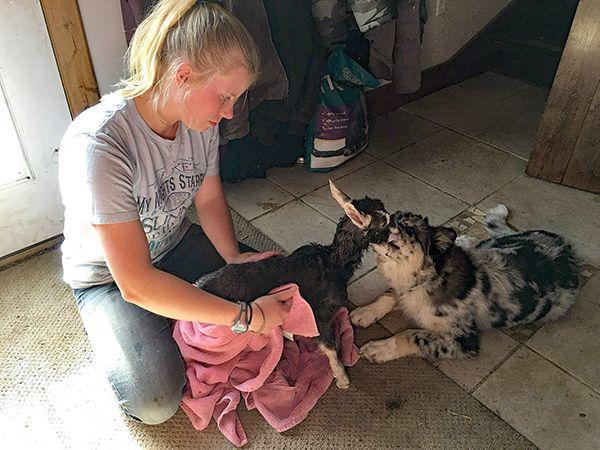 After spending much of her early childhood exploring the wonders of her grandparents' farm and dairy operation near Fairbury, Neb., McKenzie said her animal farm holds a much deeper value to her family than just for the soaps and lotions they sell.
"I like that all of my kids have had chores, and know what caring for living creatures is like," she explained. "Those animals have to be fed and watered every day. You don't get to take a break when you're sick. My kids have a good work ethic because of it.
"They know how to butcher a chicken — they know where food comes from and the value of the meal they sit down to."
And, of course, credit is due to her herd of goats, who happily provide the milk so long as they're supplied with that lush, green fourth-cut alfalfa they love so much.
"It's just fun to have them," McKenzie said. "I always joke that I will be that old lady, 85 and feeding chickens and milking goats. I'm not leaving the farm without them, they'll just have to bury me here someday.
"One little rabbit can cause a big ripple effect."
To take a glance at the McKenzie family's goat milk products, visit their website at www.udderlynaked.com.
Katy Moore can be reached at katy.moore@lee.net.