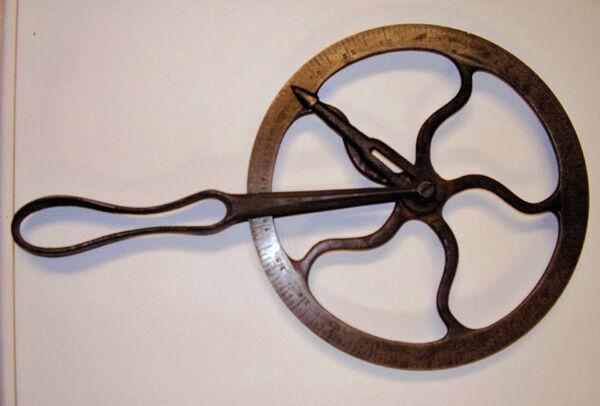 Mike Brady out on Ponca was the first to correctly guess that this item was, in fact, a measuring wheel.
However, Randy Dunn was the first to guess that the wheel was to specifically measure the length of a flat iron needed for a wooden wagon wheel.
Thanks to the dozens that sent in submissions, not a single incorrect answer was given!
If you have any items laying around the farm and have been curious as to what they are, be sure to submit them with a bit of information about yourself and the item to jager.robinson@lee.net.
Thanks!
Send your "What's This" submissions to jager.robinson@lee.net or Jager Robinson, P.O. Box 239, Tekamah, NE 68061.