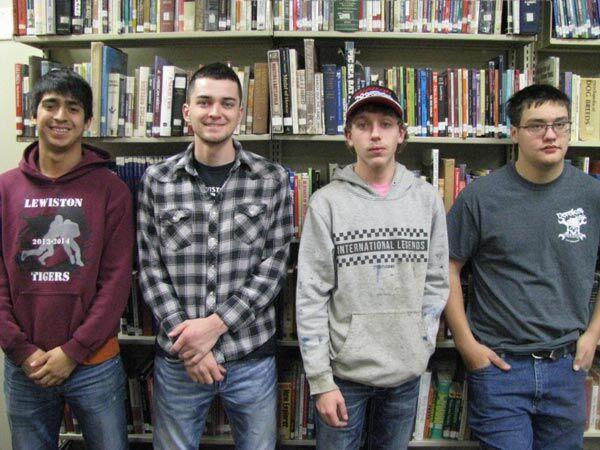 Community support is one of the pillars of any FFA chapter, and it is priceless as a resource.
None have appreciated this more than second-year FFA advisor Kurt Wissenburg at Lewiston, Nebraska. Having just transferred from Tri-County Public Schools in Plymouth, Nebraska, it was the community that assisted him in taking the helm of the venerable chapter.
Specifically, Wissenburg said that Rod and Amy Christen helped him as a new teacher and have been big supporters of the program, and local producers Kent and Mandy deKoning have been invaluable.
Founded in 1932, the Lewiston FFA Chapter has 26 members this year, ranging from seventh to 12th grades. The chapter has earned a number of American Degrees and has NIFA grants almost yearly.
Over the last year, the chapter has had two State Degree earners. Dana Christen earned her degree last year, and Levi Meybrunn just graduated. The chapter's land judging team also qualified second for state.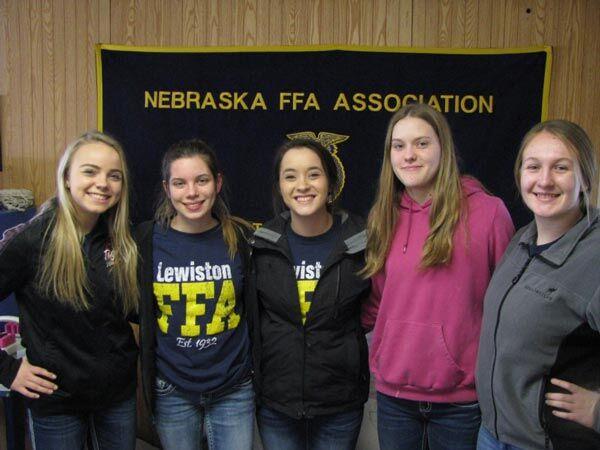 Where the community support is most notable is with FFA activities and events, Wissenburg said. In September, the chapter held its annual Farm Safety Day, hosting about 60 elementary students.
The younger students were instructed on safety regarding farm machinery, livestock and ATVs. The event was very popular, Wissenburg said, mostly due to the local producers who provided actual big farm machines for the demonstrations, as well as ATVs and live sheep and horses.
"The livestock demo was probably the most popular with the elementary kids," he said. "They loved the sheep and horses."
Another well-supported event was the chapter's Farmer Harvest Bonanza in October. Lewiston FFA members Megan Wehrbein, Cadan Searcey and Richard Keyes were the key participants. They, along with staff members of local radio stations KUTT 95.5 FM of Fairbury, Nebraska, and KWBE 1450 AM of Beatrice, Nebraska, handed out light meals to harvest truck drivers at the scales.
"Harvest Bonanza is an agriculture producer appreciation and awareness program that works with the area elevators," Wissenburg said. "The Lewiston FFA cooperated with Jeff Wehrbein at the Burchard elevator."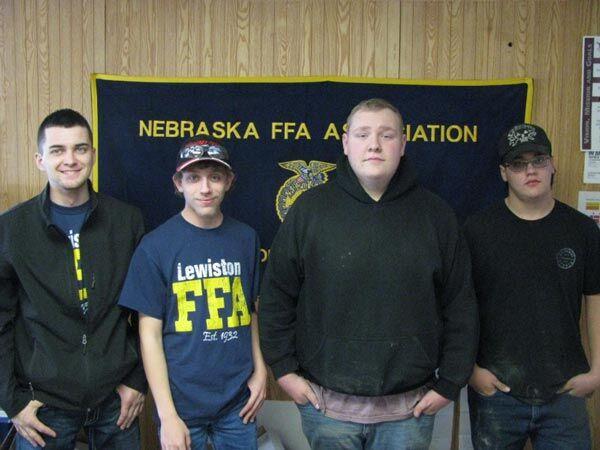 Helping to organize the effort were the chapter officers: president Masyn Arena, vice president Kelsay Bledsaw, secretary Rebecca deKoning, sentinel Cayd Wilgers, and reporter Emma deKoning.
In recent years, the challenge facing the chapter has been the changing demographic of the student body. Today, there aren't the large numbers of traditional farm kids in the district, Wissenburg said.
"A large number of students have opted into the district from less rural areas," he said. "This has not affected the unwavering and remarkable support we receive from the community."