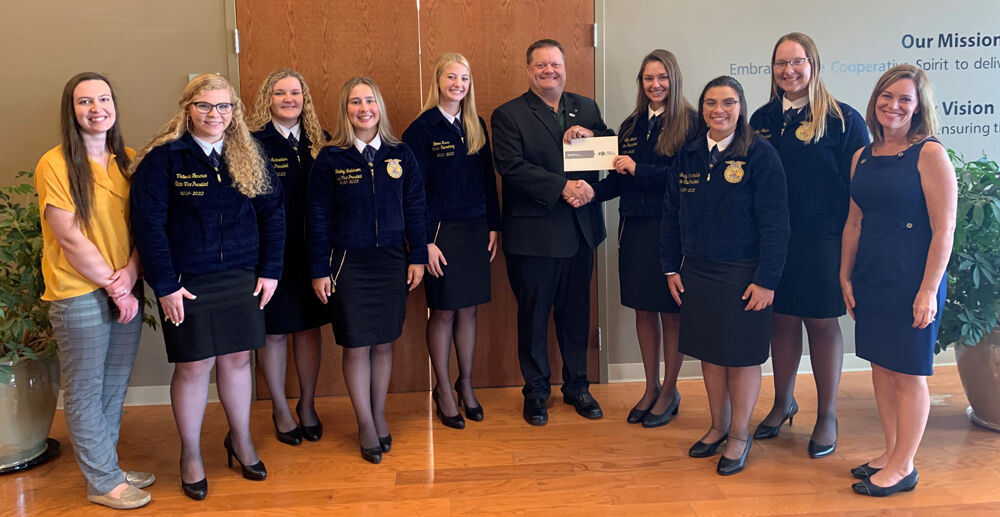 Central Valley Ag Cooperative (CVA) has partnered with Land O' Lakes Inc. and their Land O' Lakes Foundation Member Co-Op Program, to again support the Nebraska FFA Foundation and the I Believe in the Future of Ag Program. This program helps local FFA chapters raise money for innovative projects in their classrooms, leadership programming, community service projects, and field trips to advance agriculture education in their schools.
"FFA is so important for the future of agriculture and the local communities we serve," said Nic McCarthy, senior vice president agronomy for CVA. "We are honored and proud to once again support the efforts of our local FFA chapters through the Nebraska FFA Foundation."
"We are grateful for the support that CVA and all our partners provide for us, ensuring strong FFA chapters in the state of Nebraska," says Stacey Agnew, FFA executive director. "This program would not be what it is today without the help of CVA, their continued support and assistance in promoting this program over the years has greatly contributed to its success."
McCarthy recently presented a check for $25,060 to Nebraska State FFA Officers and leadership of the Nebraska FFA Foundation. This check will support the "I Believe" program along with other Nebraska FFA programs.
"FFA has always been such a big part of my life. Servings as a state officer has shown me the generosity and support that so many have for this amazing organization. Donations like the one from CVA mean so much to all of Nebraska FFA. We are incredibly thankful," Nebraska FFA State President Ellie Wanek said.