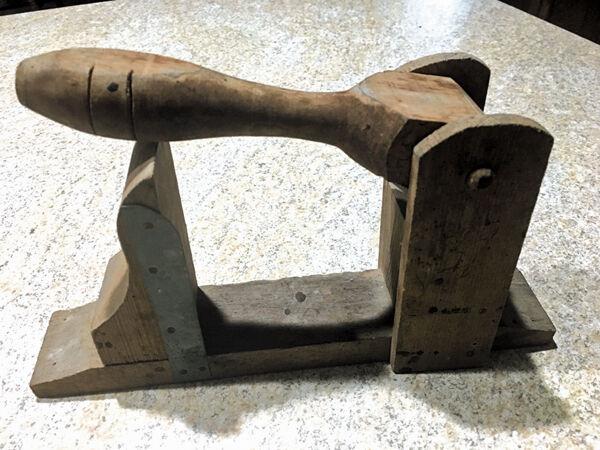 Returning to our mysteries, Harold Daake out of Riverdale has submitted this for our readers to identify.
He said he was cleaning out his dad's shop before he officially took over the farm and found this small wooden tool on the shelf.
After visits with friends and family, Daake still has no clue what the tool is used for so it's up to us!
"What's This?" and why does it work the way it does?
Send your responses by Sunday, Sept. 20, to Jager Robinson via email at Jager.Robinson@lee.net or through the postal service at P.O. Box 239, Tekamah, NE 68061.
Be sure to include your hometown, name and age in your responses. Responses will run in the Sept. 25 issue.