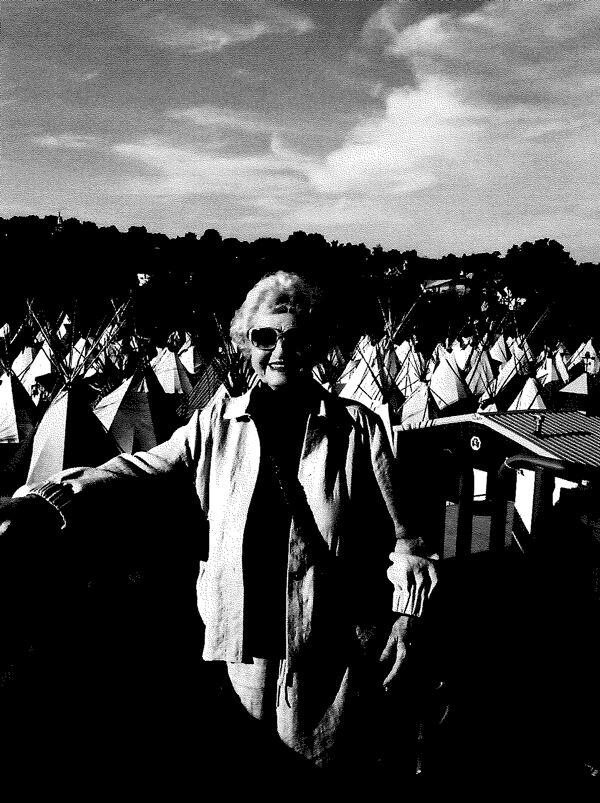 An adventurous farm girl, Sybil Ickes Malmberg Berndt returned to the Nebraska Sandhills from college in Hawaii to teach school, marry a Sandhill rancher, and raise a family, including two sons and three daughters.
Her work in teaching, writing, curating and living centers on the Sandhills characters and her own experience. She's being honored this year with induction into the Nebraska Sandhills Cowboy Hall of Fame.
Sybil Nadine Ickes was born on Nov. 8, 1925, as the fourth of eight of Nevin and Rachel Ickes' children. She graduated from Page High School in Page, Nebraska in 1942 and started taking classes at Lincoln University School of Commerce. In 1949 she went to Wayne State Teachers College.
Her teaching career began in the heart of the Sandhills at Ashby-Hyannis in 1950, then back to school at Greely State Teachers College. She finished her teacher training at summer school at the University of Hawaii. From the Aloha State she landed back in the Sandhills, south of Merriman, Nebraska to teach at the Brandeis and McMurtrey School in 1954.
In 1955, she married Don Malmberg and they moved to Brownlee, Nebraska, where she taught at the Hanna School.
In 1958 they moved to the Dan Hill Ranch, south of Gordon, where they had five children. Here Sybil met and became life-long friends with Caroline Pifer, sister of the writer Mari Sandoz. Sybil helped Caroline memorialize Sandoz's work in a museum on Highway 27 south of Gordon and started a small satellite "Mari Sandoz Room," in Gordon.
Sybil wrote "The Sandhills," a three-act play, presented for the Gordon Memorial Hospital benefit in 1971.
In 1976 circumstances took Sybil and her family west to Newcastle, Wyoming, and then further west to a ranch south of Lander, Wyoming. It was there that her first Sandhills Cowboy died an untimely death in May 1980, one month short of their 25 wedding anniversary.
Following Don's death, Sybil worked in real estate sales but she still kept one foot in the Nebraska Sandhills. She wrote and taught a college course, "Background of Mari Sandoz," at Central Wyoming College through the 1980s.
In 1990 Sybil moved back to Gordon and married her second Sandhills cowboy, Fred Berndt. Once there, she rejuvenated the Mari Sandoz museum on Gordon's main street, which became the center for classes, tours and guided busloads of tourists on the Old Jules Trail.
She wrote four books with her Mari Sandoz work and a column for The Gordon Journal titled Mari Sandoz Room News, of short biographies about local Sandhillers. Her 1990s decade was capped with the "Saga of the Modisett Ranch."
Her second husband, Fred Berndt died in 1997.
In 2005, Sybil helped move the Mari Sandoz museum to the High Plains Center in Chadron, Nebraska. In 2006 she received the In the Spirit of Mari Sandoz Award for 40 years of service 1966-2006.
Sybil continues to write, penning a memoir of her childhood in "Melanie Rachel's Wish," in 2011. In 2014 she wrote, "25 Years: Don's and Sybil's Story," recounting her life with Don Malmberg.
Sybil has four granddaughters, six grandsons and nine great-grandchildren.
Her work in the community included teaching Montessorri, the Daughters of the American Revolution, the Music and Dramatic Club, the Community Extension Club, Jobs Daughters, Methodist Church and the Spring Lake 4-H club. Her deep involvement in the Mari Sandoz Heritage Foundation lasted four decades. Finally, Sybil secured local history for the Sandhill characters and events through her contributions to the Gordon Journal. Sybil keeps Nebraska Sandhillers engaged.