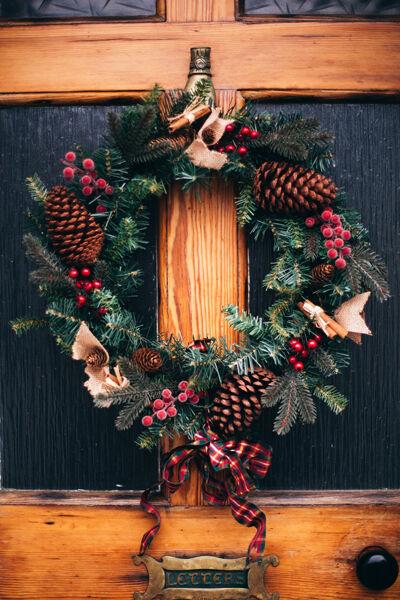 Each December, Wreaths Across America honors veterans by placing wreaths at 2,500 locations across the country, most notably at Arlington National Cemetery.
The Nebraska Veterans Memorial Cemetery in Grand Island participates in the program. The ceremony will be at 11 am. Dec. 19 at the United Veterans Club, 1914 W. Capital.
Wreaths are escorted to Arlington each year by a weeklong, miles-long parade of vehicles carrying veterans and Gold Star families, law enforcement and motorcycle riders.
This year's escort will have a different look and feel due to the changes being made throughout the country for health and safety in the face of COVID-19. The physical journey – which will include one tractor trailer load of wreaths hauled by Gully Transportation professional driver JD Walker, who is also a Gold Star Father and NAVY Veteran. With him will be 11 wrapped vehicles carrying Gold Star families, and nine police cruisers. The journey will take place from Dec. 15, through National Wreaths Across America Day, Saturday, Dec. 19.
This year, people can tune in virtually the evening of Friday, Dec. 18 to follow the convoy. Wreaths Across America executive director Karen Wosrcester said she's proud more people can participate in the program safely.
"For those who have had the opportunity to participate in the escort of wreaths over the years, it is truly an experience of a lifetime," she said in a news release. "The way we have been welcomed into communities, over the years, with flags waving and streets lined with children and veterans, is something we always wished every American could witness."
During the escort and leading up to its departure, viewers can follow along, learning about the mission and hearing stories from the people it impacts on Wreaths Across America's Facebook page.
The wreath escort will travel from Maine where the wreaths are assembled Dec. 15, making its way through Massachusetts and Connecticut the next day. Dec. 17 sees stops in New Jersey, Delaware and Maryland.
You can learn about local events and find a cemetery near you at wreathsacrossamerica.org. You can sponsor a wreath for $15 there.
Participating cemeteries in Kansas include the Kansas Veterans Cemetery at Fort Riley in Manhattan, the Kansas Veterans Cemetery at WaKeeney, Kansas Soldiers Home Cemetery in Fort Dodge and and the Kansas Veterans Cemetery at Winfield.