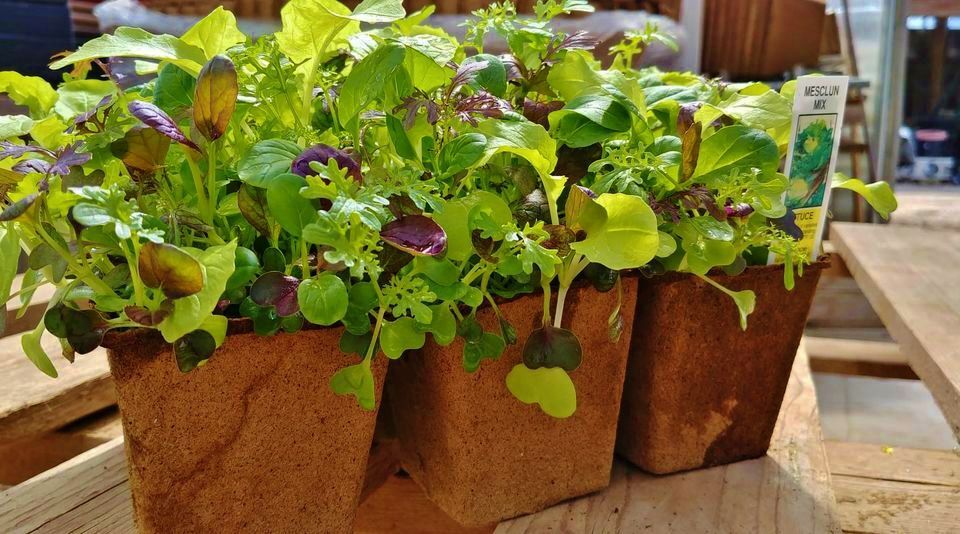 We are getting very close to the time when we can plant our summer vegetable crops in our gardens. But this year is a great example of why we wait to plant our summer gardens until after the last frost of the spring. There are spring crops that we would still have time to plant now for an early summer harvest.
Spring crops
Vegetable gardens can be worked in the spring as soon as the ground is dry and workable and now is a great time to plant cool season crops if you haven't already. Cool season crops such as radish, carrots, lettuce, spinach, broccoli, cauliflower, kohlrabi, asparagus, potatoes and peas can be planted from late March through the end of April.
The cold temperatures and snow we saw lsat week was a good reminder to not get too excited in your garden in the spring. Even cool-season crops don't grow well in these temperatures. If you had a spring garden growing, go out and inspect those plants. There might be some foliar damage but the plants should be ok, depending on the plant. Give them about a week or so to recover before reseeding.
Summer crops
You need to wait until after the frost-free date to plant warm season crops so they aren't harmed by a late frost. The average frost-free date for the Beatrice area is around April 27, but this is an average guideline. I like to wait until Mother's Day weekend to plant my summer crops. We often see a late April or early May frost or even snowfall, which would harm warm season crops, so I go a little later to have more cushion away from the cold weather.
The warm season vegetables that tend to do well in Nebraska include: tomatoes, peppers, eggplant, cucumbers, zucchini, garden beans, corn, watermelons, cantaloupe, okra, and sweet potatoes. Pumpkins and gourds can also be planted in the summer, but if we plant them in early May, they will be ready too far in advance of Halloween for decorations. A good time to plant pumpkins and gourds is in the beginning to the middle of June, to ensure that they are ready for fall decorations in September and October.
Grow-a-Row, grow a community
Help fight hunger among our neighbors this year by growing an extra row of produce in your home garden. While the campaign is called Grow-a-Row, you can also grow your own container garden or simply donate any extra items your home garden produces that would otherwise go to waste. Even a couple extra cucumbers here and there can make a big difference in the life of someone struggling with food insecurity.
Donate your whole, washed produce by bringing it to the Gage County Extension office during normal business hours (Monday through Friday 8 a.m. to 4:30 p.m.). Your produce will be weighed and delivered to local entities within Gage County who serve those struggling with food insecurity.
By donating your extra produce through Extension, you can be assured it is getting into the hands of people who need it while it's still fresh. More to come on this fun way to share your garden with those who need it.
Order local food online, pick up curbside
If you didn't get a chance to plant spring crops or are missing the farmers' market, consider supporting your neighbors by ordering local food and plant starts online at southeastnebraskafoodpartners.org/may-market. This limited time only online spring market is a great way to get fresh, healthy, local food and plant starts just in time for Mother's Day.
Here's how it works: Pre-order produce, plants, baked goods, honey, and eggs from local vendors online from April 24-30. Pay online, then pick up your items curbside on May 8 at Vintage Venue in Beatrice. Supporting your neighbors has never been easier. Learn more and shop at southeastnebraskafoodpartners.org/may-market.
If you have any further questions please contact Nicole Stoner at 402-223-1384, nstoner2@unl.edu, visit the Gage County Extension website at www.gage.unl.edu, or like her Facebook page at http://www.facebook.com/NicoleStonerHorticulture and follow heron Twitter @Nikki_Stoner.