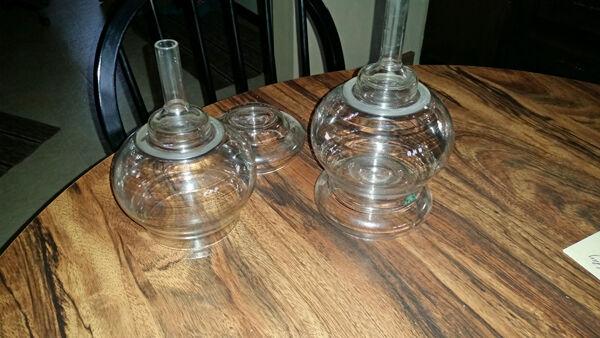 Janice Smith of St. Edward, Nebraska was cleaning out her mother's house when she discovered these.
Her first assumption may prove to be correct, but she submitted in the hopes that some of the keen What's This readers could figure out the true meaning behind the glass objects.
Remember, any guess is a good one so don't hesitate to just fire away.
"What's This?" and why does it work the way it does?
Send your responses by Sunday, Oct. 18, to Jager Robinson via email at Jager.Robinson@lee.net or through the postal service at P.O. Box 239, Tekamah, NE 68061.
Be sure to include your hometown, name and age in your responses. Responses will run in the Oct. 23 issue.