Healthy growth of forage is critical for livestock feed, but it can be ruined by two factors: drought and tree encroachment.
While drought has been top of mind in recent years, the problem of trees and unpalatable woody plants crowding out forage is a growing problem.
The U.S. Department of Agriculture's Natural Resources Conservation Service (NRCS) tracks the loss of forage production through its Working Lands for Wildlife program. It's a problem that's worst in the heart of Texas, where some counties have lost 40% of their production.
Effects fade as moving north, but some far eastern Kansas counties rank with the worst of them. Doniphan County lost 31.8% of forage production to woody encroachment in 2019, and a Wyandotte County lost 34.6%.
Statewide, tree encroachment cost Kansas more than 1.5 million tons of forage that year.
"Just to give some perspective, that yield gap equates to 75% of the Kansas alfalfa hay crop reported in 2020 (just shy of 2.0 million tons). Had the yield gap quantity been available for grazing, it could have supported over 100,000 head of cow-calf pairs for a typical summer grazing event," said Doug Spencer, state grazing specialist with the NRCS in Kansas.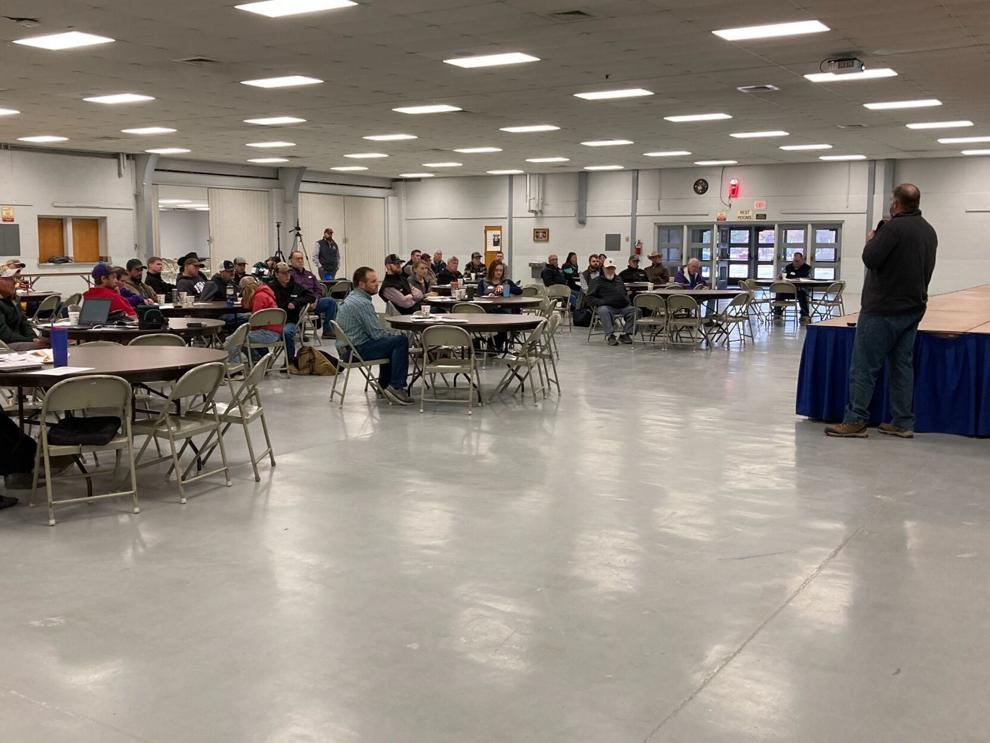 Spencer spoke during a Beef Summit in Salina, Kansas in late November.
Northern neighbors saw less of an impact. In Nebraska, there were 419,328 tons of forage production lost to trees in 2019, and in South Dakota it was 145,352 tons.
Protecting and growing grassland cores is a key strategy for preventing further loss of forage production, and to do that the Great Plains Grassland Initiative is using prescribed fire as a tool to battle woody plant encroachment.
When it comes to managing through drought years, Spencer encourages producers to write a drought plan ahead of time.
"If you can do that in a less stressful time, it will help," he said.
He suggests setting certain dates. If a certain amount of rainfall doesn't happen by a certain date, for example, list what to do.
"When conditions require it, implement the plan and don't second guess," he said. "It may be the best thing for your operation."
Grassland production is driven by timing of precipitation. Rain in April through June is highly correlated to forage production. About 70 to 75% of a pasture's annual growth is completed by mid-July, but livestock demand is only 40 to 45% complete at that point. This can be a critical time for managers to assess forage conditions, and if below expected, make adjustments to animal demand.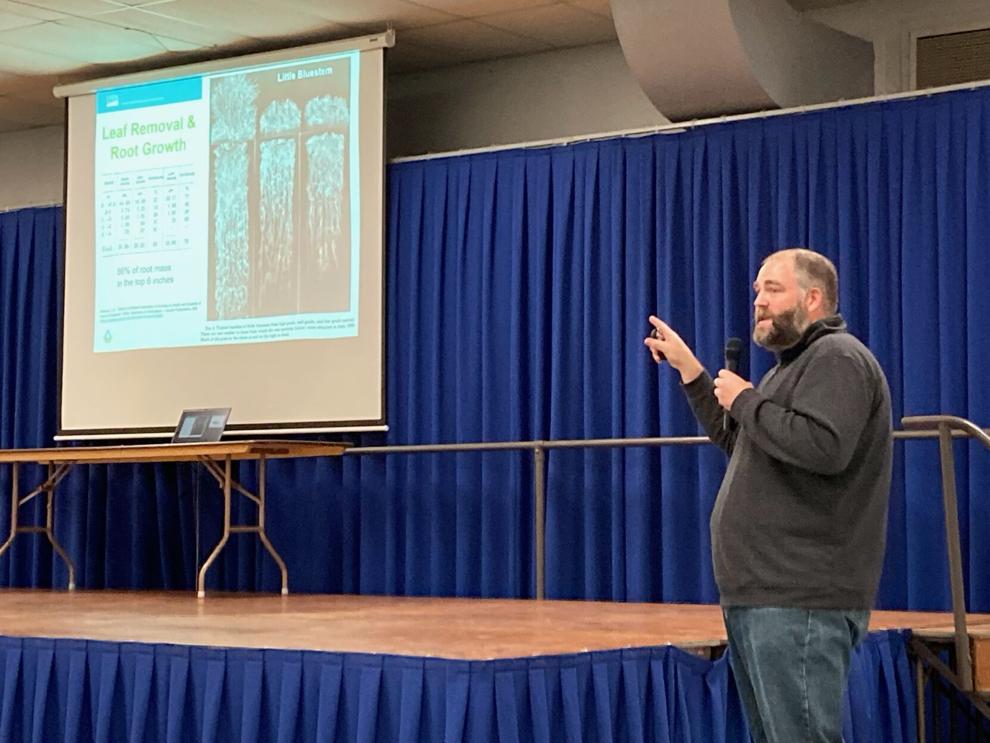 If adjusting the stocking rate becomes necessary, Spencer suggests using the "four Os" to pull some pressure off the land and cull a cow herd: rid the herd of the open, old, ornery or odd.
Wean calves early, he recommended. There's a lot of advantage letting cows gain body condition.
Spencer encourages ranchers to prepare for drought by increasing the health of the overall operation, maximizing flexibility and diversifying. Pastures can survive a lot, he said, but how we help them build up resiliency is important. Otherwise roots will degrade and the plant species will shift to less desirable forage.
After drought, have a plan for restoring the health of all parts of the ranch operation.
Ground cover is one area ranchers should give attention. Lack of ground cover significantly reduces infiltration, and without water infiltrated into the soil, plants can't use it. Having better ground and canopy cover will help ensure that when rain comes, it goes into the right places.
While ground cover is important, what's below ground is important, too.
Two-thirds of a grassland's annual growth is actually below ground – the roots, shoots and meristematic tissues, the young growth of plants. But it's the leafy growth above ground that helps feed that extensive root system and contribute to accumulations of organic matter and nutrients in the soil.
Reporter Amy Hadachek is a two-time Emmy Award winning meteorologist and a storm chaser who earned her NWA and AMS Broadcast Meteorology Seals of Approval. She and her husband live on a diversified farm in Kansas. Reach her at amy.hadachek@midwestmessenger.com.