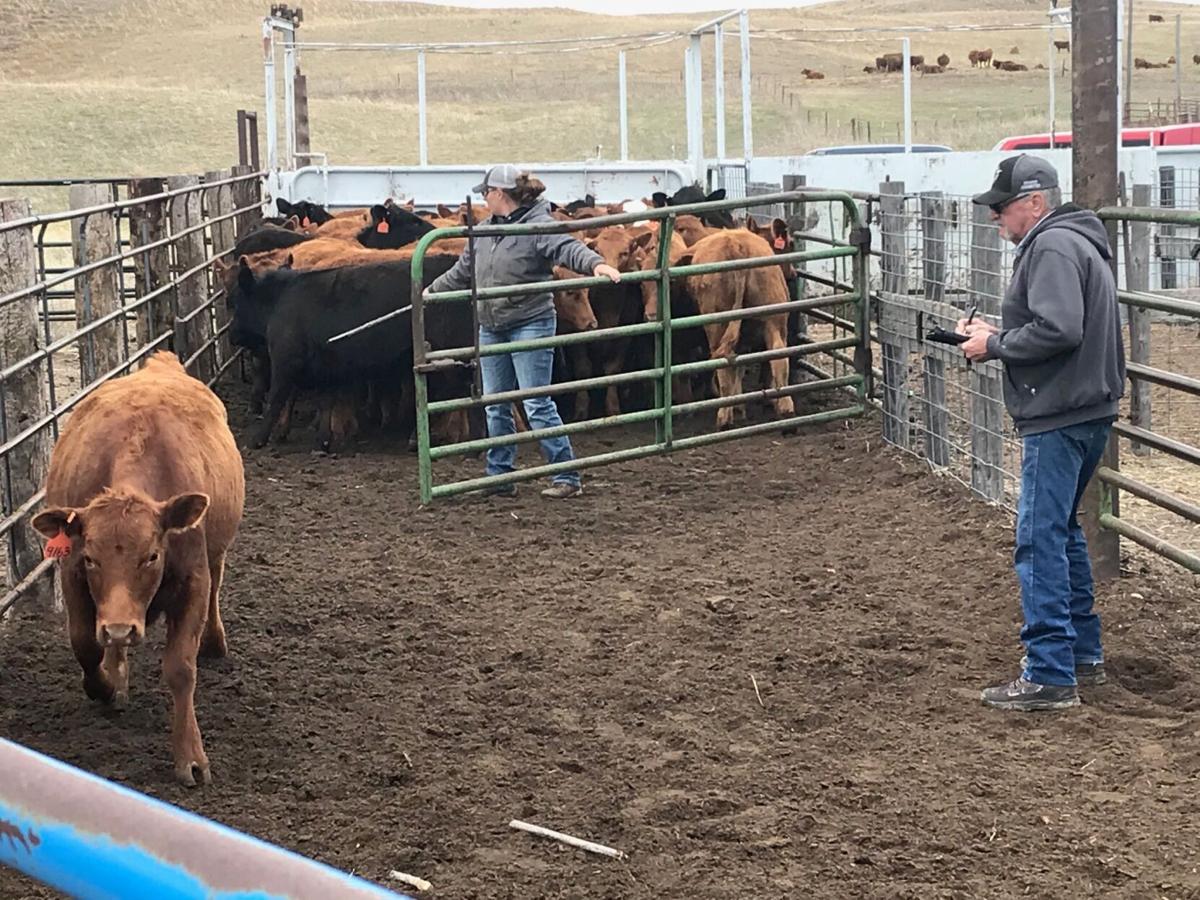 For cattle producers doing business in Nebraska, there are some timely changes that are forthcoming. The Nebraska Brand Committee is implementing several updates to brand law, including a reduction in the price of an inspection, paid by the head, and a requirement for advance notice of an inspection.
The Nebraska Brand Committee is the state agency responsible for recording individual livestock brands, inspecting livestock at transfer of ownership and movements into and out of the brand area. The committee also investigates missing and stolen cattle and violations of the brand law.
Effective Oct. 1, the Nebraska Legislature mandated the inspection fee be reduced from $1 to 85 cents per head of cattle at country inspections, sale barns, registered feedlots and packing plants. It's a win for the producers because it'll save them money.
The Legislature asked for the cost cut because the brand committee had a cash surplus. By using its cash reserves for the next two years, the committee will operate in the red, using its saving account to pay the bills.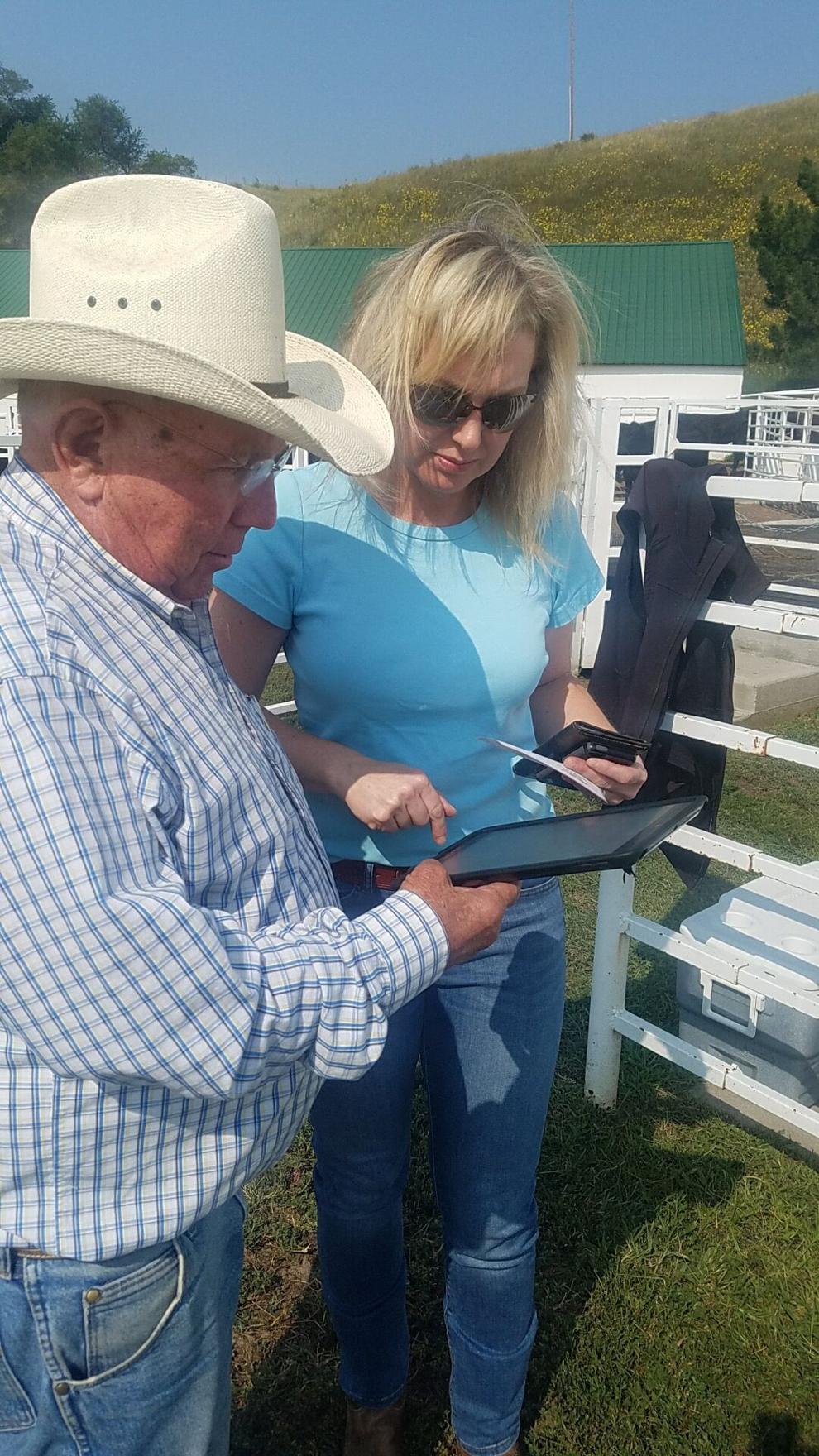 "We just went through a situation with COVID-19 with packing plants and sale barns shutdown, but you still had payroll and expenses, and you have to have cash reserves to keep the agency going in the right direction and pay our bills," said John Widdowson, executive director of the State of Nebraska Brand Committee.
The exact amount of money in the account changes, Widdowson said, but he estimated there's upwards of $2.7 million dollars in cash reserves.
The Nebraska Brand Committee Board wants to remind folks that all the income is through producer inspection fees.
"We're not subsidized by any tax dollars. We're all driven by producers, and that balance is there in case of a natural disaster or special project. That's what the Legislature wants to spend down over the next two years," said Adam Sawyer, seedstock producer in Bassett, Nebraska and chairman of the Nebraska Brand Committee.
The reduced inspection fee will be effective until July 31, 2023.
In another change coming for Nebraska ranchers, a 48-hour notice will be required for inspections starting Sept. 1. The 48-hour notice will enable staff to do a better job of scheduling and to coordinate schedules with neighbors to save time and mileage, Widdowson said.
If they have an emergency, staff is on call 24/7 and they will facilitate the inspection, but a $50 fee will be included to help offset some of the additional cost.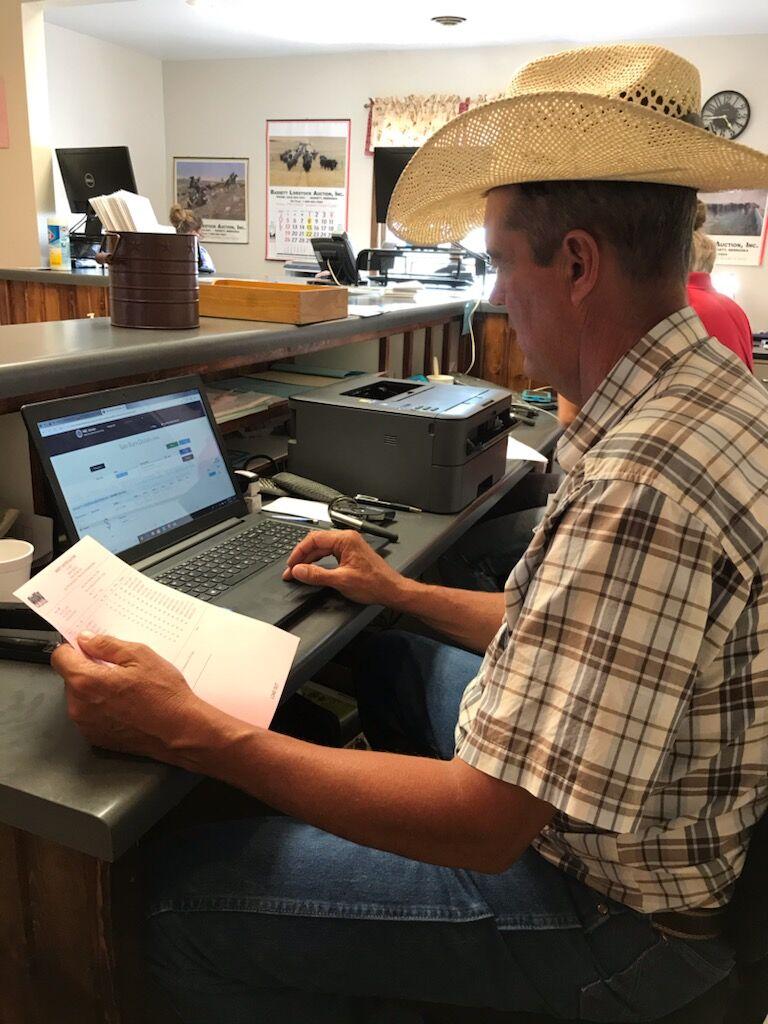 The brand committee inspected more than 3.7 million head of cattle in fiscal year 2020-2021 with 80 staff members. The committee was established to protect the assets of Nebraska cattle producers in 1941.
Cattle inspection is mandatory for the western two-thirds of Nebraska – from Grand Island, westward. Larger pastures, open fence, larger herds and communal grazing were behind the reasons for requiring brands in the west. Counties volunteered to participate. Cattle moving east of that line, leaving the state, or changing owners trigger a brand inspection.
Branding can be a contentious issue. Producers from Grand Island and west generally agree a brand is the only thing that keeps people from walking off with the cattle they might see only once a year.
Producers east of Grand Island don't have to use the brand inspections. Brand committee members believe while branding might not be necessary for everyone, if the state were to lose the brand law, cattle theft would dramatically rise.
The brand committee also transfers titles on cattle and verifies that the titles match the cattle when an issue arises. They help deter questionable transactions by enforcing the state laws.
The brand committee had four dedicated law enforcement personnel, but with an imminent retirement, there will be three on staff who handle all the violations, citations and pursue criminal investigations. They pack a gun, a badge and have lights and sirens on their pickups. They work with all the sheriffs' offices and other law enforcement agencies when there are complaints or cases to work.
There will be more changes ahead for livestock producers. Those will give the brand committee some new tools by embracing technology, Widdowson said.
Producers will also have access to newer technologies, like EID (electronic identification) and e-inspections that read the unique 16-digit ID code on an animal's ear.
"If we can piggyback on the technology already being used, why not?" Widdowson said.
The state is building a portal where producers can log in with a username and password to enter identification information. That information would hold up in a court of law, according to Widdowson.
The newest board member of the Nebraska Brand Committee says ultimately this will be a positive improvement.
"Changes can always be initially challenging but over time we must embrace changes. Improved data management systems have vastly improved efficiency of the Nebraska Brand operations on many levels, in both the office and in the country," said Duane Gangwish, data manager at Darr Feedlot and Nebraska producer.
The brand committee will rollout e-inspections starting with cattle that are not changing ownership and allow producers to do the scanning themselves in the near future.
Other changes include a dairy shipping certificate that will allow non-branded calves less than 30 days old to ship without a physical brand inspection. Another will transition from a flat surcharge to a mileage charge for actual miles accrued for each inspection.
"I think these are all positive changes for the beef industry and the beef producers in Nebraska," Sawyer said.
Watch the Midwest Messenger for follow-up articles that further explain the forthcoming changes for cattle producers.
Reporter Amy Hadachek is a two-time Emmy Award winning meteorologist and a storm chaser who earned her NWA and AMS Broadcast Meteorology Seals of Approval. She and her husband live on a diversified farm in Kansas. Reach her at amy.hadachek@midwestmessenger.com.