Family is the core of the Mike Sitz Angus Ranch near Burwell, Nebraska. Mike and Debra have worked hard to carry on the rich tradition behind the Sitz Angus cowherd.
Not only is the Mike Sitz family celebrating 100 years of their family's maternal Angus line, but the entirety of their present-day herd descends from one of the seven original cow families—Marshall Queen, Blackbird, Evidences Eppionia, Erica Ellen, Proud Formera, Dora and Emma E—tracing back to 1923.
The story of their heritage began when William A. and Frieda Sitz purchased their first registered Angus cows from William Williams of Clarks, Nebraska, in 1923. The bull offspring were traded back to Williams for more heifer calves, expanding the Sitz herd.
William Sitz was a man before his time in the cattle industry.
"My grandfather was pretty enthusiastic about Angus even though they weren't that popular when he started," Mike said. "He was a staunch Angus man. He wouldn't do any crossbreeding."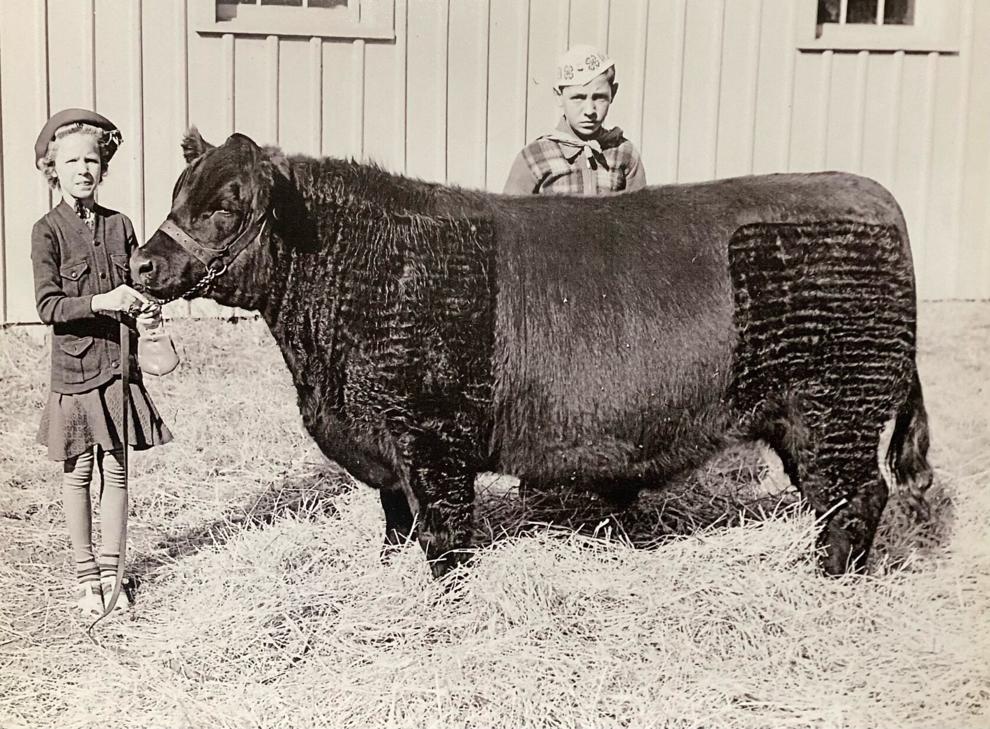 The next generation continued their love for the Angus breed. William A. and Frieda's oldest son Bill spent many a night sleeping in the barn with the cattle while he and his family were on the road showing cattle. In the late 1930s and early 40s, the family would load their Angus cattle and Hampshire hogs on a rented cattle car at the railroad dock in Buda, a town near Kearney, to transport to various shows, including county fairs, Ak-Sar-Ben and the State Fair.
In 1937, William A. and Frieda moved with their three children, Bill, Bobby and Delores, from Buffalo County to a ranching community called Green Valley south of Atkinson.
In 1951, young Bill and his bride Dee purchased land in southeastern Rock County, home of the present-day Mike Sitz Angus Ranch. Here, they raised their four children, Bill, Judy, Sheryl and Mike.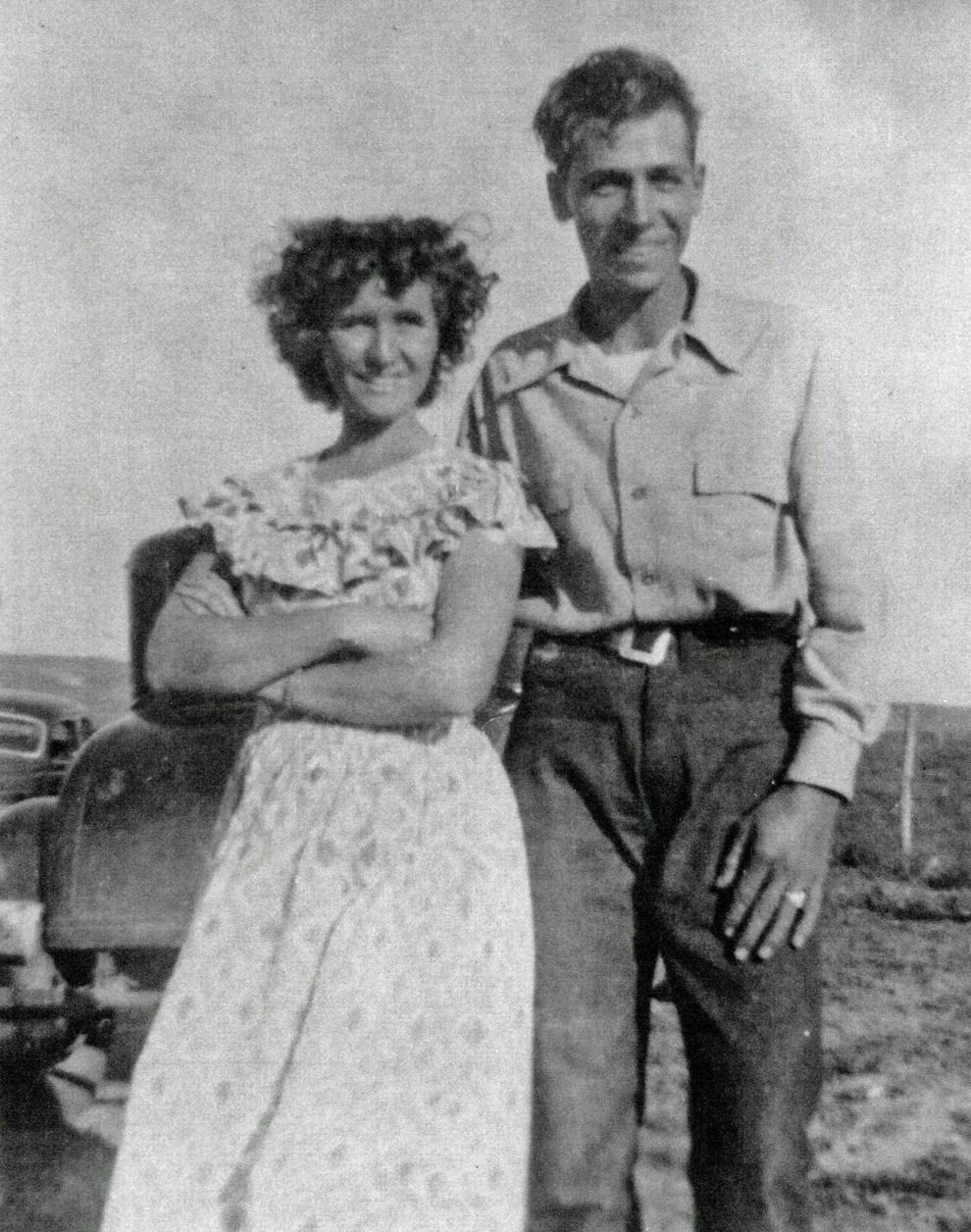 Their youngest son Mike has kept the ranch and the Angus bloodline going. After graduating in 1974 from the University of Nebraska School of Technical Agriculture (UNSTA), now known as the College of Technical Agriculture in Curtis, he came home to help on the ranch and expand his own Angus cow herd.
"I liked Angus cows; I already had a good set of cows to build a herd on," said Mike.
In 1975, he married Debra Cook, a cattle feeder's daughter from the farming community of Mira Valley, south of Ord, Nebraska. Together, Mike and Debra have raised purebred Angus cattle and their four children on a ranch in the Nebraska Sandhills.
Their children attended a one-room school a mile from the ranch for their early schooling years. They completed their education at Burwell High School, 35 miles south of the ranch.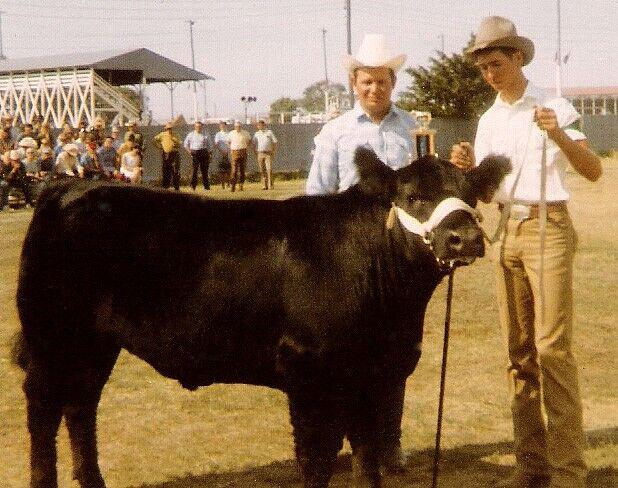 To thrive in the rough country where Sitz Angus Ranch is located, the cattle have to prove themselves to the environment.
"We learned in those first years that you can take cattle from sand to other parts of the country and do really well, but it's tough to take cattle from hard grass country, bring them to sand and expect them to be productive or survive in this environment without a lot of headaches," Mike said.
For 100 years, every replacement heifer has come from within the Sitz Angus herd. The genetics speak for themselves.
The cattle are on a high-forage diet, with mainly warm-season grasses in the pastures during summer months and protein and hay rations in the winter. Cows winter graze until the grass is covered up, then they're fed hay and protein. Calves are not given creep feed.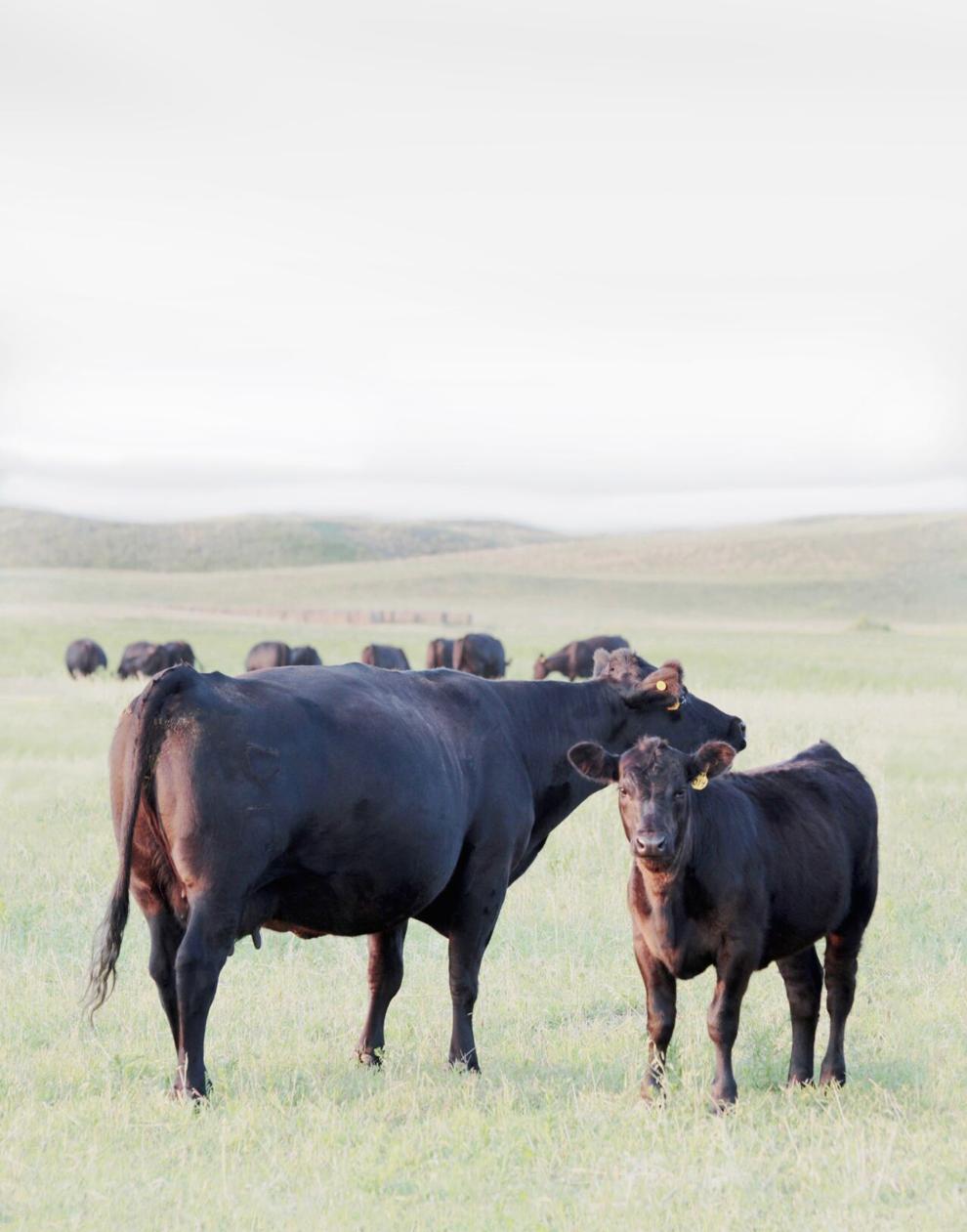 This low-input maintenance could be considered an anomaly in an industry where purebred cattle are typically raised in better country. Low-input pays out in the long run, making the herd more feed-efficient.
Yearling bulls are summered on Sandhills native range and supplemented only with salt and mineral. This provides better evaluation of the bulls' performance on grass. Later in November, they are put on a high roughage ration of ground prairie hay, modified distiller grain and a little corn. By sale time in February, they are ready to sell as coming two-year-old bulls.
The Sitz family has emphasized data management. They have 55 years of data in the Angus Herd Improvement Records (AHIR). Since 1968, each calf born on the ranch has been hand weighed at birth, with weights also recorded at weaning and as a yearling. These records are submitted to the American Angus Association. They are also currently enrolled in the Maternal Plus Program.
Mike said that consistency is achieved through years of selective breeding.
"We regard the cowherd as a family treasure, and that's why we are so careful to what breeding program we use on the cow herd," he said.
However, the customers are the backbone of the Mike Sitz Angus Ranch success.
"The customers have kept us in business more than anything. They have been loyal to us," said Mike.
The ag crisis of the 1980s was one of the greatest challenges Mike and Debra have endured. As a young married couple just starting a family, they struggled to make payments against 18% interest. Shortly before the ag crisis began, they had purchased some of Bill and Dee's land. It was hard to watch families lose their livelihood and be forced to sell out their ranches and cowherds, Mike said.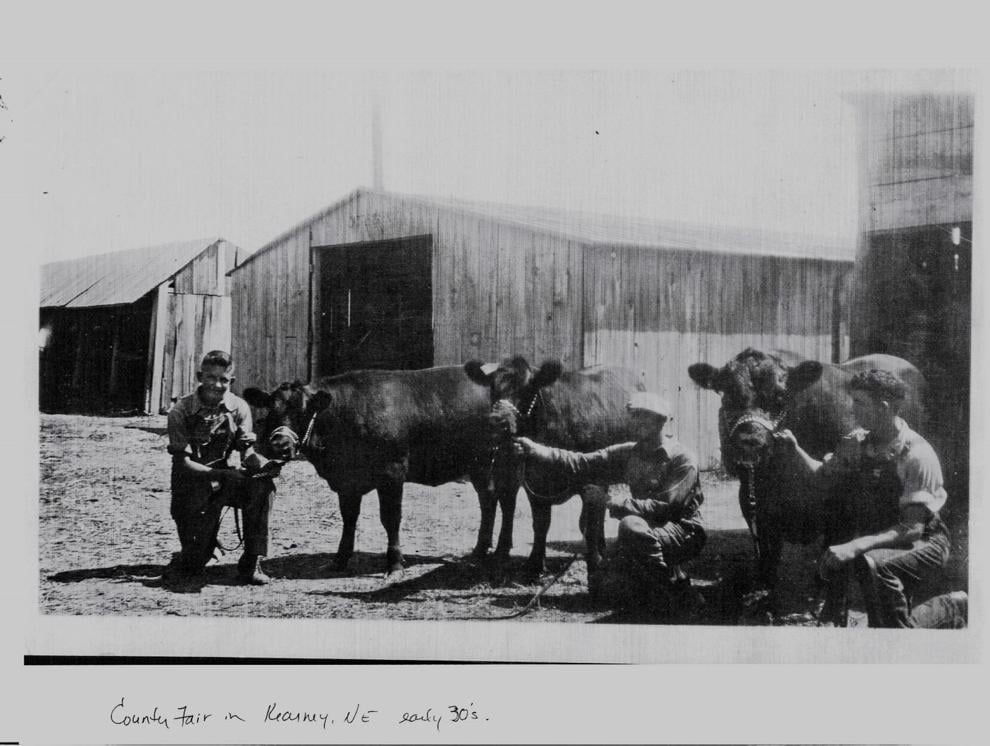 When the banker suggested to crossbreed their Angus cows with Charolais bulls or move to town and get a job, Mike persistently adhered to his grandfather William's belief in the true genetic quality of his purebred Angus herd.
"Mike continued to AI, keep performance records and register calves, even though it didn't seem profitable at the time," Debra said.
The Sitz family learned tough lessons about the power of money, as well as the value of a good set of cows.
"When times are good and you have the money to feed them, any cow can survive," said Mike. "The ones that survive without the extra feed are the good ones, and that is the herd we built upon."
Mike and Debra are passing on the importance of family, hard work and a reliable cattle herd to their offspring. Each of their four adult children are still involved in certain aspects of the cattle operation as time allows. They have four grandchildren, as well.
"We continue the Angus tradition on the ranch where Mike was raised in southeastern Rock County, where we raised our four children," said Debra.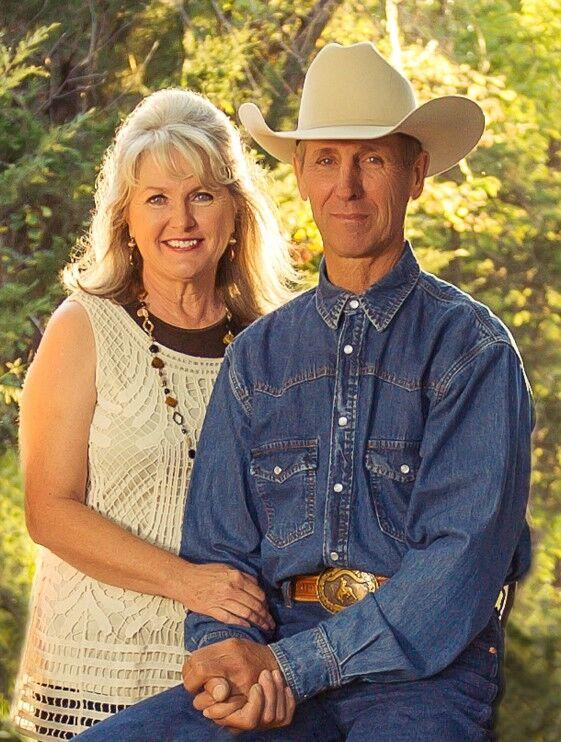 Their oldest son, Jesse, is a tax and estate attorney at Baird Holm LLP in Omaha, with a focus in business succession and transition, estate planning, tax disputes and charitable planning. He is married to Tori, and they have a son, John.
Bethany (Sitz) Johnston works for the Natural Resources Conservation Service and helps with the ranch work and bookkeeping. She and her husband, Joel Johnston, have a daughter, Jordee. When Joel and Bethany were still ranching south of Thedford in 2007, Joel traded Mike a ranch horse for three registered cows. Joel began selling bulls at the annual bull sale in 2011.
In January 2019, Joel and Bethany had the opportunity to join the Mike Sitz Angus Ranch operation. They moved to the ranch before the great Bomb Cyclone hit Nebraska. Thus began their part of continuing the Sitz Angus lineage.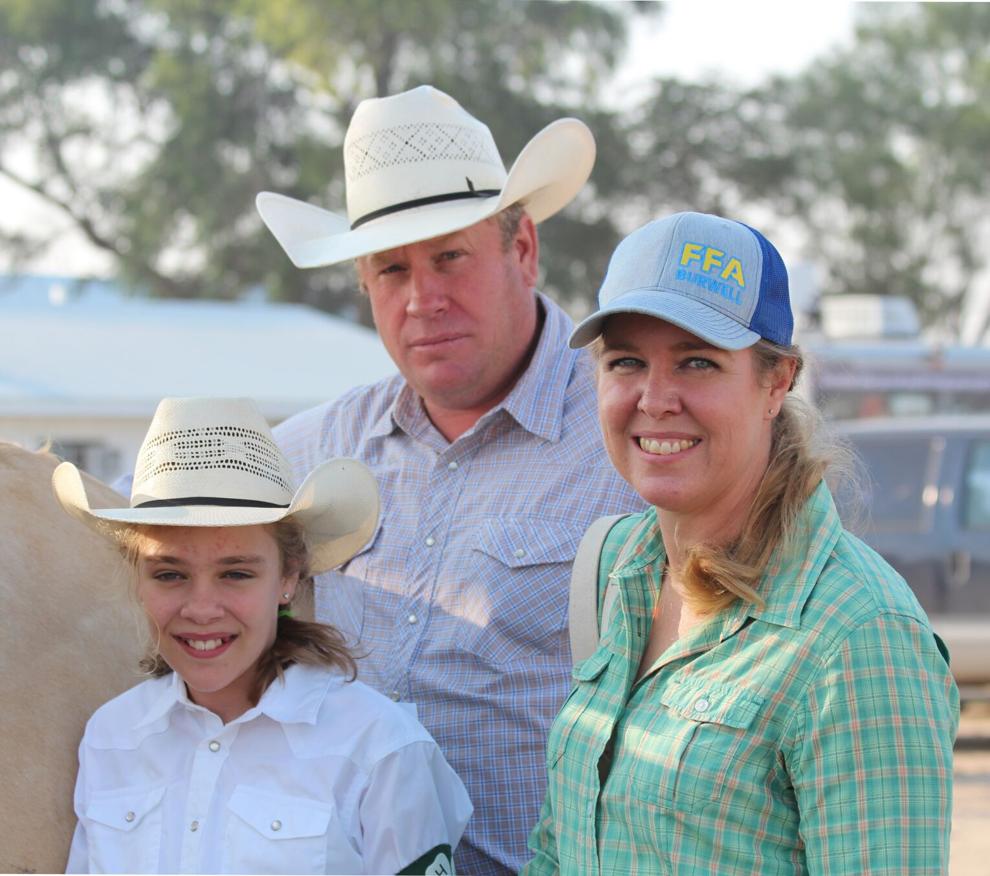 Mike and Joel are of like mind, seeking cattle with strong maternal traits, moderate size, strong pedigrees and easy fleshing cattle with the ability to survive in the Sandhills.
"We are very grateful to Joel, Bethany and their daughter Jordee in that we have the next generation to continue our program, and having the same vision," said Mike.
Their second daughter, Johanna (Sitz) Spencer, is a nurse practitioner in an ER at a rural critical access hospital. Her children, Lena and Brady, enjoying working with and showing the Mike Sitz Angus cattle through 4-H at the Garfield County Fair.
Their youngest, Ransom, lives at Fort Collins, Colorado, where he is a research associate for Anheuser-Busch. He focuses on barley research in the northern states. Ransom is married to Rachael and also owns a small registered Angus herd.
In addition to celebrating 100 years of the Sitz Angus cowherd, the family is also holding its 50th annual bull sale Feb. 6 at the Burwell Livestock Market.
The Sitz family is proud of their continuous line of cows and hope to pass on the efficiency, soundness and performance to others through their genetics.
"Having a cow herd be together for such a long time in the same kind of country, which makes for consistency, is really important when you market your cattle," said Mike. "We have records for 55 years on each and every animal that was born and raised here. That's a program with an honest set of cows."
Reporter Kristen Sindelar has loved agriculture her entire life, coming from a diversified farm with three generations working side-by-side in northeastern Nebraska. Reach her at Kristen.Sindelar@midwestmessenger.com.