Today I'm thankful for the madness of March indeed! I fully plan to win our family's basketball bracket challenge this year (which entitles me to look upon a G.O.A.T. trophy all year until next year's battle). No literally it's a goat. We support ag in this family even in our most competitive hours!
However our March madness hasn't been in just filling out brackets. Our animals and activities have kept us running. The chickens have been loving the milder weather for the majority of our days and have been in high egg production to keep our normal buyers happy and also fulfill a few new orders.
The Vizsla puppies are 8 weeks old and have started to go to their "furever" homes. It's been bittersweet to watch them go. Of course we love them and have gotten attached to their unique and individual personalities (like abandoning their comfy bed to sleep in the food bowl!). Yet, it's very fulfilling to see them leave with their new owners who are fully prepared to love and spoil them. We've already seen some follow-up photos and everyone looks happy and well-adjusted!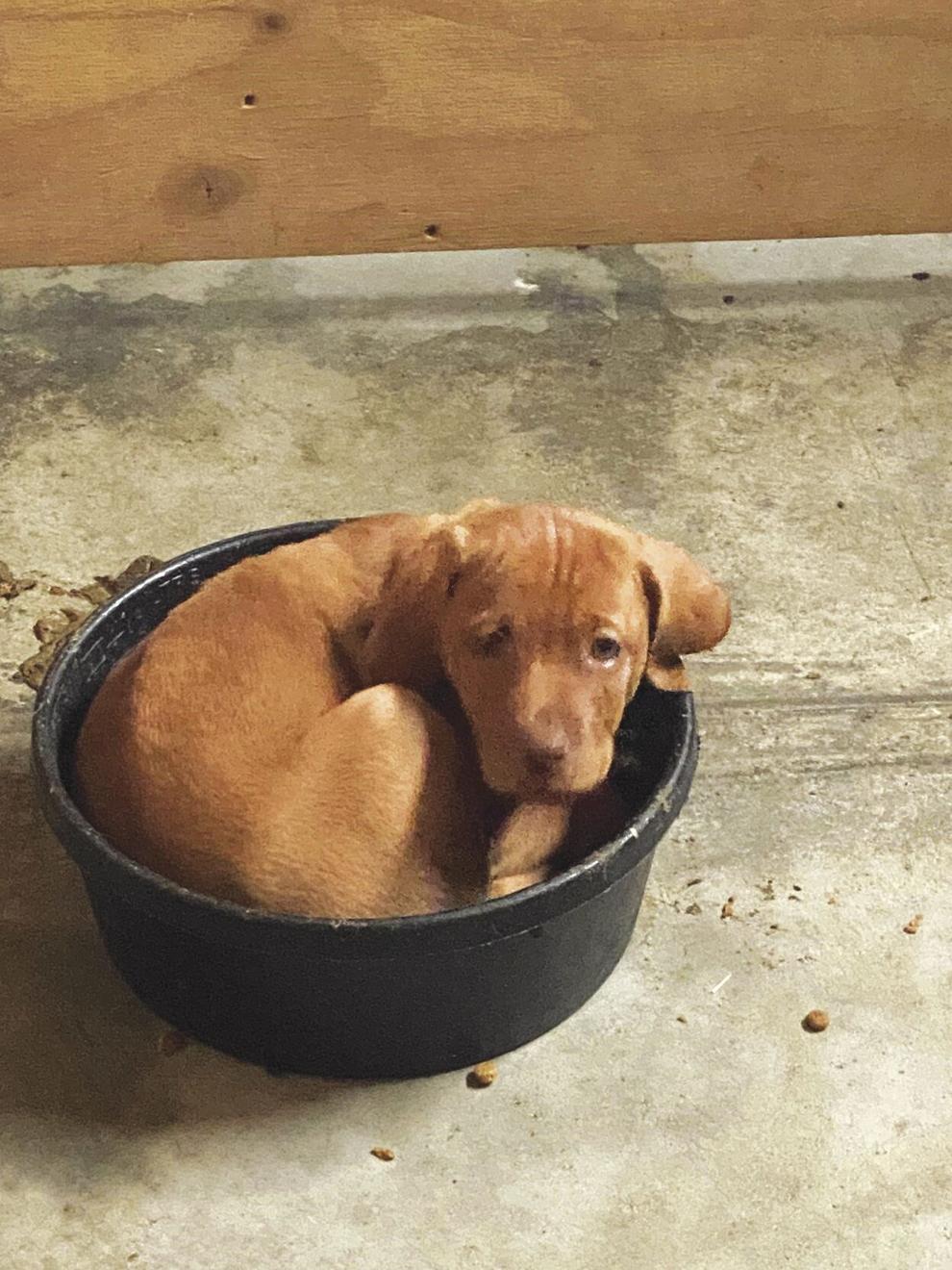 Our own four adult Vizslas have also been enjoying the milder temps and engaging in horseplay. Or should I say "cowplay?" Their favorite part of the day recently seems to be grain feeding time of our Wagyu feeders. They point the cows and invite them to play, while safely separated by a fence. Those thousand pound "dogs" look like they could be fun, but I'm certain that should the cows abandon the fence and take the dogs up on the offer it wouldn't be that fun. Dogs would likely retreat in pretty short order.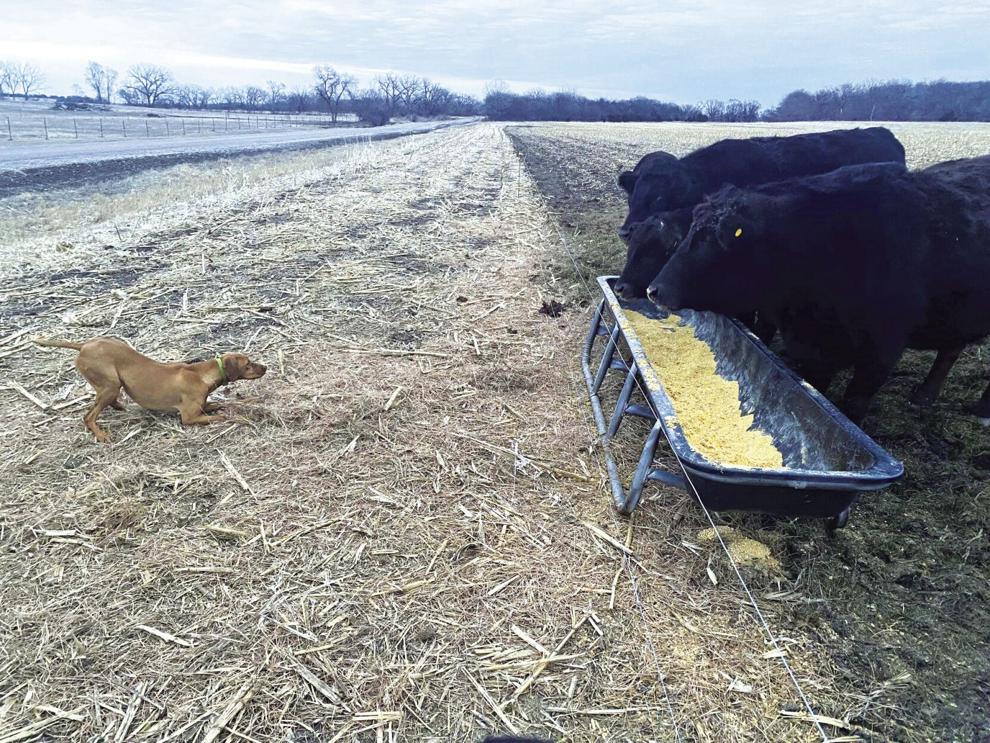 Our cattle veterinarian popped out last week and we castrated, vaccinated and weaned. It was a good feeling to be done with that - emotionally and mentally.
Working cows in mud was a hard physical workout and both Rusty (my husband) and I were sore for days after that. Somehow I think the cows didn't care and felt validation in our pain. Note to self: add walking in boots with 40 pounds of mud attached to the farm and ranch fitness bootcamp we plan to offer someday.
Our quarterly District 145 Beef in Schools Beef Board meeting was also last week. Beef enchiladas on our plates, we set forth to continue implementing fundraisers, seeking animal and financial donations, and partnering with our school personnel to keep local beef on our school kiddos' plates. Our journey might get a little easier this year compared to our pilot year last year. Additional funding has been made available to schools on the eastern side of the state to buy local products.
Our daughter Skye's second and hopefully final surgery is scheduled for this week, and we pray we never have to worry about thoracic outlet syndrome again! We know she's eager to get back to her young adult life and normalcy.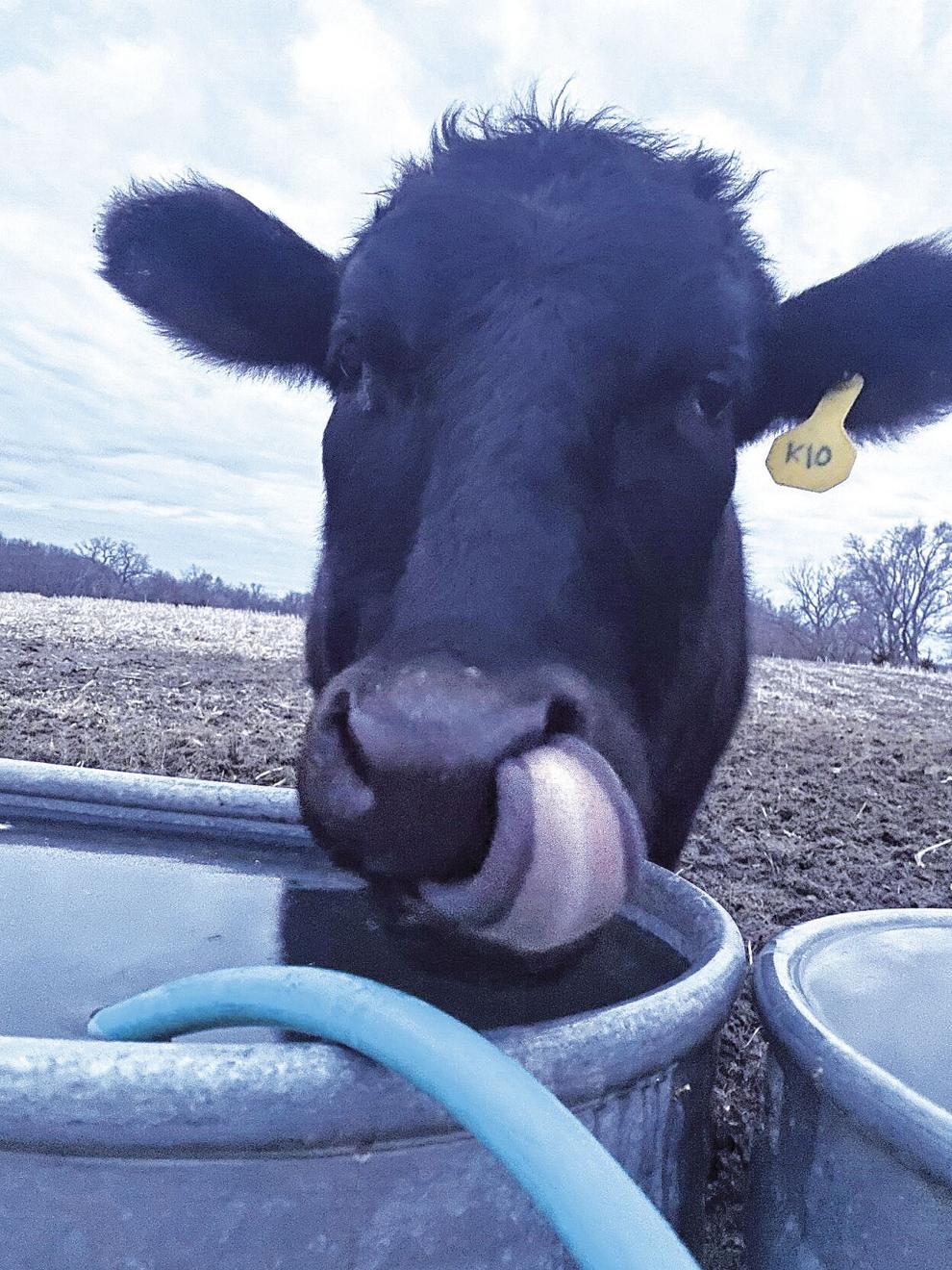 Our son Kolter has kept busy trap shooting, helping with chores, and has even snuck in some fishing. Last week we enjoyed his church youth group serving up some Lenten tacos. His spring break is this week, which unfortunately has been marred by some family seasonal sickness and cold, wet weather.
To that end, it's time for me to take some more antibiotic and do something I never do on a Monday morning, crawl back into bed. I look forward to healthier days for all of my family, especially to be ready to celebrate National Ag Week (March 21-27) and National Ag Day (March 21).
Looking for ways to celebrate with your family? Make a farm-to-table meal. Volunteer for an organization to advocate and educate for ag. Share on social media what ag means to you. Contact your legislator and let them know how important ag is. Throw a cook-off party with your friends. Find local farms and dairies in your area and vow to start buying their products directly. Any activity you decide on is a good activity. We all own the responsibility to recognize and celebrate the role agriculture plays in what we eat, use and wear on a daily basis.
"Prosperous farmers make for a prosperous nation, and when farmers are in trouble, the nation is in trouble." -Harry S Truman