A long-standing cultural icon in South America can also be found in the U.S.
Llamas were important in the history of the Inca and Spanish empires and other cultures in the Andes Mountains. For the Incas, they were their only beast of burden, and in South America llamas are still used often for the production of fiber and meat.
Randy Cipriano has been raising llamas since 1986 on his farm near Garland, Nebraska.
His is breeding stock, and he has unique pedigrees that are hard to find in the U.S.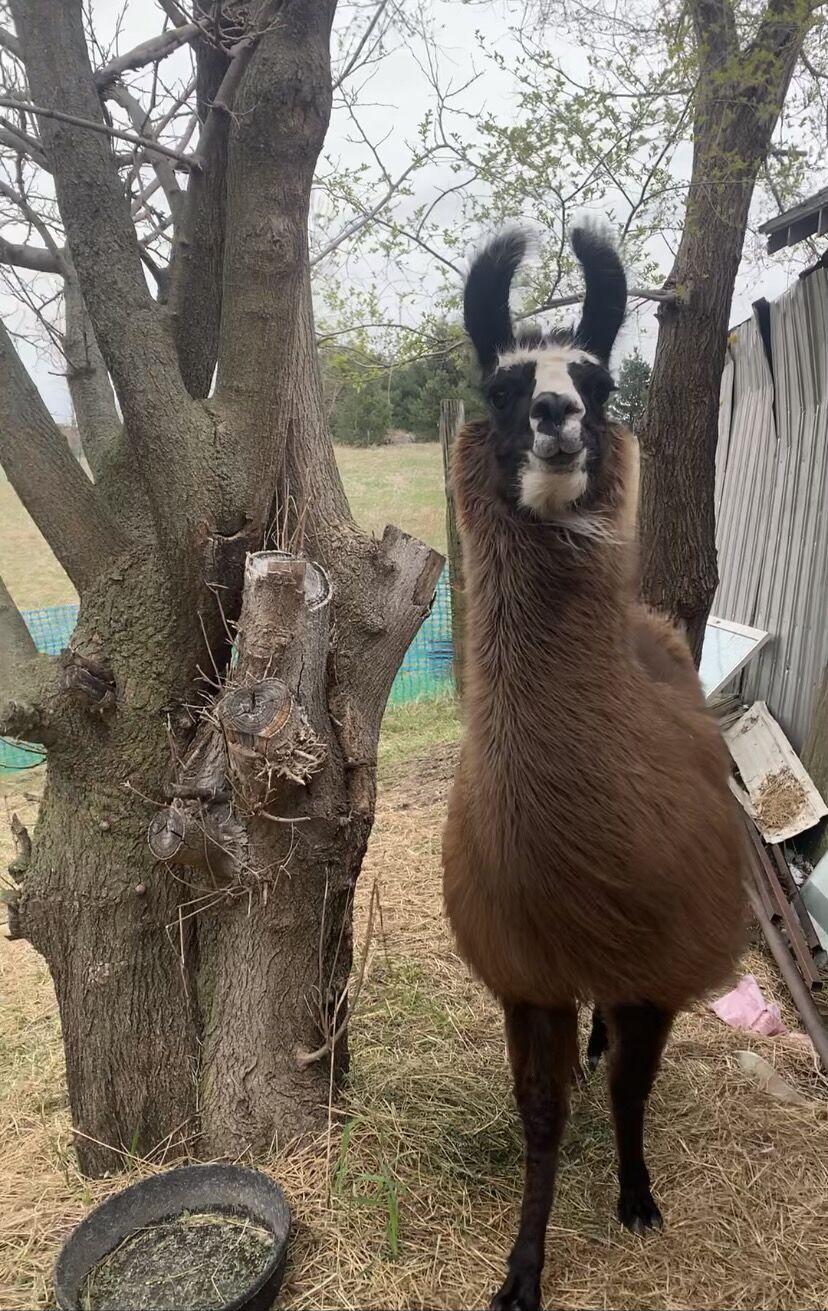 Llamas are hardy animals, not requiring much feed or shelter. Cipriano feeds grass hay with a grain supplement mix in the winter. He provides shelter from the wind, rain or snow, but often they don't use it, he said.
In the summer, he has his herd of 120 llamas sheared for health reasons. Because of Nebraska's heat and humidity, the animals are more comfortable and cooler when they are shorn.
Jamie and Kari Price keep llamas on their acreage just outside Lincoln, Nebraska, and show them as competition animals.
In llama shows, the handler guides a llama through an obstacle course with skills like opening doors and walking up and down stairs.
"Things that might be found on an everyday walk," Kari Price said.
The llama competition is similar to dog agility and is scored by a judge, with points deducted for errors. During one of the three courses, the llama wears a pack on its back.
The Prices have five llamas, which started as 4-H animals. When their daughters discontinued 4-H, they began attending sanctioned llama competitions and travel across the country, competing at shows in Nebraska, Kansas, Missouri, Iowa, Indiana and Colorado.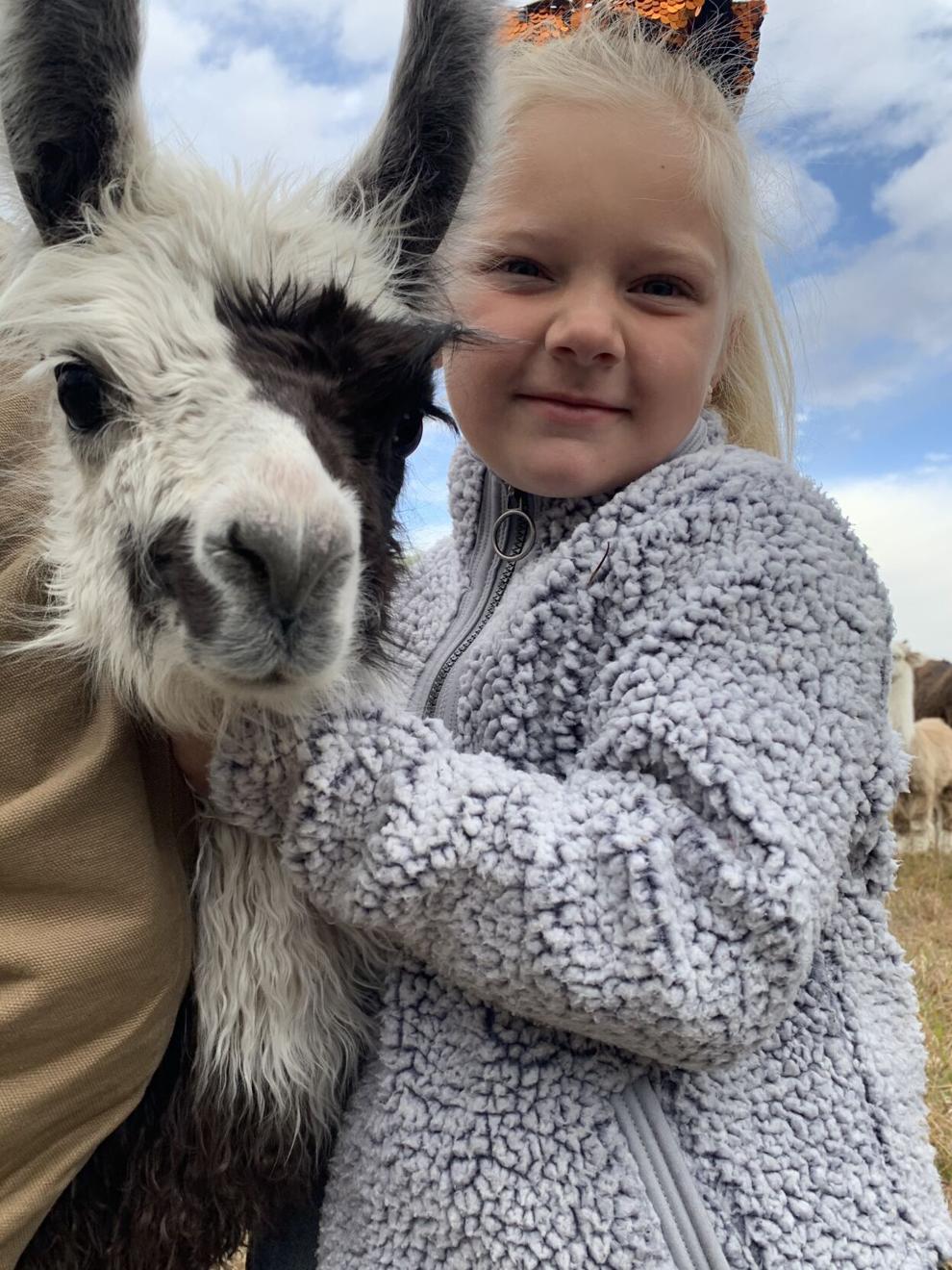 The animals are very social. They prefer the company of each other and don't like to be left alone, according to Price.
"If you see one, there's usually another one not too far behind it," she said.
Llamas have been used as therapy animals. The Prices' llamas aren't registered for therapy, but they've taken them to nursing homes, schools and Santa Claus visits.
They're smart animals. The Price daughters have trained theirs for competition shows, and the animals can even learn single word commands.
Llamas are hardy and don't require a lot of care, Cipriano said, including veterinary care.
"If you have a vet bill of $100 or more a year, something's wrong," he said.
Price said the biggest health concern they have with llamas is worms, especially barber pole worms. They perform a FAMACHA test on them regularly, to determine which animals should be dewormed, based on their estimated degree of anemia.
Llama females are induced ovulators, meaning their bodies will release an egg when induced by the approach of a male.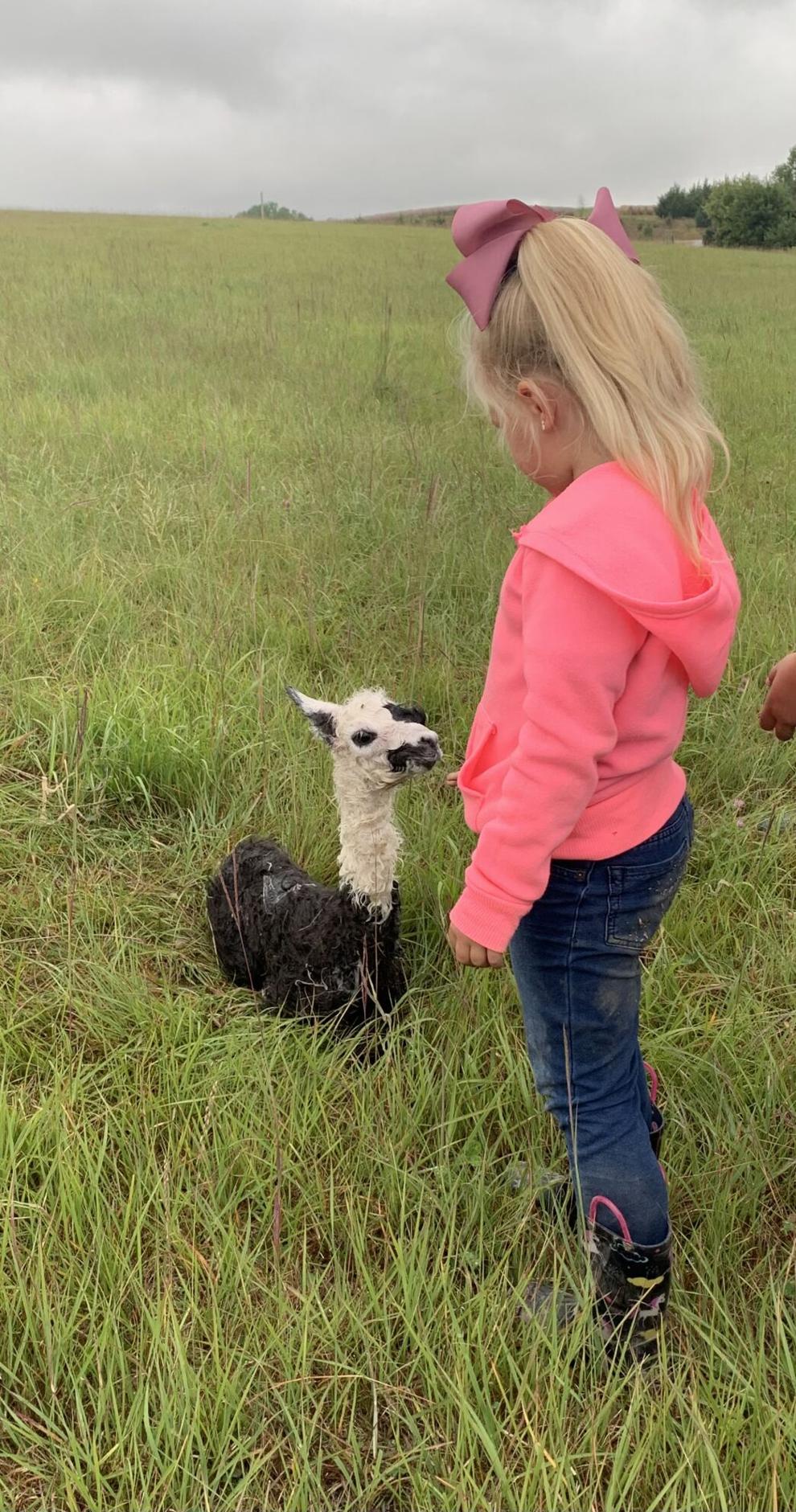 Cipriano has six breeding males and 35 to 40 breeding females, raising about 35 babies – crias – a year. He breeds females when they are 3 years old. Gestation is about 11 and a half months. They birth easily, usually standing up with the females of the herd gathered around to protect from predators. Females will produce about two ounces of milk at a time, so the cria nurses frequently.
Most people have heard that llamas spit often, but Price says that isn't the case. Llamas are most likely to spit when they've been mistreated or are asked or forced to do something they don't want to do.
When the Prices first clip the llamas' toenails, they will get upset and spit. But as they realize the girls are doing no harm, their spitting stops.
The spit is very unpleasant, Price said.
"It's horrible and it smells disgusting," she said.
Llamas are very unlikely to spit on a person, she said, "unless you're mean to them. They don't forget. If someone does something to them, they'll remember that person."
The llamas's spitting habit can even detect early pregnancy in females. If a female is bred and a male approaches, she will spit at him.
Crias, like many other baby animals, are cute, and people sometimes rush to buy one without thinking of the consequences. Price cautions against getting a bottle-fed cria. They're appealing, but people often don't know what they're getting into, she said.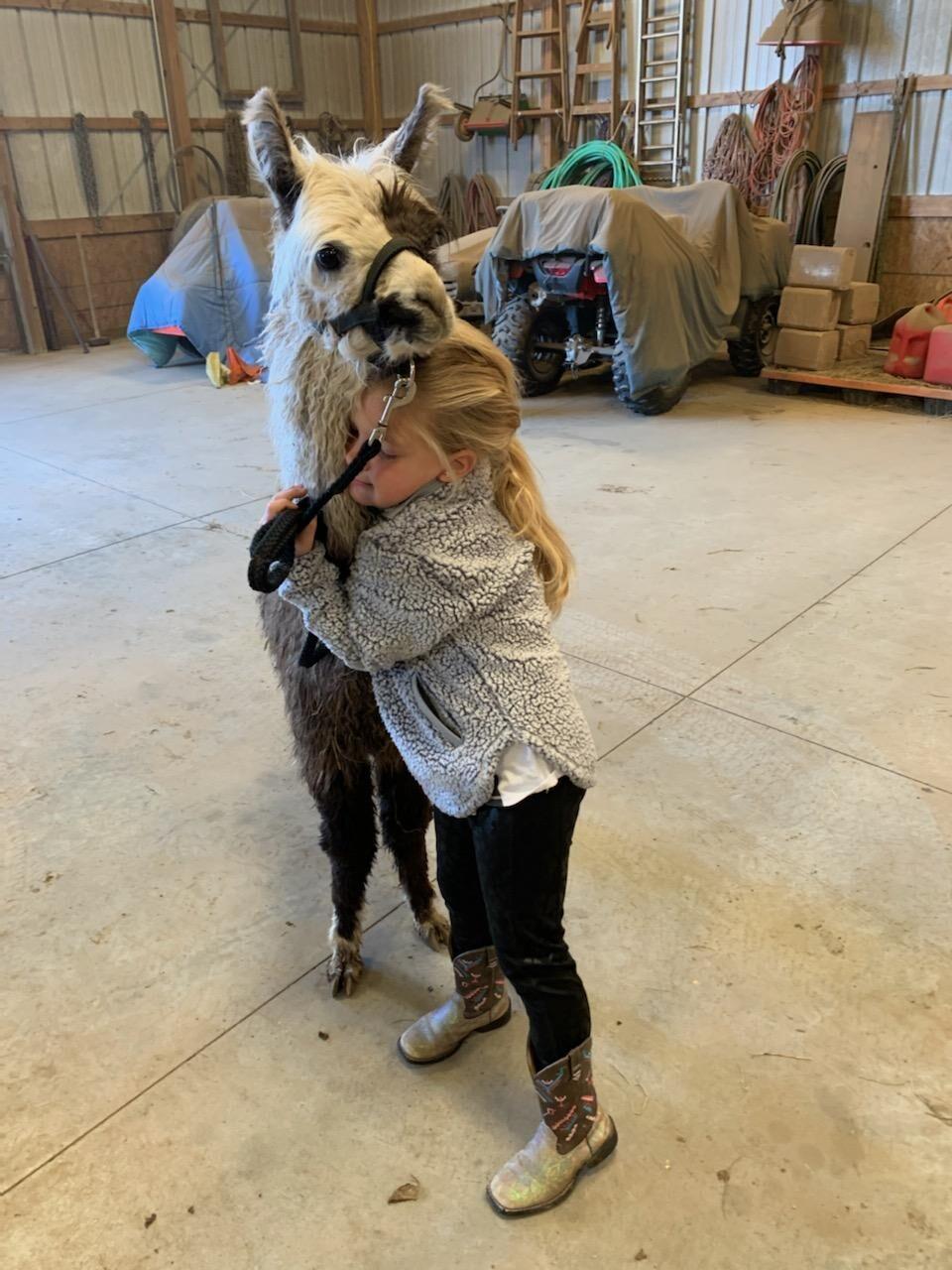 If crias are over-handled when they are young, they will equate their caretaker to a llama. As the animal grows, it will nose or push the human.
"People think they're cuddling," she said, but that's not the case.
They've imprinted the human caretaker as another llama and are testing dominance. It's called berserk male syndrome and is characterized by extremely aggressive behavior toward humans. It occurs more commonly in males than females.
She recommends asking for help: "There are all kinds of associations out there that are willing to help you, and clubs you can join to learn how to handle them. Lots of people are willing to help, you have to put the time and effort into it."
The animals bond with people, can sense emotions, and are eager to please.
"They very much want to make you happy and do what you want them to do," Price said.
Her daughters know their llamas well, and the llamas know the girls.
"They can feel if you're scared or nervous on the end of the lead rope," Price said. "If you're upset, they'll put their head on your shoulder and lean into you. They feel what you're feeling."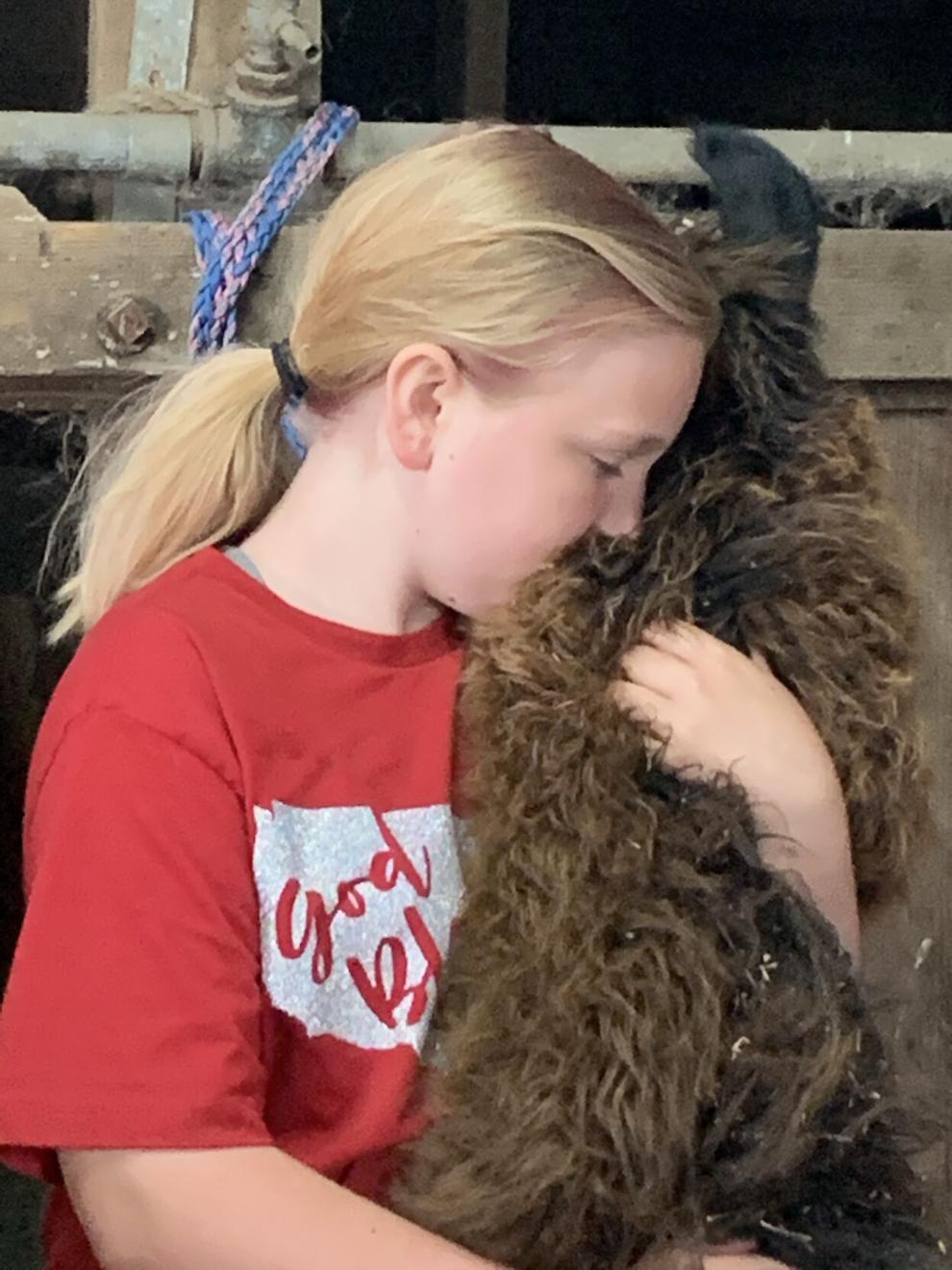 Llamas live to the age of 20 or 25 and average about 300 pound as adults. They can be used as guard animals for sheep or goats but work best when they are introduced to the sheep or goats as a young llama, in order to bond with the herd.
Having multiple llamas as protector is less effective than having one. Llamas tend to bond with one another and may ignore the flock.
The llama market was huge in the 1980s, Cipriano said, but got soft for about a dozen years. Now it's picking back up.
"There's been a big uptick," he said. "It's crazy."
Price enjoys the unique personality each llama has.
"They're very affectionate animals," she said.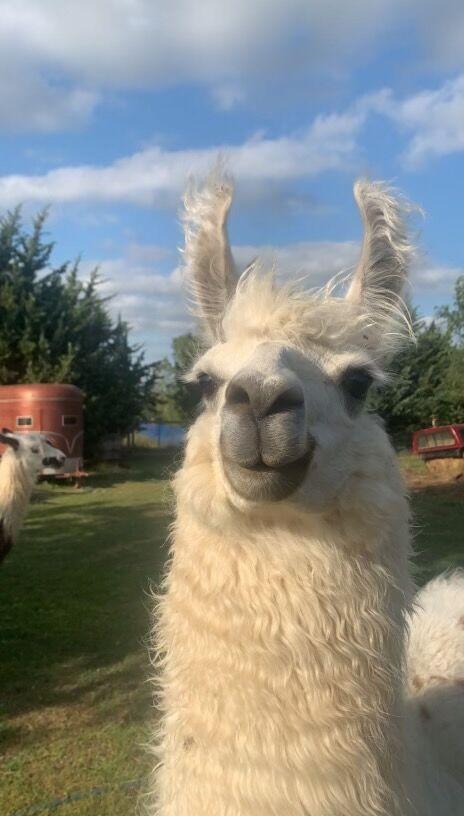 For Cipriano, he loves llamas because he enjoys being around animals in a farm setting. For him, they give him, "inner peace."
Additional resources can be found at websites for various organizations: the Alpaca Llama Show Association (alsashow.net), the Llama Association of North America (lanainfo.org) and the International Lama Registry (lamaregistry.com).
Freelance writer Ruth Nicolaus loves (nearly) everything about the Great Plains, but mostly its people. She lives in eastern Nebraska. Reach her at editorial@midwestmessenger.com.