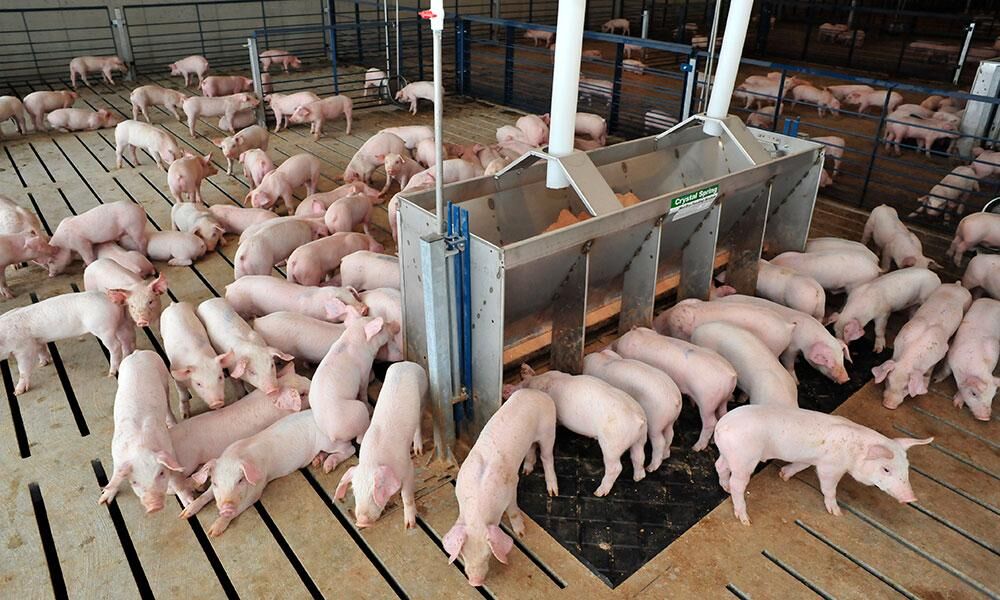 Kansas State University will host the 2022 Swine Profitability Conference, "Staying Competitive in the Swine Industry," on Tuesday, Feb. 8 at the Stanley Stout Center in Manhattan.  
Organizers said the annual conference focuses on the business side of pork production. 
"Important swine business topics such as the global pork outlook, positioning your system for the future and employee sourcing, will be discussed this year, along with highlighting two growing swine businesses in our state," said Mike Tokach, a Kansas State University distinguished professor and swine specialist with K-State Research and Extension. 
"This conference is designed for producers to increase their competitiveness in today's swine industry." 
Those scheduled to present at this year's event include: 
Joe Kerns, CEO/ and founder of Partners for Production Agriculture at New Horizon Farms, who will address the U.S. Global Meat and Pork Outlook 
Tim Schwartz and Annie Lerner of Schwartz Farms Inc., who will discuss entering the pork industry and their family's business.
Daryl Olsen of the Audubon-Manning Veterinary Clinic, who will talk about growth and success within the swine industry.
Cassie Jones and Jason Woodworth of Kansas State University, who will discuss student success in swine industry careers.
The Leon and Janice Dunn Family, Dunn Swine LLC, who will share their story and how they are continuing their family's legacy. 
"We feel the speakers for the 32nd annual profitability conference are industry leaders with diverse backgrounds and understanding of the swine industry," said K-State Research and Extension swine specialist Joel DeRouchey. "They will provide take-home information for swine producers and allied industry partners alike."   
The Stanley Stout Center is located at 2200 Denison Avenue in Manhattan. The day begins with coffee and donuts at 9:15 a.m. and the program at 9:30 a.m. Lunch is included in the conference.  
A $25 pre-registration is due by Jan. 28 or attendees can register at the door for $50. More information, including online registration, is available at KSUSwine.org.