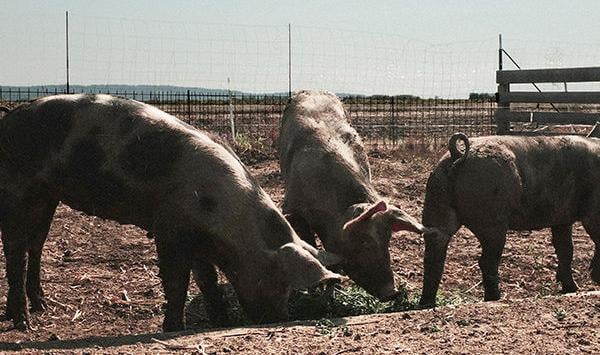 African Swine Fever is as close to the United States as it's been in a long time.
After a couple of years of hearing about a severe outbreak in China, the disease suddenly moved this summer into the Dominican Republic, which is much closer to home. The disease jumped the boarder into Haiti as the chief veterinary officer there reported a positive case Sept. 20 in a provenance neighboring the Dominican.
U.S. Department of Agriculture's Foreign Animal Disease Diagnostic Laboratory confirmed a wild type of African swine fever July 28 in the Dominican Republic, according to Dr. Rosemary Sifford, deputy administrator of the Animal and Plant Health Inspection Service. The disease was found in eight samples collected between February and early July in 19 of the Dominican Republic's 32 total provinces. It marked the second ASF infection in the Dominican Republic in the last four decades.
The first confirmed ASF finding occurred in two separate backyard swine herds.
"We immediately notified the chief veterinary officer in the Dominican, who notified the World Organization for Animal Health (OIE) and started looking closer into what we're doing and what we could enhance to protect the United States," Sifford said.
It's not the first time the island nation.
"ASF showed up in the Dominican Republic 40 years ago," said Dr. Patrick Webb, the acting chief veterinarian with the National Pork Board. "Back then, the solution was a complete depopulation of pigs on the island with the help of dollars coming in from the U.S."
As far as the current outbreak response, USDA is providing support to Dominican officials for another round of herd depopulation. From what the National Pork Board understands, it's been a slow process just from the standpoint of having the necessary resources on hand. The Pork Checkoff is assisting USDA efforts to help contain infected herds and eradicate the virus. That will help reduce the risk to the U.S. and Puerto Rico, officials say.
"Unfortunately, a lot of the virus is transmitted in other countries through what backyard farmers feed their pigs, which is basically amounts to garbage scraps," Webb said. "If that garbage contains waste that has the virus in it, it will easily transmit to the pigs. We aren't sure how it actually got to the island, but my guess would be through garbage feeding."
There's a silver lining to the Dominican infection news. The Dominican Republic and Haiti were already classified for several years as positive for classical swine fever (CSF). That means protections against infection entering the U.S. have been in place for a long time.
"We're inspecting people as they come in from that area," Webb said. "We've been making sure they aren't carrying infection into the country, and with no CSF outbreaks in the U.S., that makes me confident we're doing the right things. The protections in place now are the exact same procedures we'd take if it was African swine fever or foot-and-mouth disease."
The risk is a real one. Webb says Dominicans often travel via small boats over to Puerto Rico to try and get into the U.S. that way. One thing they bring along on the boat is a raw pork product that's popular in the country. Officials maintain surveillance of the potential landing areas to help make sure no foreign diseases are getting into Puerto Rico, and eventually into the United States.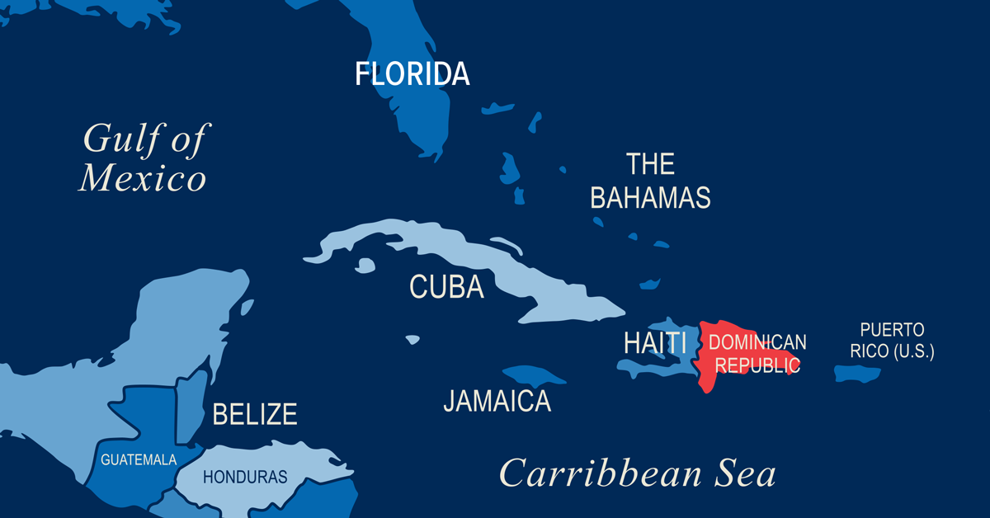 At home, the USDA is working closely with Customs and Border Protection agents to help them keep a closer eye on incoming traffic, including passengers, cargo and other products coming in from countries like China and other African swine fever-positive locations. Agents are inspecting flights and boat traffic coming in from the Dominican Republic and Haiti, and pork products are not allowed into the U.S.
"We take a layered approach to protecting against diseases," said John Sagle, deputy director of the U.S. Customs and Border Protection.
On all shipments coming into the U.S., whether it be by boat, vessel or plane, Customs knows who sent it, who's receiving it, what the product is and the requirements for entry into the country.
The agency also looks at airplane passenger lists, including who is traveling, where they're coming from, and whether they are there any inherent risks involved because of the country they're arriving from, Sagle said.
"We also do bulk surveillance through our Canine Program. The 'Beagle Brigade,' as they're known, is one of our most efficient tools at swine detection. That's one of the key scents they're trained on."
X-ray technology and other non-intrusive inspections also helps Customs and Boarder Patrol inspect items coming into the U.S. The agency does a lot of outreach to help inform the trade and travel community about the dangers, Sagle said, "to help everyone be more proactive in terms of prevention."
To the untrained eye, the transmission rate appears especially virulent for African swine fever. Webb, a practicing veterinarian, says the transmission between pigs is slower than most people would believe. The virus spread quickly due to some bad decisions by the people managing those pigs.
"It's a slow burn in a herd that builds over time," Webb said. "The death rate is slow enough at first that it doesn't trigger any alarm bells. It takes a while, but eventually you'll see a number of hogs begin to die in bigger numbers."
It's been mainly bad biosecurity decisions that cause the disease to spread quickly, he said. Unfortunately, some farmers in in other countries who find out about an the disease in their herd quickly load up their pigs and get them somewhere to get paid for them, according to Webb.
"ASF spreads fast through bad decisions and not as fast from pig-to-pig contact," he said.
Webb wants U.S. producers to take a look at their biosecurity measures and make sure they're focusing on procedures to prevent disease from entering their farms. He says good biosecurity plans will keep away everything that you don't want near the animals.
"Make sure your plans are in place and that your employees are following those plans," Webb said. "The second thing is to make sure you are participating in your state's Secure Pork Supply Program. Work with your vet to make sure you have a solid Secure Pork Plan in place.
The National Pork Board's AgView database and dashboard technology is designed to instantly share the animal movements and locations with state animal health officials. It allows for contact tracing of pigs in 10 minutes versus 10 days, Webb said.
Finally, Webb says make sure both you and your employees know what foreign animal disease infection would look like.
"Make sure you know how to report a suspicious case," he said. "Symptoms to keep in mind include high fever, red and blotchy skin and diarrhea (with or without blood)."