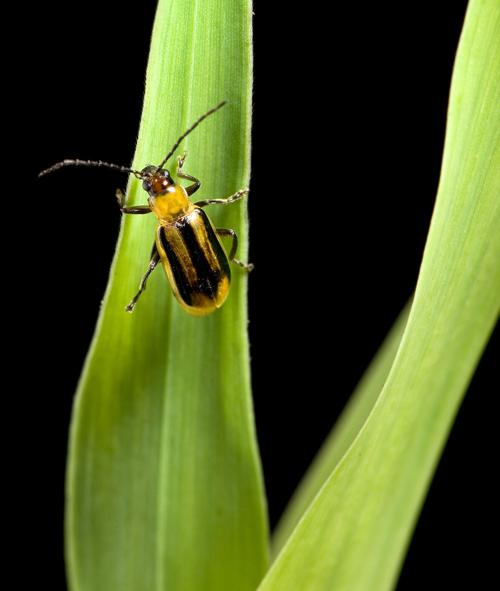 Corn rootworm infestations have picked up across the Midwest and Plains states in recent years, and those pesky little larvae can destroy a significant amount of corn if they aren't treated properly.
A number of business and university researchers are looking into the potential causes for the rise in corn rootworm – or CRW.
Rob-See-Co of Elkhorn, Nebraska, is one company looking into the problem plaguing corn fields across farm country. They wanted to know how corn rootworm species and numbers were evolving after they noticed a 20% decline in the number of farmers using corn rootworm traits in their fields. The smaller number of farmers using those traits was due at least in part to lower commodity prices.
The company started its study by putting traps in the field to catch adult corn rootworm beetles. They put them out in three-week increments, explained Kip Rowe, regional sales manager for Rob-See-Co.
"We put traps out the week before the peak flying period, the week of peak flight and then a week after," he said. "Then you go in and count the number of beetles per trap, per day, by species."
The University of Minnesota is also looking into higher numbers of corn rootworm. Extension officials there are seeing higher numbers in non-rotated corn fields. Bruce Potter is an extension entomologist with the Southwest Minnesota Research and Outreach Center in Lamberton.
"We're seeing more problems with northern and western corn rootworm," Potter said. "That's even in some of the fields with pyramids, so that's a big concern."
Farmers work with extension to put out sticky traps across the state, trying to figure out what populations are doing across Minnesota.
Rob-See-Co also placed traps in fields that were either corn-on-corn or a corn-soybean rotation. They found that corn rootworm is a bigger problem when corn follows corn. Over a two-year period, the company placed beetle traps in a total of 151 fields across several states, including South Dakota, North Dakota, Nebraska, northern Kansas, Minnesota, Iowa and Illinois.
They looked at what the modes of action were in each field for corn rootworm control.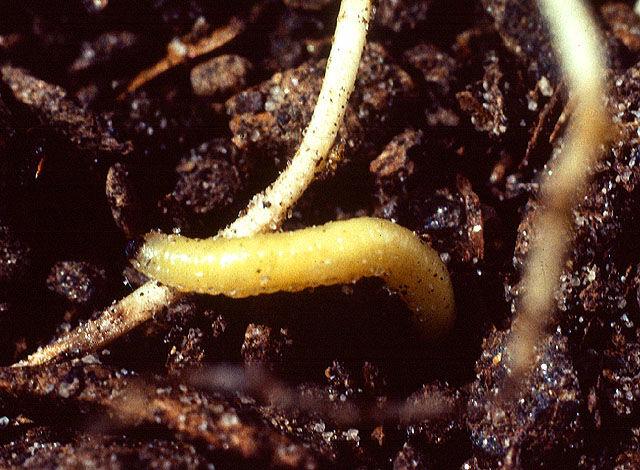 "We had single modes of action in which one protein or one trait is trying to control rootworm," Rowe said. "Some fields had dual action methods of control. Then we looked at some fields that didn't have any traits to control rootworm, but instead were using insecticide."
The company found that corn rootworm populations have grown as farmers move away from using traits to combat the pest, according to Rowe.
They found more northern corn rootworm beetles in corn-on-soybean fields. Northern corn rootworm have an extended diapause, or development period. They'll lay eggs when corn is in the field, the eggs will sit there dormant through the next year's soybean crop and will wait until the following year to hatch when the corn is growing.
Rob-See-Co found the heaviest number of western corn rootworm in corn-on-corn fields. There is a western corn subspecies that appears to have learned rotations over time, Rowe said.
"They'll lay their eggs in soybean and wheat fields because they seem to know corn will be in that field the following year," he said.
Potter said their work in Minnesota also found problems in continuous corn fields.
"There's no question that western rootworm does better in corn-on-corn rotations," Potter said. "The biggest problems are in field that have been corn-on-corn for several years. It's not as much of an issue in the rotated fields, yet."
Trait resistance develops in the same way that pest populations develop resistance to insecticides. Potter says it's due to exposure over time. Insecticide use declines as the season progresses and there are always rootworms that survive because the product can't reach them in the soil. The traits reside in the soil and rootworms are exposed to it over a longer period of time.
What does this all mean for growers in the fields? Rowe says it starts with knowing your crop rotations and what kinds of corn rootworm that are in your fields. It's important to distinguish between northern, western or western variant rootworm pressure.
"Use the right traits for the type of pest that are in your field," Rowe said. "You may be able to use a single mode of action if you have northern corn rootworm. If you have corn-on-corn, western variant or high-pressure corn rootworm, they need to be using a dual mode of action."
He also suggests using an insecticide in combination with the corn traits to get another mode of action out there."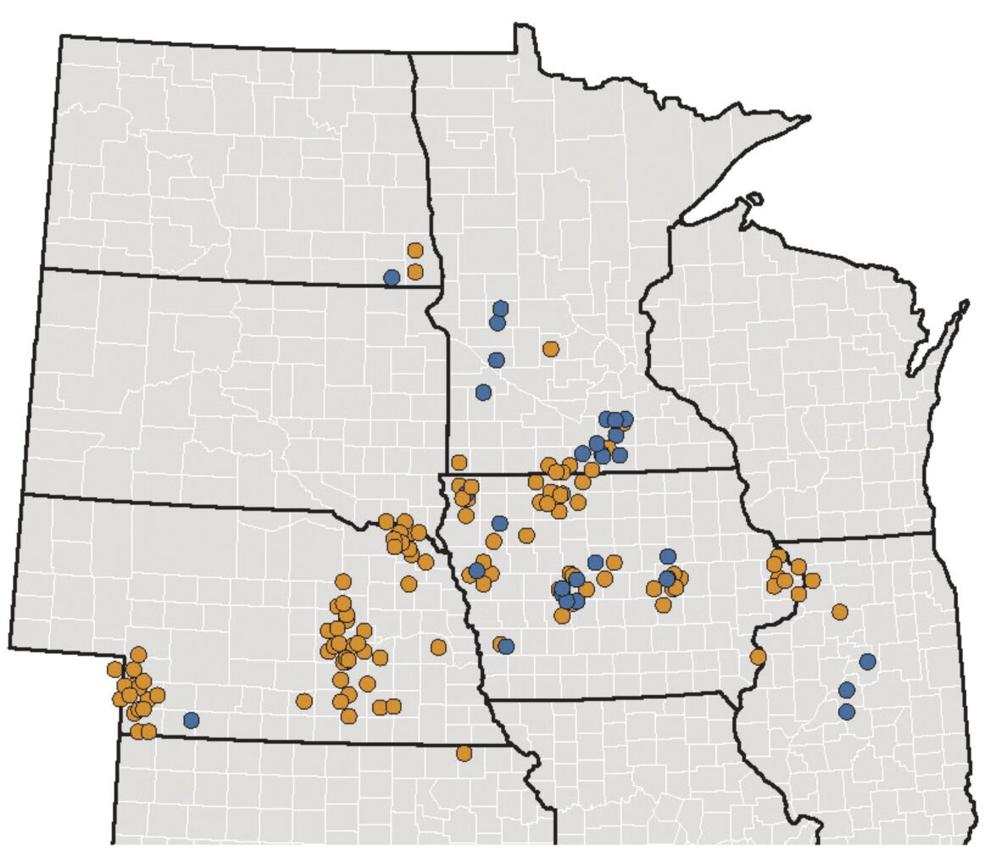 There is a good amount of corn-on-corn acres in places like Nebraska, Iowa, southern Minnesota and into Illinois. Potter said farmers with fields that are long-term corn-on-corn may want to think about planting wheat or soybeans to scale back corn rootworm populations.
"Whether you're using traits or not, get out there in the fields and see if there are more beetles in your fields," Potter said. "If you're suspecting some trait resistance, an insecticide over the top may help."