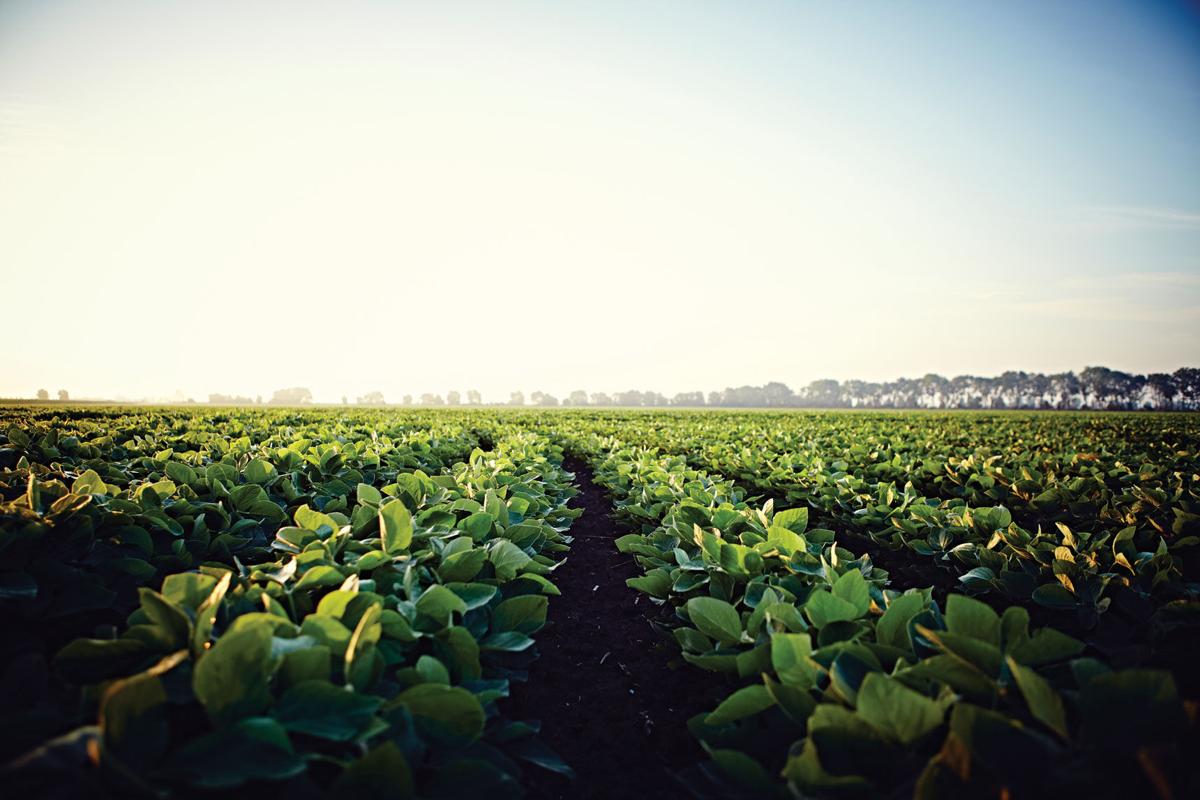 With spring not far off, farmers are thinking about the latest corn and soybean offerings, and there are products coming this this year with new regional trait offerings.
As farmers are keenly attuned to commodity prices, officials at Bayer Crop Sciences say they can maximize returns with the latest technology.
The newest corn and soybean technology offered from DeKalb and Asgrow will be tested on regional farms and throughout the country this summer and offered to farmers this fall. Bayer officials say they are excited about the new technology grown and tested for the Central Plains.
For DeKalb corn, the company just finished advancing 21 new hybrids with relative maturity that goes from 90-120 days, said Craig Schaal, DeKalb/Asgrow regional agronomy lead, based in Burlington, Colorado. Those will be tested on farms this season.
"We need to make sure our agronomy team positions them correctly,"Schaal said. "We characterize our products according to different soil in the area – whether it's a clay versus a sandy soil – or a tough acre versus a high-yield environment to recommend products where they belong."
There are three new corn products with their exclusive genetics. DeKalb DKC57-29RIB Brand Blend is a new Trecepta RIB Complete product.
"This product has really great agronomics, including roots, stalks and test weight and top-end yield potential. The Trecepta trait package brings a broad spectrum of insect protection," Schaal said.
DeKalb DKC62-22RIB Brand Blend is a product that belongs on some of the toughest drought-stressed acres, he said.
Of the DeKalb DKC 62-69RIB Brand Blend, he said it has strong top-end yield potential on irrigated acres.
"It brings really good grain quality and test weight. It also offers above- and below-ground insect protection," Schaal said.
On the Asgrow soybean side, the latest technology available is Asgrow XtendFlex soybeans, available today and fully registered.
"It's the most flexible trait system out there with tolerance to dicamba, glyphosate and glufosinate, with our exclusive genetics and best-in-class trait offerings," Schaal said.
Bayer's dicamba herbicide product called XtendiMax is also fully registered now. In late October 2020, the U.S. Environmental Protection Agency announced a new five-year registration for the XtendiMax herbicide with VaporGrip Technology. The product will need to be re-registered in five years.
There are some changes in seed treatment. Many DeKalb corn products have the added value of Acceleron Seed Growth Elite for early- to mid-season disease control, reducing infections caused by fusarium, rhizoctonia solani and colletotrichum graminicola.
"Acceleron Seed Growth Elite controls over 15 corn insect pests and protects against damage from early season pests like wireworm, seedcorn maggot, white grub, grape colaspis and black cutworm," Schaal said.
He noted the seed protection product also helps defend against many nematode species with Poncho Votivo seed treatment, and increases functional root volume, water and nutrient uptake through enhanced mycorrhizal colonization with Bio-Rise bio-enhancers.
The farm economy is going to have more opportunity this year, said Schaal.
"Lots of commodity prices are increasing, so it's important to maximize that profit opportunity," he said. "Make sure you have soil testing and you're spending time with your DeKalb/Asgrow representative for seed selection and placement, as well as herbicide programs that fit your farm."
Reporter Amy Hadachek is a two-time Emmy Award winning meteorologist and a storm chaser who earned her NWA and AMS Broadcast Meteorology Seals of Approval. She and her husband live on a diversified farm in Kansas. Reach her at amy.hadachek@midwestmessenger.com.