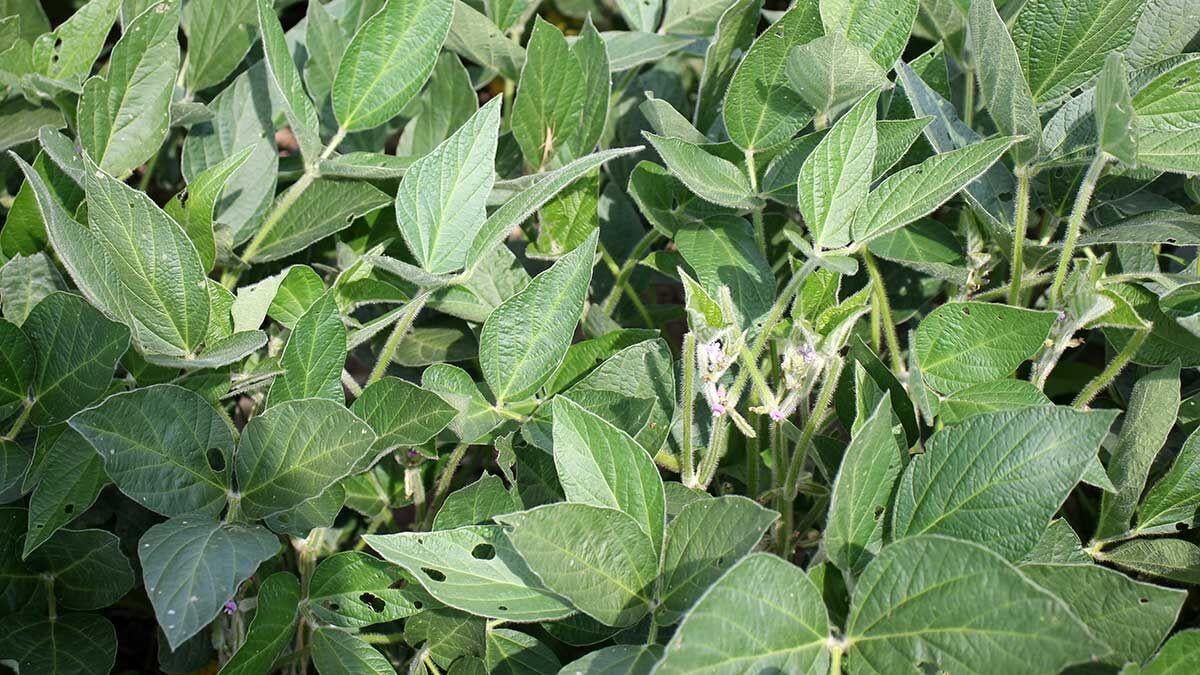 South America's crop conditions recently caught the attention of the North American markets, thanks to significant weather issues in some key crop-producing areas of the continent.
"It's generally too wet in northern crop regions and too dry in the south," said Dr. Michael Cordonnier. "They are getting a bit more rain where it's dry, but the damage to the soybeans and first-crop corn is already locked in."
Cordonnier is an agronomist with Soybean and Corn Advisors Inc., and an expert on South America's crops. He spoke over the phone from his office in Hinsdale, Illinois.
As a result of the weather, Cordonnier lowered his 2022 Brazil soybean harvest estimate by 2 million bushels to a total of 138 million metric tons, with a lower bias going forward. He also dropped his minimum harvest estimate to 134 MMT and noted that StoneX also lowered its estimate to an identical 134 million.
The one thing no one knows for sure is how the wet conditions in central Brazil will impact the country's soybeans.
By early January, some fields in central Brazil haven't seen a hint of sunshine in over 60 days, which is highly unusual. Instead, the days are constantly cloudy with intermittent rainfall, and that combination has seeds starting to sprout inside their pods.
Only a few soybean fields are mature right now, but if others don't get more sunshine before maturity, seeds will continue to sprout inside their pods and lower Brazil's yield.
"They've harvested a few soybean fields in Mato Grosso, and the yields are fine," Cordonnier said. "We are getting some reports of moldy seed in some soybean fields there too, so we'll see how that plays out as well.
Soybean plants that don't get enough sun will eventually grow very tall and bushy, with lower reproduction than usual, so it doesn't produce as many pods. Soybean farmers have been asking for sunshine for the better part of two months, and it hasn't happened, Cordonnier said.
"My biggest change this week was in Argentina," he said during the first week in January. "I lowered the soybean estimate by three million tons to 45 million metric tons with a lower bias because it's dry in central, northern, and eastern parts of the country. Recently, temperatures were over 100 degrees but were expected to cool down to a little above normal. However, the rainfall forecast was still below normal in key crop areas."
Over 80% of the soybeans in Argentina were in the ground, and 30% of the beans were flowering in early January. Their corn was 70% planted, and roughly half was pollinating. Both crops were entering their critical reproductive phase, and Cordonnier said the weather forecast is "worrisome."
The U.S. markets didn't seem to notice the challenges in South America before Christmas, but Cordonnier said it was on the minds of traders in early January. Initially, Brazil was the main concern, but weather issues focused additional attention on Argentina, another major South American crop producer.
"For a couple of months, Argentina was getting enough of the just-in-time rains," he said. "It was keeping things OK, but it seems that their luck has run out."
The South American struggles may mean more export opportunities in the months ahead. The continent's production is already predicted to be lower than 2020 totals. Plus, Cordonnier has a lower bias for everything the South American countries produce.
"Last year, South America produced 198.8 million metric tons of crops, and I already have them down to 196.6 tons," he said. "That two million fewer tons this year compared to last, and my guess is that production forecasts will continue to go lower moving forward."