Farmers today are gathering more data about their fields than ever before, and it's helping them make management decisions that protects the crop and keeps them profitable.
Some of the data comes at dizzying speeds. A company known as Taranis prides itself on covering lots of ground quickly by air. Its AI2 SmartScout Solutions program provides high resolution images paired with a database of agronomic issues. The program uses artificial intelligence to spot tiny problems like pests and weeds before they get big.
Taranis, a California-based company, uses planes and drones equipped with cameras that can capture images at a 0.3 millimeter per pixel resolution while scanning 100 acres in six minutes. It's said to generate leaf-level diagnosis 20 times faster than on-the-ground crop scouting.
"You could count the spots on a lady bug," said Mike DiPaola, Taranis head of sales based in Indiana.
It's the combination of speed, high quality images and accurate scouting that makes the Taranis program so valuable in his book.
"We can get up above the crop, and we're moving quick. You can make decisions if you need to spray," DiPaola said. "You can see the big picture by looking at all those details."
Taranis works mostly with cooperative and local advisors to serve growers.
Working in north central South Dakota for Wilbur Ellis, field technology specialist Dalton Ellefson has used the Taranis SmartScout program over the last year. Operators from Taranis come out to run the drone while he's there to advise growers on what they've found. Sometimes that's insects, disease or nutrient deficiencies that got overlooked from the ground.
"We try to scout pretty rampantly through the season, but you can't cover every inch of the field," Ellefson said. "This allows us to see some things we missed or new things arising."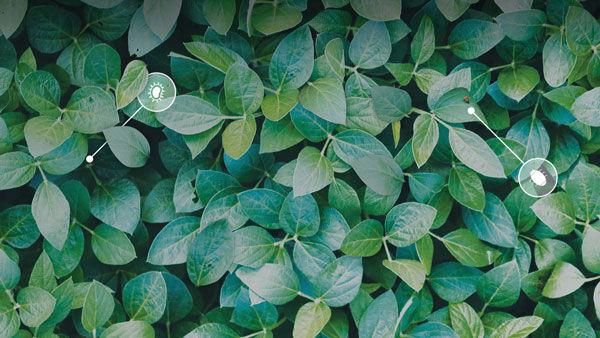 He's worked with plenty of drones and satellite images over the last several years, and nothing rivals the reports that come from Taranis in terms of detail and accuracy, he said.
"It's a game changer for us," he said.
Another company is looking to help farmers use the host of data they collect to make sound management decisions. A program from WinField United stores information from soil samples, tissue samples and other data in a cloud-based management system known as the Answer Tech Data Silo.
This summer, WinField partnered with John Deere to make it possible for farmers to share data collected from its popular Climate FieldView platform with their Data Silo account, eliminating the need to re-enter field prescriptions when using WinField crop management tools.
"Growers are using so many forms of technology from the start of the season to the end of the season, to in between. We're the ones who can work with technology like John Deere's Climate FieldView to pull them all into one spot," said Kelley Maassen, who helps farmers and cooperative employees in western Iowa use digital platforms as digital technology manager for WinField United.
By having the data funnel to one location, farmers can use modeling tools like Winfield's R7 Field Forecasting tool to predict a crop's nitrogen needs without having to plug in all of the prescription data for that field.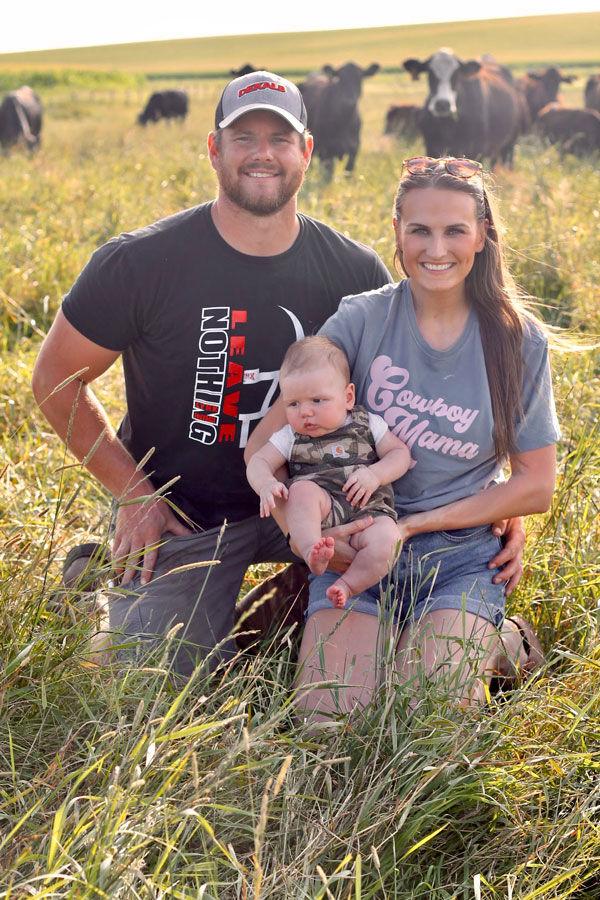 The Data Silo also gives WinField customers a way to access the company's test plot information. Backed by years of research, they can learn how a hybrid might respond to different fungicide or nitrogen applications at different times throughout the season and decide if it's worth the investment.
Maassen knows about making smart financial decisions on the farm, and she knows how ubiquitous Climate FieldView is on many farms. While she and her agronomist husband both work off the farm, they're in the second year farming on their own near Valley Springs in southeastern South Dakota. They use Climate to gather data on the fields they rent and own.
"We want to be able to perform on those acres and make sure we're taking care of the ground, whether we own it or not," she said.
The Climate FieldView system makes data collection easy, she said because it's all in one spot and she and her husband can look it up on their phones. Now it can be paired with other tools they're using to make decisions for their fields.
Ultimately, it will help them be better farmers, she said, and make their farm sustainable for the next generation.
"Farming is not cheap these days. We want to make sure … we're creating that return on investment that will hopefully keep a green, positive number in our pocket," she said.