Corn farmers in Hamilton, Merrick, Polk and York counties are invited to apply for a spot on the Nebraska Corn Board of Directors, representing District 3.
Those interested in serving must put their names on a candidacy list by filing a petition with the Nebraska Corn Board. The deadline for submitting petitions has been extended to 5 p.m. July 16 due to the difficulty of gathering signatures during the COVID-19 pandemic. A candidacy petition must carry the signatures of at least 50 corn producers from that district.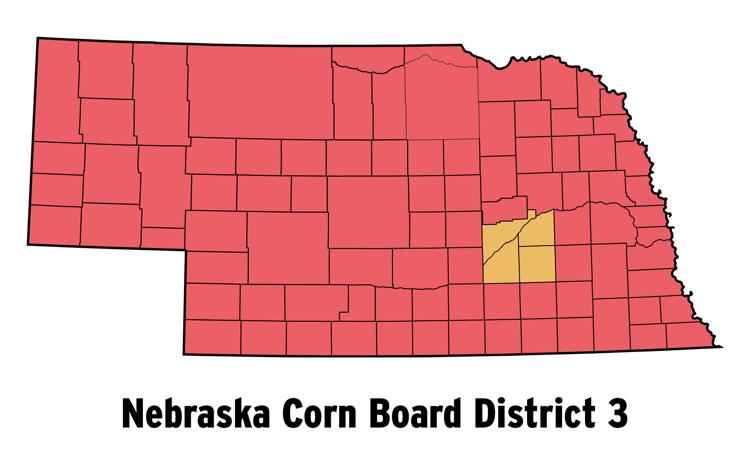 Gov. Pete Ricketts will ultimately appoint the new director. Current director, Brandon Hunnicutt, who farms near Giltner, will not seek reappointment.
Candidates must be Nebraska citizens, age 21 or older who have grown corn in the state for at least five years. They must derive a substantial portion of their income from growing corn.
Petitions may be obtained by mail (Nebraska Corn Board, P.O. Box 95107, Lincoln NE 68509), by phone (800-632-6761) or email (nikki.bentzinger@nebraska.gov).