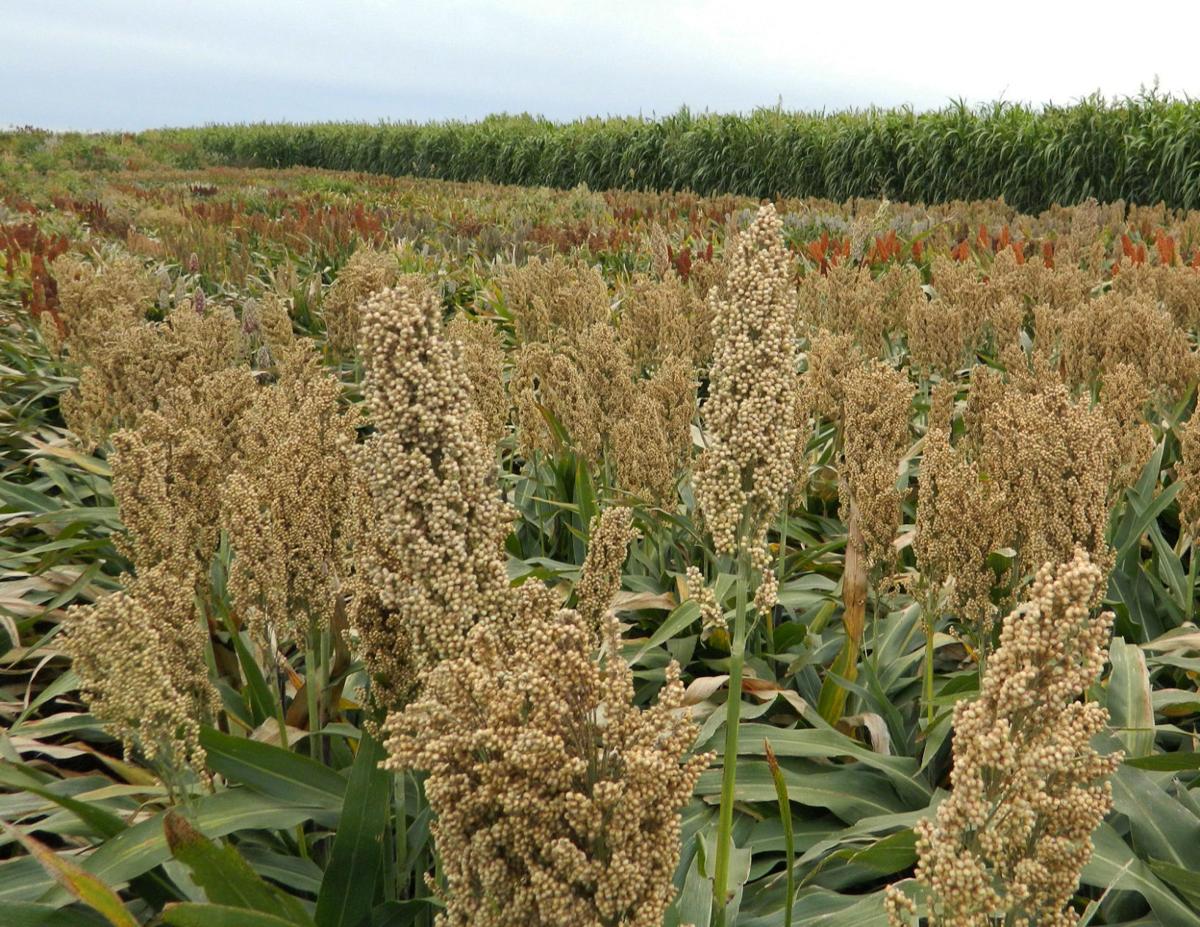 A Pennsylvania farmer hit a new dryland yield record in the National Sorghum Producers yield contest.
Ella Johnston of Fulton County, Pennsylvania produced 245.86 bushels per acre.
Kansas farmer Kimberly Gamble took first place in the Irrigated West category at 223.51 bpa. Another Kansas farm, Long Farms, took the top spot in the Dryland No Till West category. Jerry and Sue Long had a yield of 186.84 bpa.
Facing weather challenges, economic uncertainty and a challenging year overall, sorghum farmers showed resilience, continued to farm and produce high yielding sorghum, matching the pace of strengthened national average yields annually.
The 2020 National Sorghum Yield Contest had seven national winners, selected from three categories for both the eastern and western regions of the U.S, and one winner was selected for the food grade division. This year's top yield and Bin Buster winner is Johnston's dryland record of 245.86 bushels per acre achieved with Pioneer seed variety 84G62.
"The National Sorghum Yield Contest is an avenue to not only highlight the yield achievements of our producers but also to discover, learn and engage with our members from New Jersey to Idaho and in between," said Kody Carson, chairman of the National Sorghum board of directors who farms in Olton, Texas. "This year demonstrates the resilience of our producers, and we are proud of those pushing boundaries and revealing the potential sorghum has in record-setting ways. These producers have prospered with high yield achievements in addition to strengthened prices for sorghum – a silver lining to the 2020 growing season – and I congratulate our winners and look forward to next year."
Other first place winners included:
Jeffrey Barlieb of New Jersey in the Irrigated East category with a yield of 200.71 bpa,
David Knoll of South Dakota in the Dryland-Tillage West category with a yield of 205.32 bpa,
Santino Santini Jr. of New Jersey in the Dryland-Tillage East category with a yield of 203.94 bpa,
Ella Johnston of Pennsylvania in the Dryland-No Till East category with a yield of 245.86 bpa, and
Stephanie Santini of New Jersey won the Food Grade category with a yield of 189.10 bpa.
Yield contest winners will be recognized in the winter issue of Sorghum Grower magazine and are traditionally acknowledged during Commodity Classic. With that event now taking place virtually, National Sorghum Producers and its sponsors are planning alternative options to recognize 2020 yield contest winners and their achievements. Details will be announced in 2021.
To see a complete list of the Sorghum Yield Contest national, state and county results, or to learn more about the contest, visit https://sorghumgrowers.com/yield-contest/.