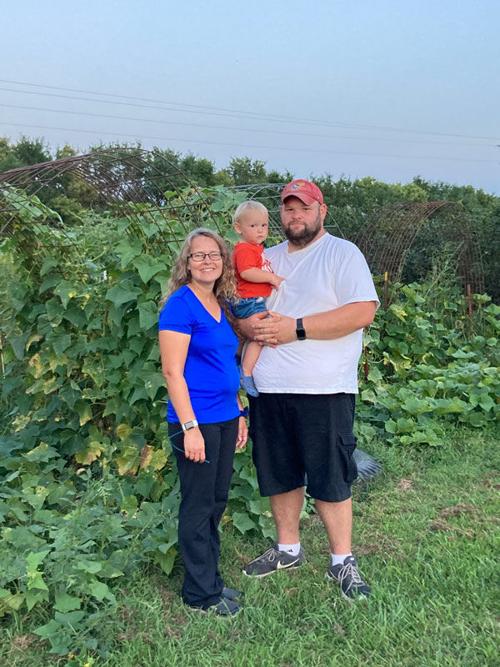 Greetings friends from Central Dickinson County in Abilene, Kansas! I hope you are doing well and that the weather is being fair for you.
We are currently pretty dry and my fear is that we might go through a drought this summer. The other day I was cleaning my dogs' ears out and they were loaded with ticks. Growing up, my grandfather used to tell me that if the ticks are really bad early in the spring, that is a sign of a very dry summer. So far, that old wives tale is holding true.
The concern with the weather that we had from the frost and snow in late April was what the lasting damage would be. Our wheat sustained minimal damage, and estimates determine that crops in our areas will be below 10% loss. The concern now is not what the impact of the frost will be, but how the moisture levels are going to affect our wheat crop yield and initial growth for fall crops.
As I mentioned in an earlier report, farmers play the game of whether or not to plant early in spring or later in spring. Indications in our area are that most farmers are going to wait until late spring to begin their planting. Operations that have fields in bottom land areas or are irrigated have begun planting their fall corn or silage, but as far as milo and beans, everyone is holding off to see what the weather will bring.
As far as our operation goes, we tend to plant later in the season anyway so that when the beans start to bloom, the blooms are not at risk of dying from the summer heat. Soybean blooms do not like the oppressive summer heat, and the blooms can fall of the plant. So while we wait to begin our fall planting, we are in the process of soil sampling. The soil samples will determine what fertilizer or other supplements will need to be added to the crops as we are planting.
On the homestead, our garden is well underway. So far we have our potatoes, leafy greens, herbs and onions in the ground. The onions have not fared well. We have lost half of our planted onions, but everything else is coming up nicely.
This year I tried a different type of onion plant. I was told to plant onions that were already started and they would yield bigger onions, however, the plants are not surviving. So I am going to buy some onion bulbs and go back to my old method since I know that it is a tried-and-true way to grow onions. The upcoming goal is to get the tomatoes, peppers, cucumbers, squash, zucchini and vine plants in the ground in the next week.
For this week's report, I want to end a little differently. Instead of ending with a life lesson, I want to end with a special note of admiration for my wife. With this weekend being Mother's Day, I want to take this moment to show my appreciation for my wife and everything that she does for our family and for me.
My wife is finishing her degree through Kansas State University while helping me with the garden, helping raise the family, and then this summer, take on the crazy task of canning all of our produce. One day out of the year is definitely not enough recognition for all that she does for our family, but I am eternally grateful to have her in my life and for everything that she does for all of us and everyone that she meets. I love you sweetheart and thank you for everything you do!
So, take time to thank the mothers in your life. They deserve it! Happy Mother's Day to all the great mothers in the world and until next time my friends, stay safe!