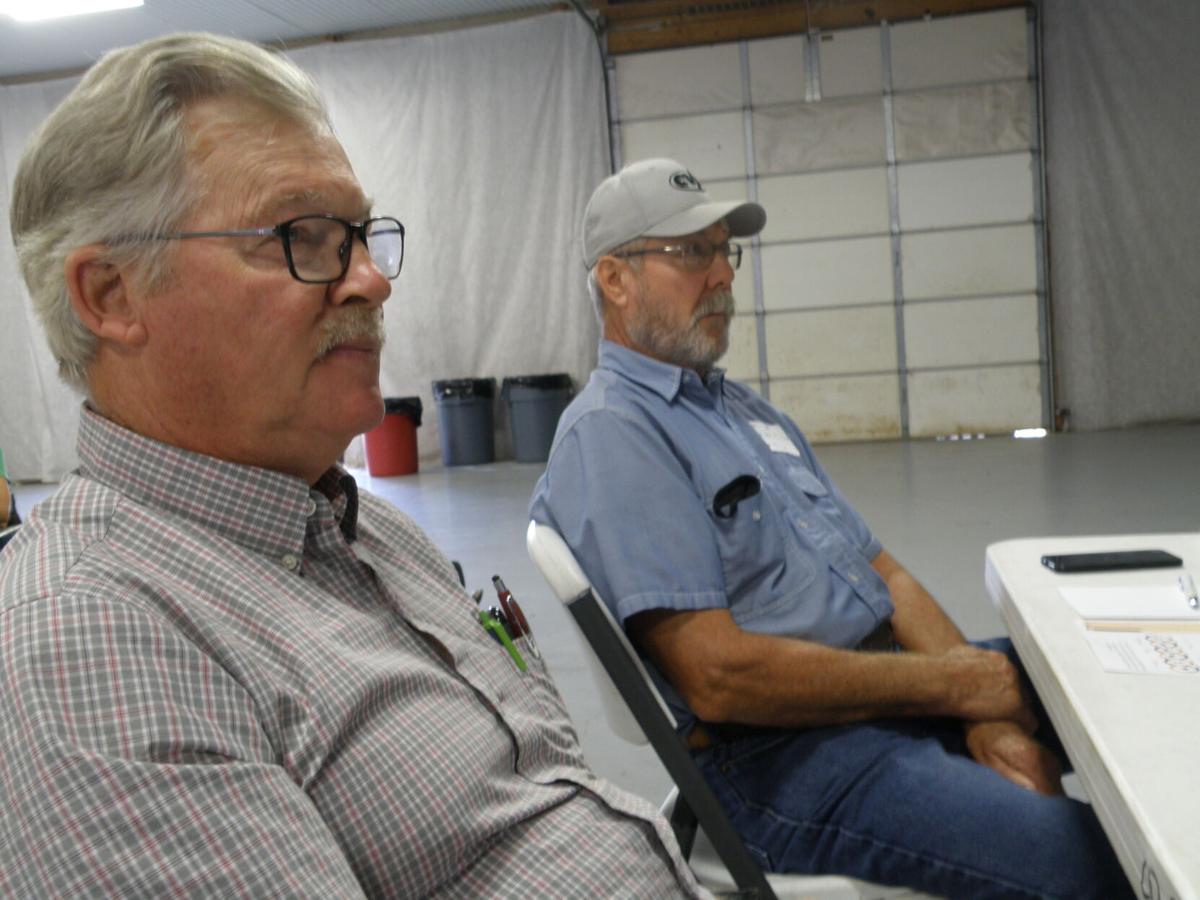 Since healthy soil is vital to flourishing crops, Kansas no-till growers took time to come out of their fields to deliver presentations about the extended benefits of no-till farming.
Josh Lloyd farms 3,000 acres of cropland, growing hard red winter wheat, corn, soybeans, sorghum and raising cows and hair sheep ewes 10 miles south of Clay Center, Kansas. Over 25 years of no-till farming, he's been building organic matter in his fields. He said he also believes strongly in designing a crop rotation that balances nutrient cycling.
"If your cropland has no carbon cycle and no nutrient cycle, that is treating your farm like dirt," Lloyd told the two dozen farmers attending the No Till on the Plains soil health workshop Sept. 8 in Concordia, Kansas.
In one graphic, Lloyd showed farmers how top soil has eroded. It can grow back if a farmer implements no-till and no fallow practices, he emphasized.
"And, why not plant something like rye in there instead of letting pigweeds grow?" Lloyd said.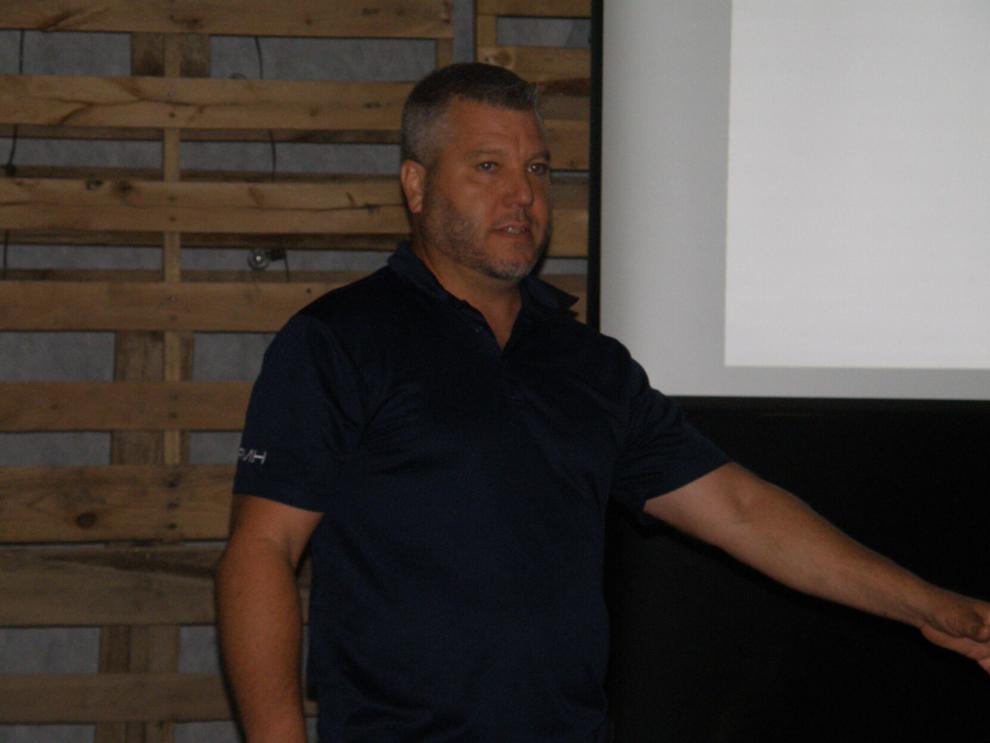 After fall harvest, rye is a "bullet-proof" crop, he added. Lloyd recommends no-till with residue and rye or a diverse cover crop to control weeds. Sometimes he plants a cover of perennials such as alfalfa, clover, chicory and cool season rye grass. He grazes those covers in the early spring and fall.
In the alternative, if something isn't growing, there will be run-off, which is wasting water, Lloyd said.
Next spring, he plans to experiment by planting soybeans into cereal rye in April and letting the cover crop grow. He noted that it's important to terminate the rye before it heads out. Lloyd typically gets 20 to 30 bushels of rye, which is a cover crop for income. If the rye is planted "green" in a growing field, farmers can reap an even better stand, he said.
Farmers attending the presentations listened attentively.
"This reinforces the ideas I had for cover crops. For the past 30 years that I've been doing all no-till," said Mike Richard who farms near Miltonvale, Kansas.
Another grower who gave a presentation; Mike Cleveland, farms near Concordia, and is now planting his third cover crop.
"I'm passionate about this, and if it weren't for regenerative agriculture, I probably wouldn't be in it," Cleveland said.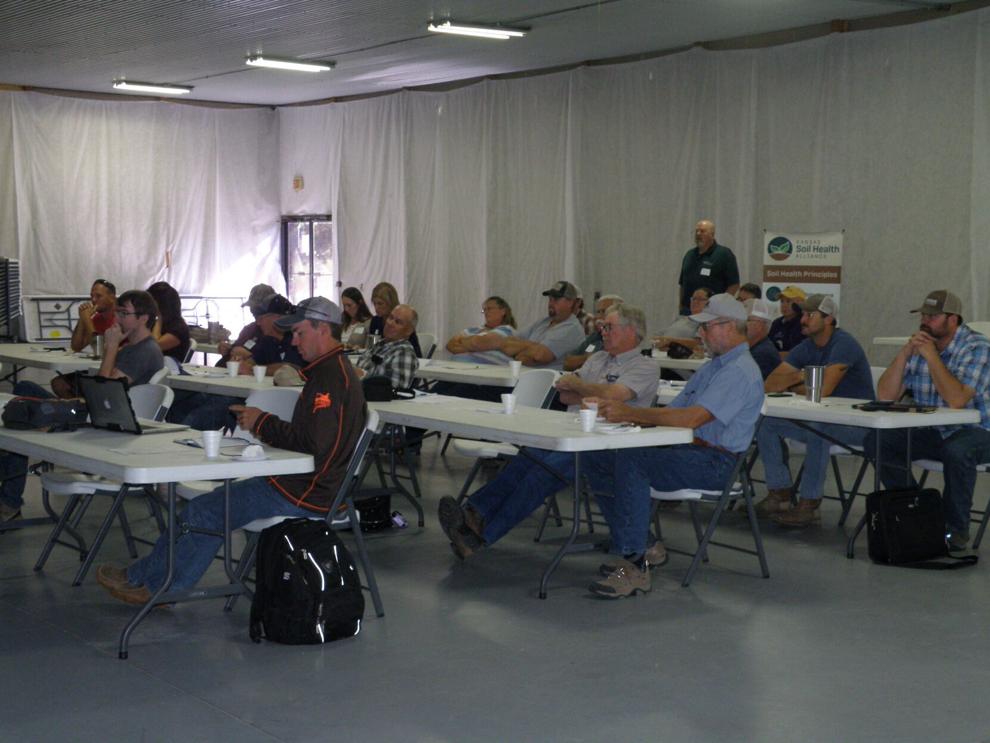 Farmers jumping in should determine their goals up front, he advised – and get rid of the tillage tools.
Soil health goals to shoot for include building organic matter, adding biomass to take in carbon dioxide, improve soil biology, provide grazing income, armor your soil against water and wind erosion, and decrease the weed seed bank in the soil.
He defines regenerative ag as trying to work with Mother Nature.
He echoed Lloyd on the importance of keeping a living root in the soil. After wheat while there is still moisture available, plant a diverse cover immediately. Lloyd suggested something cheap such as sorghum Sudan grasses, or mung beans.
After soybeans, milo and corn, plant cereal rye right away, Lloyd said, because it has a good root system.
Cleveland suggested checking out recommendations from Rick Haney at Texas Tech University in Lubbock, and he believes in soil testing.
The calcium-magnesium ratio in the soil should be or close to six to one, Cleveland said. If it's three to one, the soil gets like concrete when you drive on it.
After the presentations by Lloyd and Cleveland, farmers heard about a pilot project of the Kansas Department of Transportation and the Kansas Department of Agriculture that will install fiber optic cable to farms in exchange for farmers adopting soil health practices. (See related story.)
"For us it's an opportunity for producers to take advantage of soil health opportunities, and to have technology and other practical aspects of soil health to improve," said Steve Swaffer, executive director of No-Till on the Plains.
As the day-long soil health workshop wrapped up, Lloyd said, "In a nutshell, soil science is perfectly clear – tillage destroys soil."
Reporter Amy Hadachek is a two-time Emmy Award winning meteorologist and a storm chaser who earned her NWA and AMS Broadcast Meteorology Seals of Approval. She and her husband live on a diversified farm in Kansas. Reach her at amy.hadachek@midwestmessenger.com.