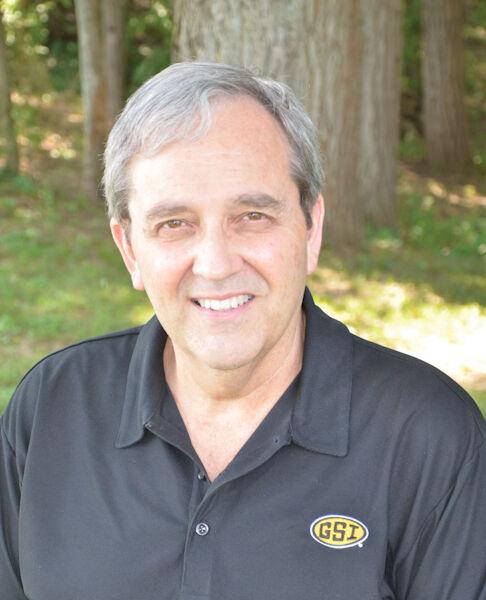 Wet weather caused headaches all through last season, and now farmers are experiencing a bit of a hangover as they deal with stored grain.
"This is going to be a tough storage year all the way through," said Gary Woodruff of GSI.
He's seeing more conditioning problems than ever before, he said. Across the Midwest, crops were harvested at high moisture levels. As temperatures start to increase this spring, problems with grain that wasn't properly dried will start to appear.
The 2019 crop should have been at 15% moisture if it was going to be stored through spring, 14% if it's to be stored through next fall and 13 if it will be in the bin more than a year, Woodruff advised. After a wet harvest, it's also important to core the bins multiple times, pulling the grain down to eliminate fines.
Very few people took those measures with their grain, Woodruff said. It will come back to haunt them by causing problems as weather warms.
"You need to be moving that grain now," he said. "It's only going to get worse."
Those who did follow the rules — drying to 15% moisture, coring the center of the bin, and having no problem with fines — need to make sure the grain stays within 15 to 20 degrees of outside temperatures. Big temperature differences can cause condensation to collect on cold grain, leading quality issues. Hold the grain as close to 50 degrees for as long as you can.
"Fifty is where the bugs don't work and mold doesn't develop very fast," Woodruff said.
He urges farmers to keep a close eye on their stored grain by doing weekly checks. Even for those with temperature cables in place, he recommends a physical check to help detect problems early.
Without entering the bin, look at the grain, feel it and smell it. Check the moisture on top of the bin. Moisture rises to the surface and cause grain to crust over.
"A rise in moisture will indicate there's a serious issue inside that bin," Woodruff said.
With today's big bins — especially those more than 48 feet in diameter — it's unlikely that aeration will solve a major moisture problem. Woodruff recommends unloading bad grain and working to keep the rest in condition. It's not the year to save 2019 grain past this fall, he said.
He also warns against entering the bin. Conditions are especially ripe for grain entrapment this year with high moisture and the potential for crusting. Woodruff recommends taking every safety precaution you can. Follow university safety recommendations such as wearing a harness and using a mask to protect from mold and dust.
"This is not the year to take chances," he said.