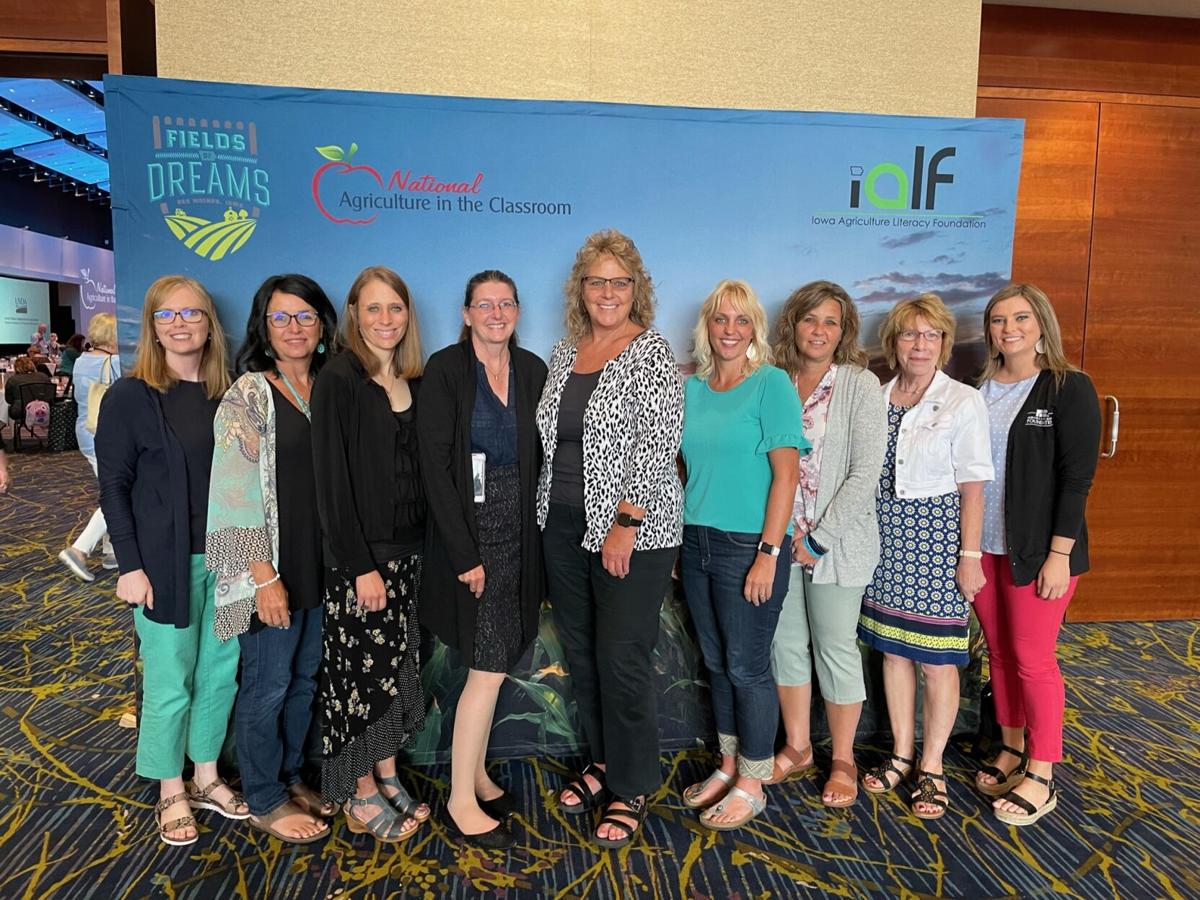 Eight Nebraska teachers and volunteers explored ways agriculture can enhance classroom learning while attending the National Agriculture in the Classroom Conference "Field of Dreams," June 29 through July 1 in Des Moines, Iowa.
They were sponsored by Lancaster County Farm Bureau and joined educators from across the country for keynotes, workshops and tours of agricultural operations and businesses.
Becky Streff, a fifth-grade teacher at North Bend Central Elementary in Dodge County received an all-expense paid trip to the conference as the recipient of the 2021 Nebraska Agriculture in the Classroom Teacher of the Year award.
"I walked away from the conference with a multitude of ideas and lessons I can bring into the classroom and into the community," Streff said. "I am currently working on a pollinator project at our school. Going to the conference allowed me to come up with even more ideas to build into the curriculum for reading, social studies, writing, and science."
"The conference allowed me to feel energized and inspired with new quality ideas for student learning. I am ready for the adventures of a new year and so excited for next year's conference," she said.
Five Nebraska teachers received $1,000 conference scholarships from Lancaster County Farm Bureau.
"This was a great way to support teachers who show an interest in bringing agriculture into the classroom. We are excited to hear teachers left the conference inspired to be even more involved with Nebraska Agriculture in the Classroom. Our board believes this was a smart investment in the future of Nebraska and agriculture," said Larry Hudkins, Lancaster County Farm Bureau president.
"Teachers who recognize the benefits of incorporating agriculture are such important partners in the Foundation's mission," said Megahn Schafer, executive director of the Nebraska Farm Bureau Foundation. "It was fun to see the 'A-ha!' moments throughout the conference as teachers realized how agriculture concepts can fit into their current lessons and provide a meaningful connection to our state," she said.
The National Agriculture in the Classroom annual conference is held in a new location each year, giving attendees an opportunity to see and experience agriculture all over the country. Participants also get to experience the food, geography, and culture of different regions. The 2022 conference will take place in Saratoga Springs, New York.