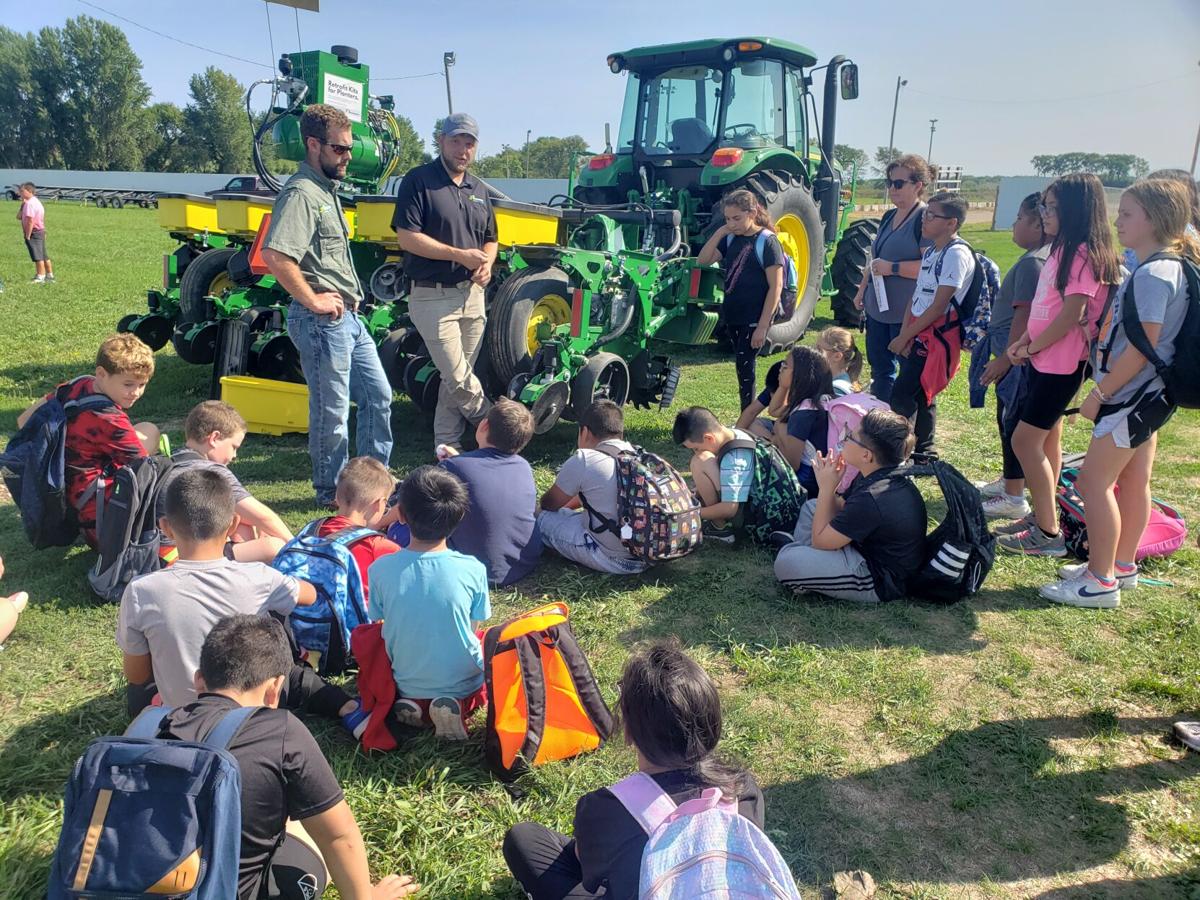 More than 200 fifth graders from eight classrooms in northeastern Nebraska gained firsthand experience with where their food, fiber and fuel come from by attending the fourth annual Growing Potential Agriculture Festival Sept. 9 in Hartington, Nebraska.
The annual festival is presented by the Nebraska Farm Bureau Foundation and the Northeast Nebraska Corn Growers Association, with volunteers from Northeast Nebraska coming together to help put on the successful event.
"Through this event, our organizations connect partners and build community to offer students a hands-on experience to understand and appreciate local agriculture and its vital importance to Nebraska," said Courtney Shreve, director of outreach education at the Nebraska Farm Bureau Foundation.
Students made their way around learning stations that covered different facets of agriculture. At one station, students discovered how livestock, such as beef cattle and chickens, rely on corn to grow and produce meat. Other activities included exploring machinery farmers use to plant and harvest corn, learning how farmers care for the land, and hearing about importance of ethanol to Nebraska's economy.
"This is our fourth year coming to this festival and each year it gets better and better," said Nancy Hochstein, fifth grade teacher at Holy Trinity Elementary Hartington. "The kids get to learn about their community and learn how important agriculture is for our economy and learn all of the different careers that they can pursue in agriculture."
Schools participated from towns across northeastern Nebraska including Wayne, Laurel-Concord-Coleridge, Hartington, and South Sioux City.
"We want to take a proactive approach to helping kids in our area understand all of the opportunities and benefits associated with crop and crop production in our communities," said Taylor Nelson, member of the Northeast Nebraska Corn Growers Association. "Being able to partner with other agriculture businesses in Northeast Nebraska helps with the narrative for the students to have a positive experience that they can draw on when they think about their futures and what they could be in agriculture."