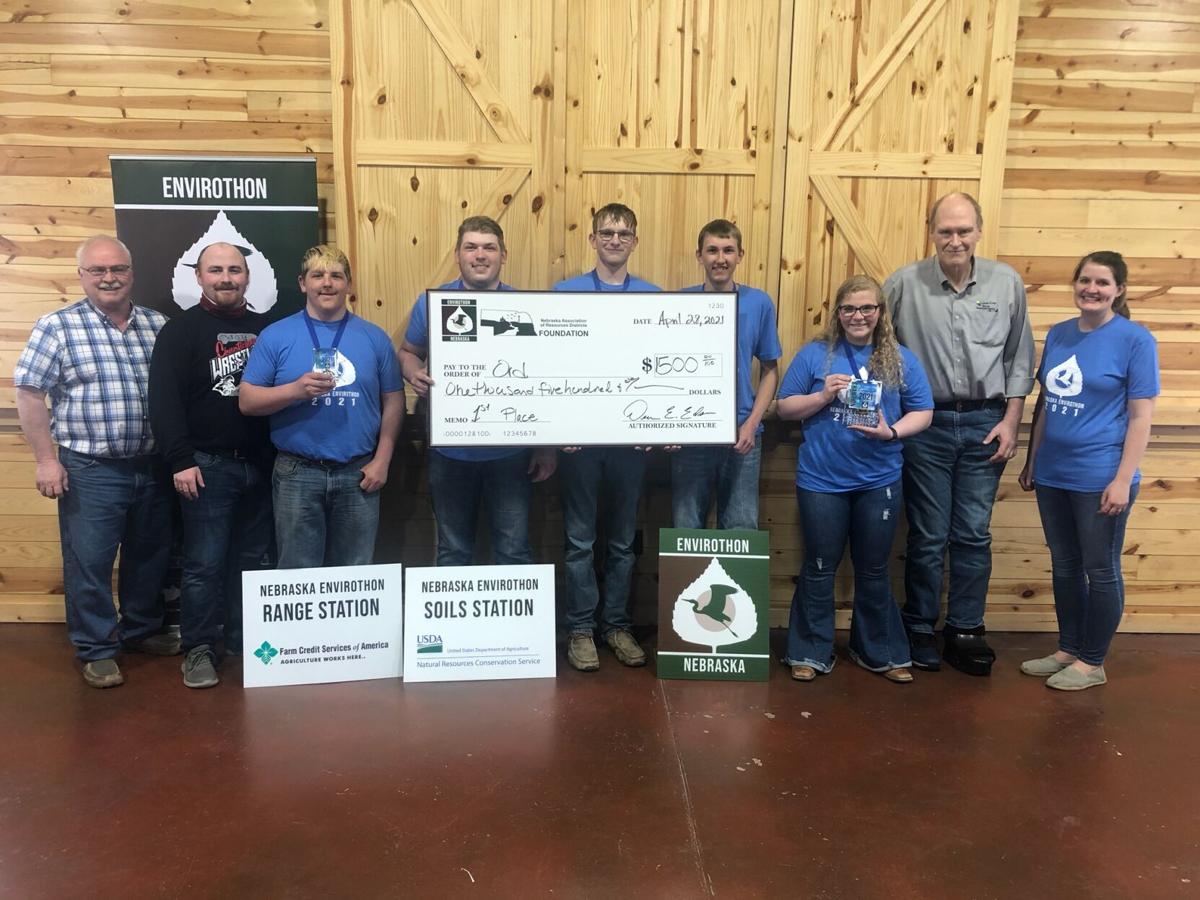 Ord FFA members will represent Nebraska in the National Conservation Foundation Envirothon, held virtually July 25-28.
Students on the Ord team are Vickie Ference, Tye Bruha, Alex Flessner, Brodie Darnell and Treaven Scheideler. The team was coached by Dave and Johnny Ference, FFA advisors and ag education teachers at Ord High School.
The students will compete with teams from 35 different states and two countries. Canada and China will each have three teams.
"We are so proud of our dedicated and intelligent students," Dave Ference said. "Each and every one of these students understands the importance of conserving our natural resources."
The Lower Loup Natural Resources District professionals have been teaching the Ord students about the natural resources. Nebraska State Envirothon Director Megan Grimes and the University of Nebraska-Lincoln professors taught students about water conservation, soil conservation and wildlife.
Ord and surrounding communities and businesses have been very supportive, Dave Ference added.
Each year over 25,000 high school students across the United States, Canada and China learn and compete in environmental natural resource conservation problem solving, team building and leadership experience.