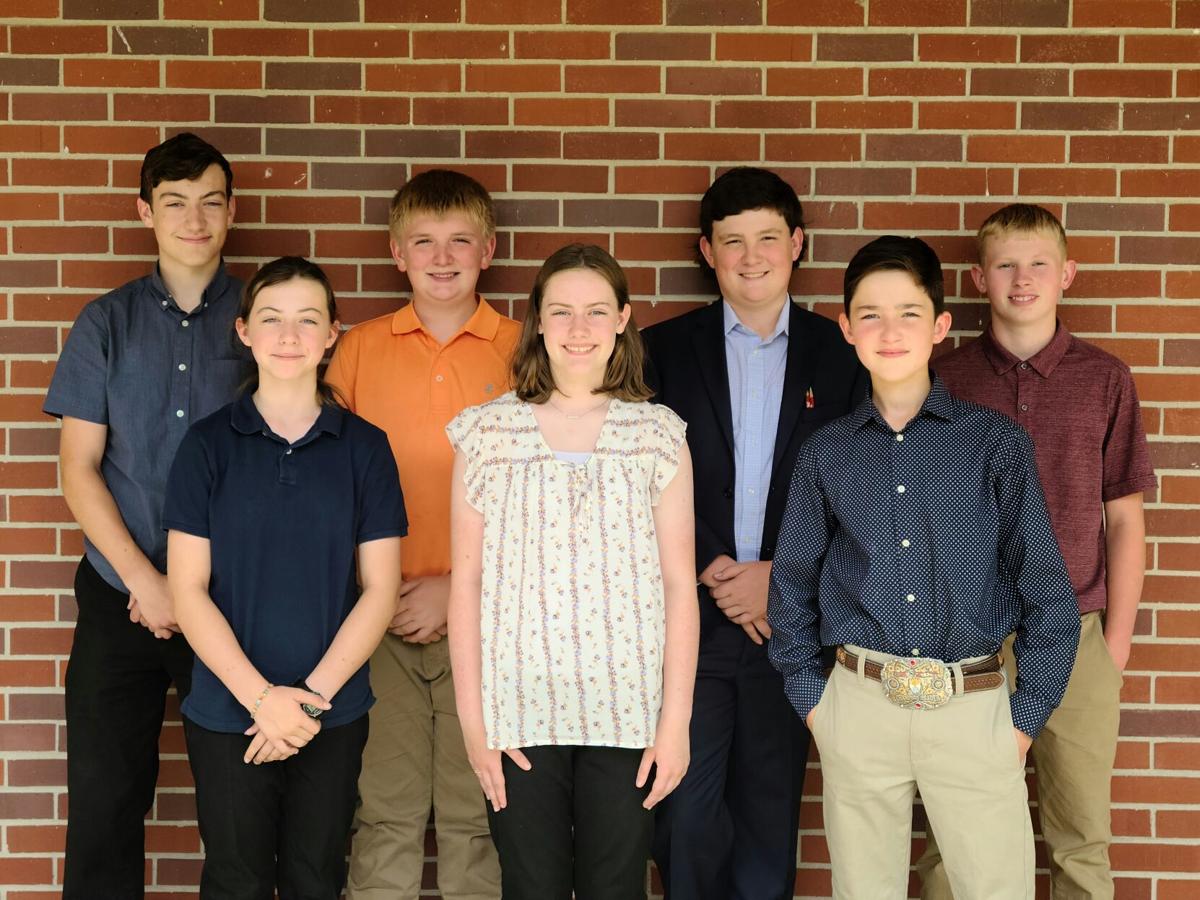 The Otoe County 4-H program has several members participating in the 2021 Premiere Animal Science Event held in Lincoln the last week of June. Senior and Intermediate level teams as well as individuals took part in the multiple competitions over the two-day event.
In the senior division, Otoe County placed sixth in the Skillathon with a team score of 366.6. They also placed sixth in the intermediate level of the Skillathon with a team score of 413.7. The intermediate team really shined in the Breeds & equipment category of the Skillathon, scoring a massive 98 out a possible 100. The seniors were strongest in Quality Assurance where they scored 94 out of 100.
In individual action, Jacob Wood of Palmyra, Nebraska, led the Otoe contingent senior division in four events. He had the highest scores for Otoe competitors in the Individual Swine, Individual Reasons, Individual and Individual Cattle events. His fellow Otoe 4-Her Mason Wieckhorst of Nebraska City scored the top score for Otoe County in the Individual Sheep/Goats event.
In team competition, it was Otoe County's intermediate division that stepped up. Their Cattle Team did the best with a ninth-place finish. They were led by Kyle Cavanaugh of Syracuse with the team's top score of 210. He was followed by Madeline Wood of Palmyra, 206; Sydney Wood of Palmyra, 197; Diego Velazco of Syracuse, 194; and Ryan Damme of Syracuse, 174.
The same intermediate team members also competed in the Sheep/Goats event where Velazco and Sydney Wood led in scoring with 173 points each; in the Swine where it was Velazco and Cavanaugh with the team's high score of 162 points each; in the Reason event, where Cavanaugh scored a team-high 107 points; and in the Overall, where it was Cavanaugh topping the chart with 534 points.
In individual competition, Cavanaugh was the top scorer for Otoe County. His best performance came in the Cattle event where he placed in the top third of statewide competitors. Cavanaugh also led the team in the Reason event and the Swine event. Velazco had the top score in the Sheep/Goats event. Overall, Cavanaugh was the team's top scorer with 534 points.