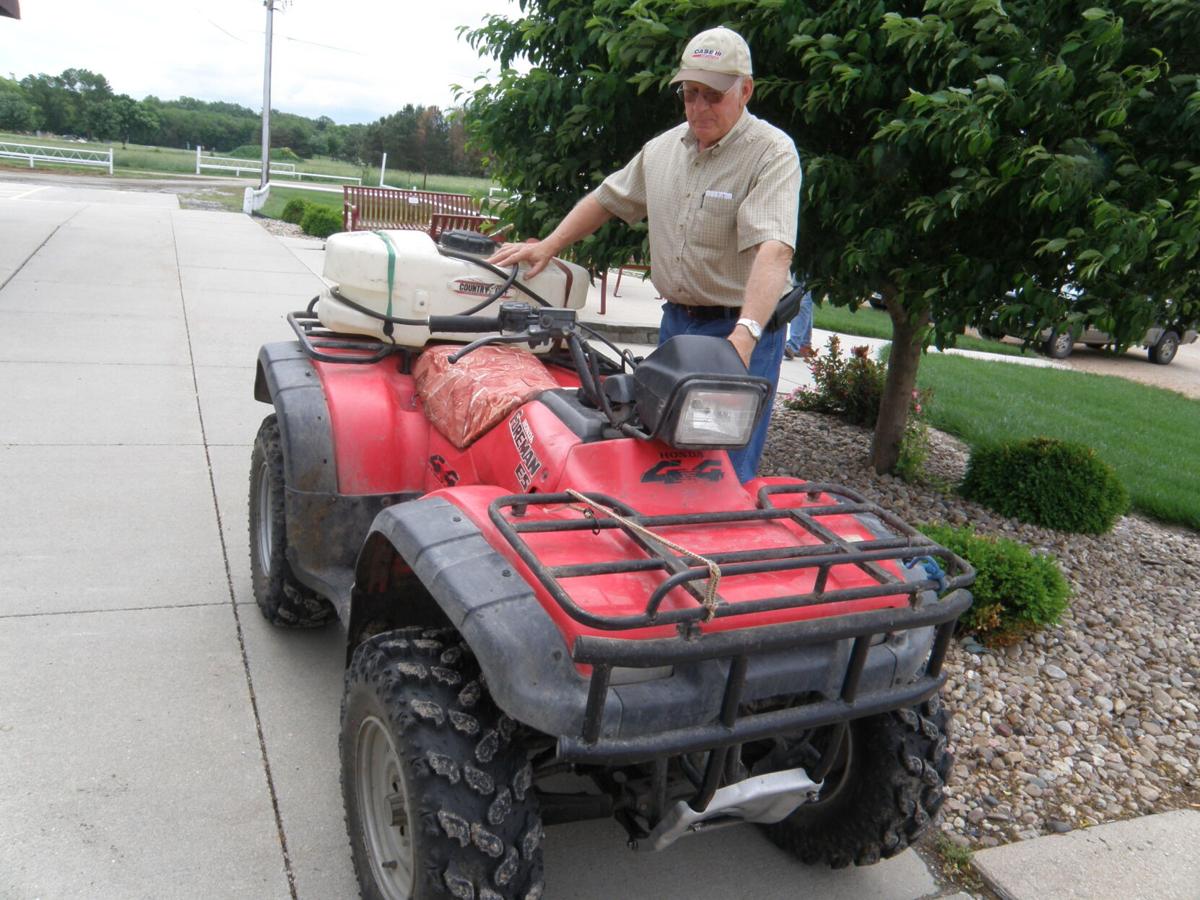 David Endorf was spraying from a four-wheeler near Daykin, Nebraska in August 2018 when he backed up without looking behind or around him and had an accident.
"My mind wandered, and suddenly my rear wheel dropped off into a ravine," he recalled.
The sprayer sideways, and the 700-pound ATV pinned his left leg.
"ATVs weigh more than people give them credit for," Endorf said, talking to a group of elementary school students at Progressive Agriculture Safety Day in late May at the Fillmore County Fairgrounds in Geneva, Nebraska.
Endorf, who raises corn, soybeans and cattle, admits he was extremely lucky that his leg wasn't broken and he was able to call his neighbor who's on the fire and rescue squad. If the machine had landed on his chest or head, as Endorf put it, "I would not be here today."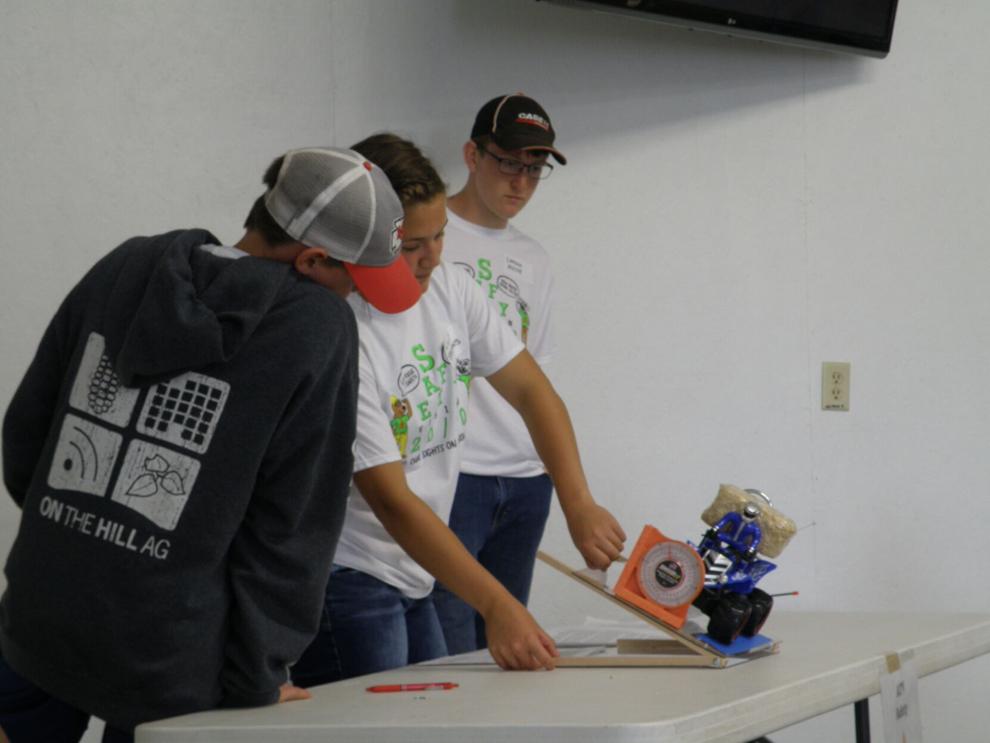 To hear more about Endorf's story of his ATV accident, visit https://tellingthestoryproject.org/david/.
ATVs can be hazardous and deadly. People have been paralyzed and died from improper operation, students learned in an ATV safety presentation.
It's important to read directions and take a safety course. Volunteers gave some tips.
When going up a hill, lean forward, they advised. When going downhill – lean backward. With added weight on the back, the ATV can tip backward, and if a driver goes sideways in the ATV, it can roll on top of the riders. Wear a helmet and shoes, long-sleeves, gloves and goggles to protect from flying rocks.
"I learned - when you're riding in a 4-wheeler, make sure there's not more weight on the back than on the front," said Logan Myers, a student from Geneva, after his safety class.
Other demonstrations at the safety day last spring included animal safety, mental wellness, food safety and safety around electricity.
During an animal safety presentation, students learned the proper way to approach cattle and other farm animals.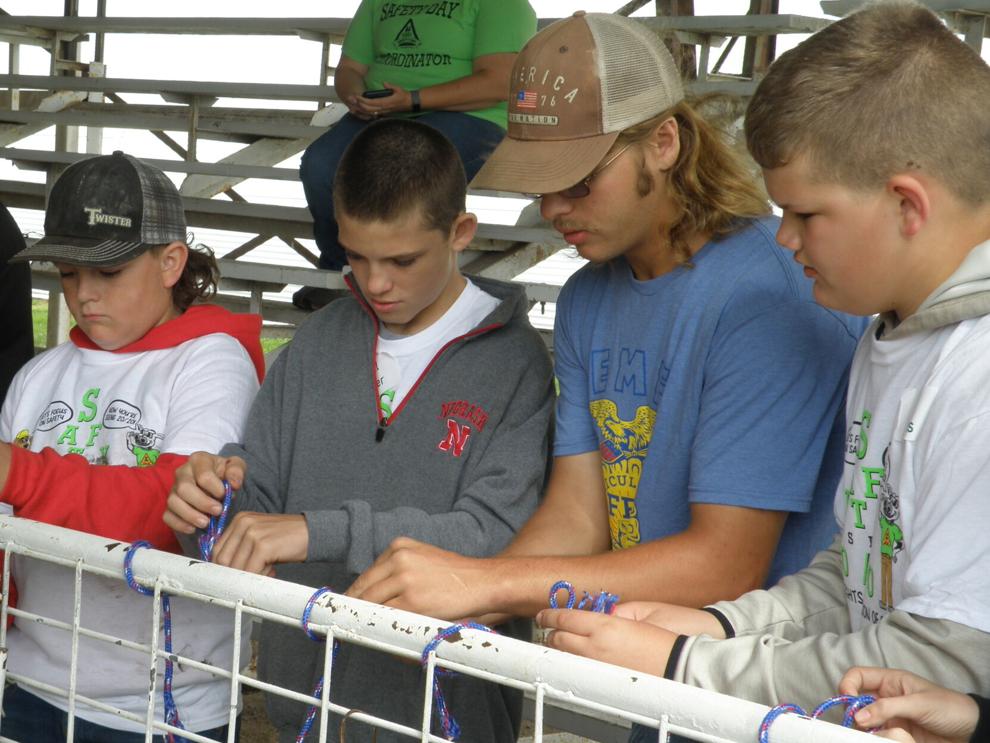 "Approach an animal from the side or the front," said Kiarra Fennel, an FFA officer from Friend, Nebraska. "Otherwise if you approach from the back, they can get spooked."
Electricity and the danger it poses if any tractor or implement makes contact with power lines is one of the many hazards on the farm and ranch. Linemen trained in safe work practices gave a powerful presentation at the ag safety day.
"If your vehicle hits a pole, stay in the vehicle and call 911, but if the vehicle is on fire, hop out with both feet close together and shuffle away from the car or truck because there's a step potential," cautioned lineman Tom Hansen with Perennial Public Power in York, Nebraska.
From the point where it goes to the ground near the vehicle, the electricity dissipates by half every three feet. That's why it's important to stay in the vehicle if possible.
If the vehicle catches on fire or you have to get out, you should shuffle your feet at least 25 to 30 feet away from the accident, said Marc Martin, operations manager and safety coordinator with Rolling Hills Electric Cooperative based in Beloit, Kansas.
Nebraska students attending the Progressive Ag Safety Day also learned that if a wire falls on a vehicle or tractor, don't pick it up.
"It could be hot (energized), even if it's laying in snow," lineman Grant Snyder said.
The kids also learned the importance of "Call Before You Dig" and staying out of electric sub-stations.
To avoid other on-farm dangers, carefully look up when putting up an aluminum ladder to be sure it doesn't contact a powerline, and don't let an auger or tractor or any implement touch a power line. An auger touching a power line can sizzle with 7,200 volts of electricity.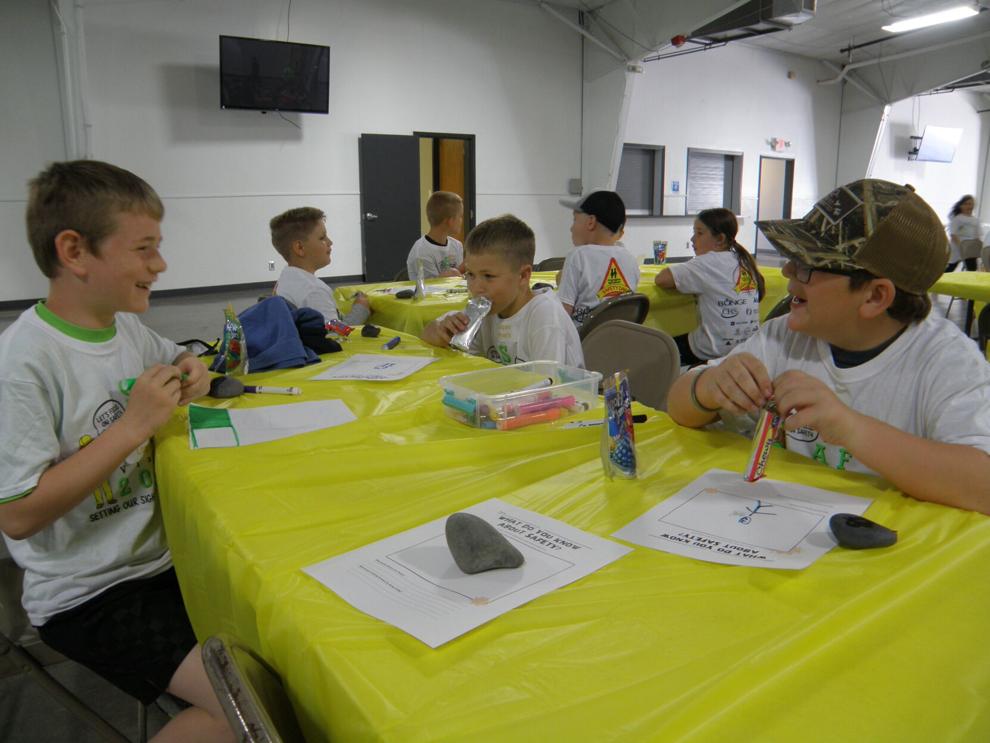 Each year at the ag safety day, kids learn ways to stay safe, not only in rural communities but in their homes. More than 100 students attended this year.
"The event was successful because all the youth were able to take some safety tips home and tell their other family members," said Brandy VanDeWalle, Nebraska Extension Educator in Fillmore County, who organized the event.
Reporter Amy Hadachek is a two-time Emmy Award winning meteorologist and a storm chaser who earned her NWA and AMS Broadcast Meteorology Seals of Approval. She and her husband live on a diversified farm in Kansas. Reach her at amy.hadachek@midwestmessenger.com.