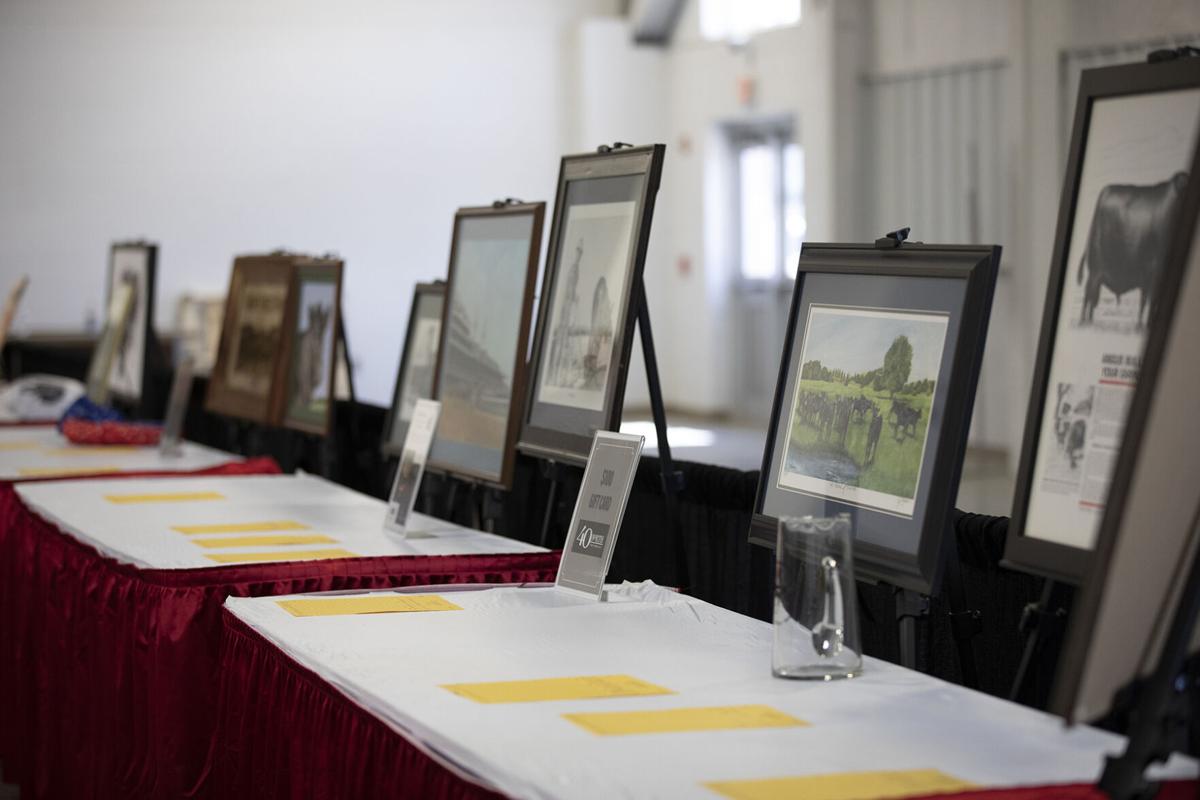 During the 2021 National Junior Angus Show (NJAS) held in Grand Island. Neb., the Angus Foundation held its annual silent auction to raise unrestricted funds to be used for its mission of funding and supporting education, youth and research within the Angus breed and agricultural industry. The foundation uses the money raised for numerous scholarships, conferences and research projects.
"It is amazing to see the incredible assortment of items so many members donated to be part of the return of the silent auction. In fact, we had our second highest number of items since the silent auction began in 2005," said Thomas Marten, Angus Foundation executive director. "Not only do the funds raised grow the Angus Fund which provides financial support for key programs like LEAD, the silent auction is fun. Many families enjoy perusing a menagerie of treasures from handmade quilts and artwork to historical Angus items and gift baskets."
The silent auction was open from Monday to Saturday and had 157 items this year. From home decorations to those of historical significance to the Angus breed, there was something for everybody. NJAS attendees filtered in and out of the silent auction booth all week checking on their items, placing bids and pledging their support to the betterment of the Angus breed. Items were donated from across the country and prompted several bidding wars over who would take home the prize.
The three top-selling items, along with selling price, donor and buyer information were:
1) Custom Farm/Ranch Sign: $399 from donor Jennez/Jen Marteniz of Wanette, Oklahoma. Purchased by Shaw Brothers Cattle of Fairfield, Nebraska.
2)Vintage American Angus Association Bull Ad: $350 from donor Angus Foundation and American Angus Association. Purchased by Elizabeth Harsh of Radnor, Ohio.
3) 16" 4mm Navajo Pearls, 19.5-inch Turquoise Necklace and 20-inch 6mm Navajo Pearls: $330 from donor Handmade by CNO/Ciara Raithel of Auxvasse, Missouri. Purchased by Yankee Springs Dairy of Wayland, Michigan.