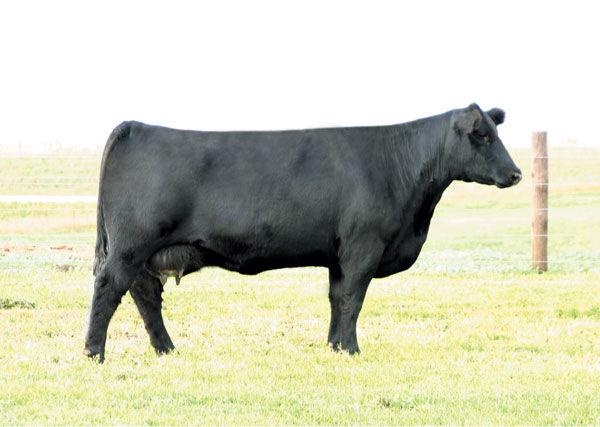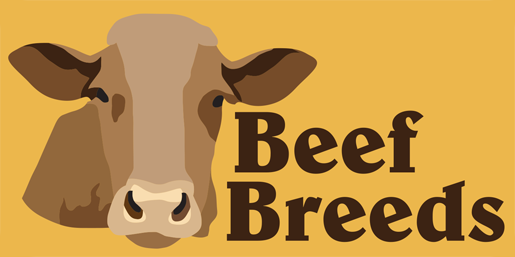 It was by accident that Don Esch discovered the Chianina breed.
It was 2004 and southeast Colorado — where he lived at the time — was going through a drought. His family took 700 head of Angus cross cows to Freedom, Oklahoma, because they were short on grass and feed. They also needed five bulls. They had always purchased Angus bulls from Montana, but this day, he bought five Chiangus bulls.
"It was the first time I'd heard of them," he said.
The five bulls were put into a pasture, with the Angus bulls in a different pasture, five miles away.
Two years later, when Esch went to wean calves, the Chiangus calves were 40 pounds heavier, and at the feedlot, finished out 30 days earlier, he said.
"That's what got me looking at Chiangus cattle," Esch said.
Chianina (pronounced Kee-a-NEE-na) are an old breed, used as models for Roman sculptures and originating in the west central part of Italy. The name comes from the Chiana Valley in the province of Tuscany in central Italy.
It was U.S. servicemen stationed in Italy during World War II that discovered the breed. In 1971, Chianina semen was shipped from Italy to the U.S. The first Chianina calf to be born in the U.S. was a black half-blood Chianina-Angus/Holstein bull calf, who was born in 1972 at a ranch near King City, California.
Chianinas have short hair that varies from white to steel gray. Bulls often are darker gray around their front ends. Purebreds and fullbloods have well-defined muscling; their shoulders, back and rear quarters are well-formed. Their faces are long and straight, and their legs are longer than most breeds.
Chianina aren't necessarily a terminal breed, but the bulls provide excellent growth rate in their offspring to crossbred females.
That's the biggest thing that attracted Esch to raising the animals.
On his farm near Unadilla, Nebraska, he raises a Chiangus or Chi-Red Angus cross.
Chianina meat can be tender, and Esch found a tenderness gene in the Chianina.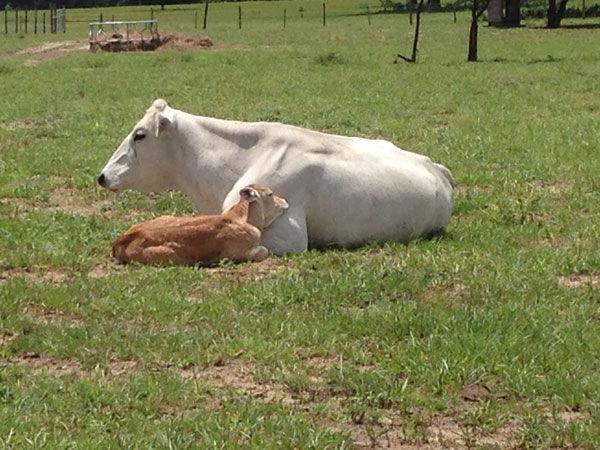 "We found it a long time ago and couldn't get paid for it," he said. "Now it's something that's part of our program."
His program includes his daughter Hannah Esch's pasture to plate beef company, Oak Barn Beef.
The Chiangus cows on Esch's place are a five to five-and-a-half frame score.
"We use six frame bulls on them so we can go to the feed yard with them and have a decent size carcass when we're done," he said.
For Esch, the Chianina blood works in two ways when he crosses them with Angus.
"We can get more growth on them when they're ready to go to the feedyard," he said. "It's more red meat with the same quality grades and lower yield grades. We also have more of the tenderness gene that enhances the eating experience."
For Chianinas who are fullblood or purebred, maturity can take longer, and for fullbloods, the calf frame size is larger.
"If you go to a fullblood," Esch said, "you're going to get a big calf. Not in birthweight, but in frame score."
Chianinas don't regularly have trouble calving, he said.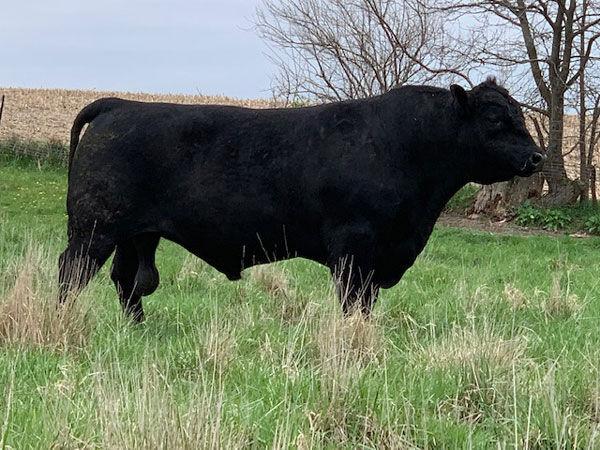 "They're easy calving because they're long and slender," he explained.
Esch has a nickname for his Chianina cross cattle.
"We call them Angus on steroids, and we don't use steroids on them," he said. "We want a calf that grows fast, finishes fast and that will be a yield grade two and a quality grade choice to prime. That's where we find our Chianina helps out."
Esch chose Angus years ago because of the marbling they tend to have. Chianinas could be cross bred to any breed, he suggested, depending on "the market or whatever works for you," he said. "I think you could breed them with anything you wanted," Esch said. "Like any breed of cattle, it just depends on what you're going to do with them."
All of Esch's cattle go through DNA testing to check for several things, including tenderness. He markets his beef to his daughter's company, Oak Barn Beef. Hannah requires a minimum score of seven for tenderness and for marbling using Neogen's Igenity Score, and 80% of Esch's cattle hit that mark.
He and his family only eat Chiangus, unless they are at a restaurant.
"All of us are beef snobs," he laughed. "We can tell a difference."
At Oak Barn Beef, Hannah sells individual cuts and whole beefs and has sold in every state in the country, most of it online. She is a senior at the University of Nebraska-Lincoln and will graduate in May of 2020.
For Esch, there's no comparison to what Chiangus cattle can provide.
"We're looking at high efficiency cattle that do very well for us," he said. "We're looking for an end product with a really high-quality product, and doing it as fast as we can."