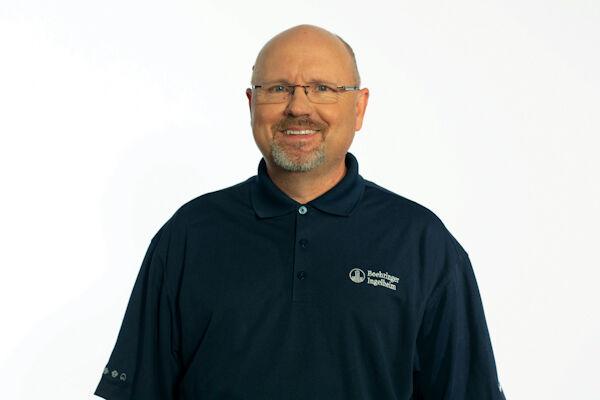 "For cattle, stress begins the day they were born."
That's the first thought that popped into the mind of Dr. Joe Gillespie, DVM at Boehringer Ingelheim, when it comes to cattle and stress.
Beef cattle face a lot of potential stressors, and trying to account for each one can seem overwhelming. However, Gillespie says if you give cattle the care they need, they'll give you what you need in return, which is a boost to your bottom line.
"If you think about it, birth is probably one of the most stressful events of their lives," Gillespie said. "They go from a perfect internal environment where everything is just great to then being thrown into the world to experience all of the different challenges that they'll have the rest of their lives."
Gillespie, who practices in McCook, Nebraska, says there are three major factors when it comes to cattle stress – some producers have control over and some they don't.
The first stress is the weather, which producers obviously can't control. The second is nutrition, something producers have much more control over. The last is disease, which Boehringer Ingelheim is in business to help farmers combat.
"If stress increases in cattle, that decreases the body's ability to mount an immune response to invaders that carry disease," Gillespie said.
The body's immune response can come in different ways. Vaccinations can boost that immune response, but stress has an impact there. When an animal is under a great deal of stress as they're vaccinated, the vaccine's protection might not be as effective, according to Gillespie.
Calves are generally vaccinated before they're turned out to pasture in the spring. At the same time, they may be separated from their mother for the first time and run through a corral and chute. Sometimes they're also branded with people and horses around. It's a stressful time for that calf, Gillespie pointed out.
Those stressful interactions will boost the animal's stress hormone levels and will limit the ability of the vaccine to respond to disease, he said. If the calf gets multiple vaccines at once, it could limit effectiveness of each vaccine.
Just because you vaccinated your cattle, don't assume that they're 100% protected, he advises.
The calf's body has to do all the work to develop immunity once the vaccine has been introduced. If there are factors that inhibit the ability of that protection to work, such as stress, that calf isn't truly protected.
It creates a bell curve, he explained. A percentage of animals at the top will be protected against disease by vaccine regardless of their stress level. About 80% of the animals in the middle you try to handle correctly and immunize. Then there is the bottom 10% that won't be protected even if you use low- to no-stress handling while working them.
"Our goal isn't about the cattle in the top or bottom ten percent," Gillespie said. "It's about making sure we reduce the stress on the middle portion of cattle."
Focusing on that group allows the largest number of animals possible to have an effective immune response to whatever they face.
There are steps producers can take to reduce stress, and they can results in a benefit to the bottom line.
When turning a calf out for the first time, the longer they're separated from their mother, the more stress you create in the animal, Gillespie explained. He estimates it's the biggest stressor for a one- to three-month old calf.
Process them as quickly as possible, he advises, and keep them together when you're moving cow-calf pairs to and from pastures.
"Don't let mom accidentally leave her calf out there in the dirt," he said.
Keep weather conditions in mind when you're working. If calves are separated when it's excessively dry, cold or hot, it's more difficult on them.
"Try to make sure you're working with the calves during pre-turnout in as moderate conditions as possible," Gillespie said. "Separation anxiety leads to stress that will eventually lead to disease."
Always use good stockmanship, he added.
"Try not to ramrod them through as you're vaccinating them. It will increase their cortisol level because they're scared," he said.
Weaning is another important time in the life of a calf. He says the days of pulling mothers away from their calves and shipping them to pasture while the calf bawls in its pen for three days should be over and done.
Boehringer Ingelheim veterinarians recommend managed weaning.
Stressed animals generally want to return to where they came from. It will lower a calf's stress level if it can be in a familiar place when it's weaned.
"If you put a newly-weaned calf in a pen it's never seen before, with a mixed-feed ration it doesn't even know is food, that stress level will skyrocket," Gillespie said.
He encourages producers to slow down when working and moving cattle. It might take a little more time and a little more prep work, but it will pay off, he said.
"If you do those simple things, your cattle will respond more appropriately, which means they'll fetch a better price down the road," he said.