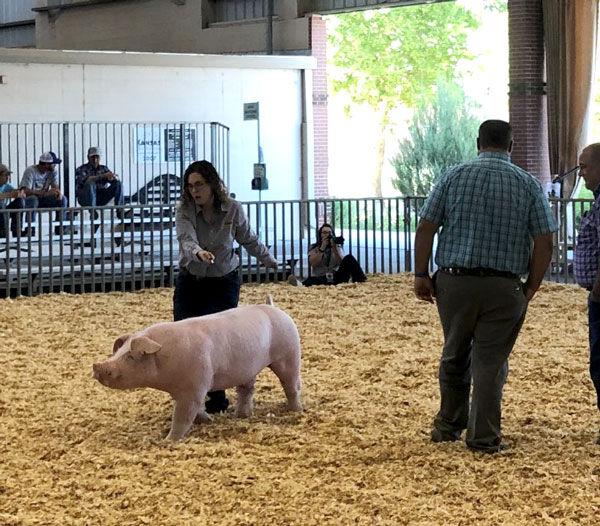 After catapulting into a national Top 10 ranking, a junior college in central Kansas is excited about sporting a massive livestock facility this semester where opportunities abound for hands-on learning for students and the local community.
A brand new 80x100-foot enclosed, heated livestock facility at Cloud County Community College in Concordia, Kansas, includes an 80x80-foot arena, four stalls inside to house animals for equestrian team practices, equine labs, and restrooms. Eventually, it will offer the location for a weekend program certifying people in artificial insemination for animals.
"I hope the A.I. class will be available for the public next spring," said Jamieson Gross, Agriculture Department chair, animal sciences instructor and coach for the Horse and Livestock Judging, Equestrian and Rodeo Team at Cloud's campus in Concordia. "We still have more infrastructure to put in, with a limit on attendance. Sand will be brought in soon for the floor, and panels installed. This facility will be an all-weather system; just south of the main buildings."
Students will also study basic animal science labs, de-worming medicines and vaccinations, which will all be conducted inside the new arena, instead of outside in the elements.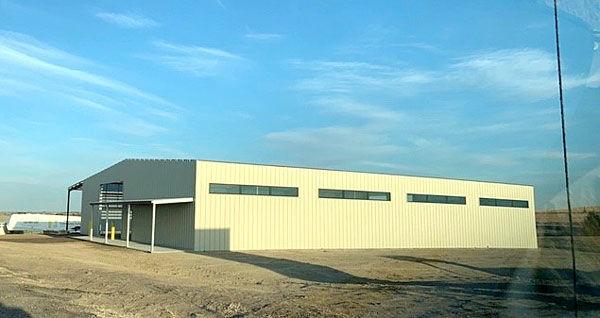 "We'll have a farrier come to explain proper foot care. A veterinarian will perform dental maintenance on the animals," Gross said.
The livestock facility began as a vision of former Agriculture Division Dean and Interim President Nancy Zenger-Beneda, now executive director of Kansas Foundation for Ag in the Classroom.
"Nancy had a pretty big dream and big goals for our department. We talked about it on my first day," Gross said.
She added that many people were involved in the project, including Heather Gennette, who worked to secure funding. Grants and donations helped bring the dream to fruition. Animals were donated, including horses for the college's equestrian team, which has competed in the Intercollegiate Horse Show Association for over a decade.
A lean-to attached to the livestock building will house a few sheep, goats and cattle. Gross plans to have labs for embryo transfer with cattle, and labs for breeding and birthing.
"It'll be a chance for kids to witness management and production techniques for cattle, sheep and goats in-person that they wouldn't necessarily see," Gross said.
At the college's pig facility, students get the chance to show pigs and breeding gilts at the San Antonio Stock Show. Also, FFA members will have future opportunities to attend goat or pig clinics for showmanship.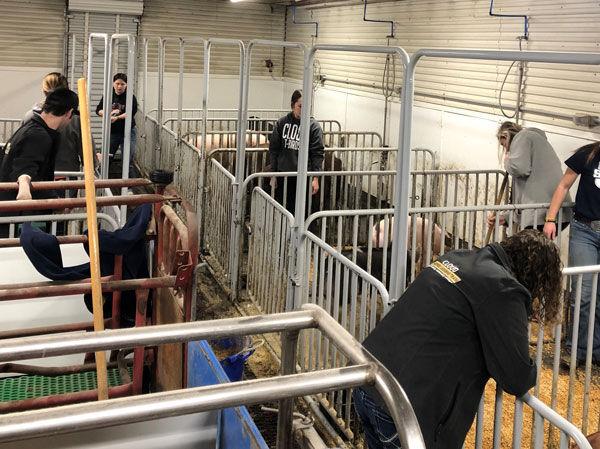 The new livestock facility, plus a new precision ag program, further enhances the college's mission of excellence in education — Cloud County Community College was ranked No. 1 in the Top 10 Community Colleges in the U.S. in 2019 according to data from SmartAsset, then ranked No. 3 in 2020. As a two-year college, Cloud is acclaimed for having the highest graduation and transfer rate in this study, at 94 percent.
A 2020 spring Cloud graduate, Lauren Trecek, of Concordia, is now attending Kansas State University and plans to graduate with an agribusiness degree in 2022.
"My favorite part about Cloud's ag program was how many opportunities and experiences I got. In two more years, I plan to move back to Concordia to find a career in either crop insurance or as an ag loan officer," said Trecek, who was on Cloud's livestock judging and dairy judging teams. "Mr. Gross does an awesome job creating hands-on opportunities in and out of the classroom."
Gross, who holds a degree in animal science and a master's degree in education, formerly worked for a pig producer, and also worked in the equine industry for 10-15 years, and taught high school ag in central Missouri.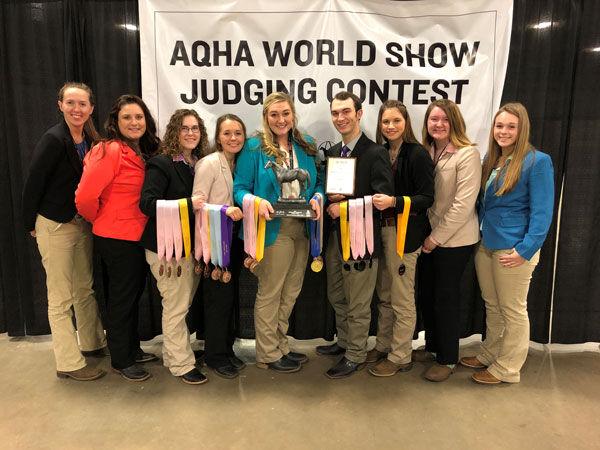 Helping students reach their goals is one of Gross's greatest accomplishments.
"Almost yearly, we send students to a four year college who are competitive at the next level of horse judging; mostly to Kansas State University and Oklahoma State University," Gross said. "I'm proud that the students have had an opportunity to be part of these premier teams. It says a lot."
For more information, visit https://www.cloud.edu/academics/fields-of-study/agriculture/.