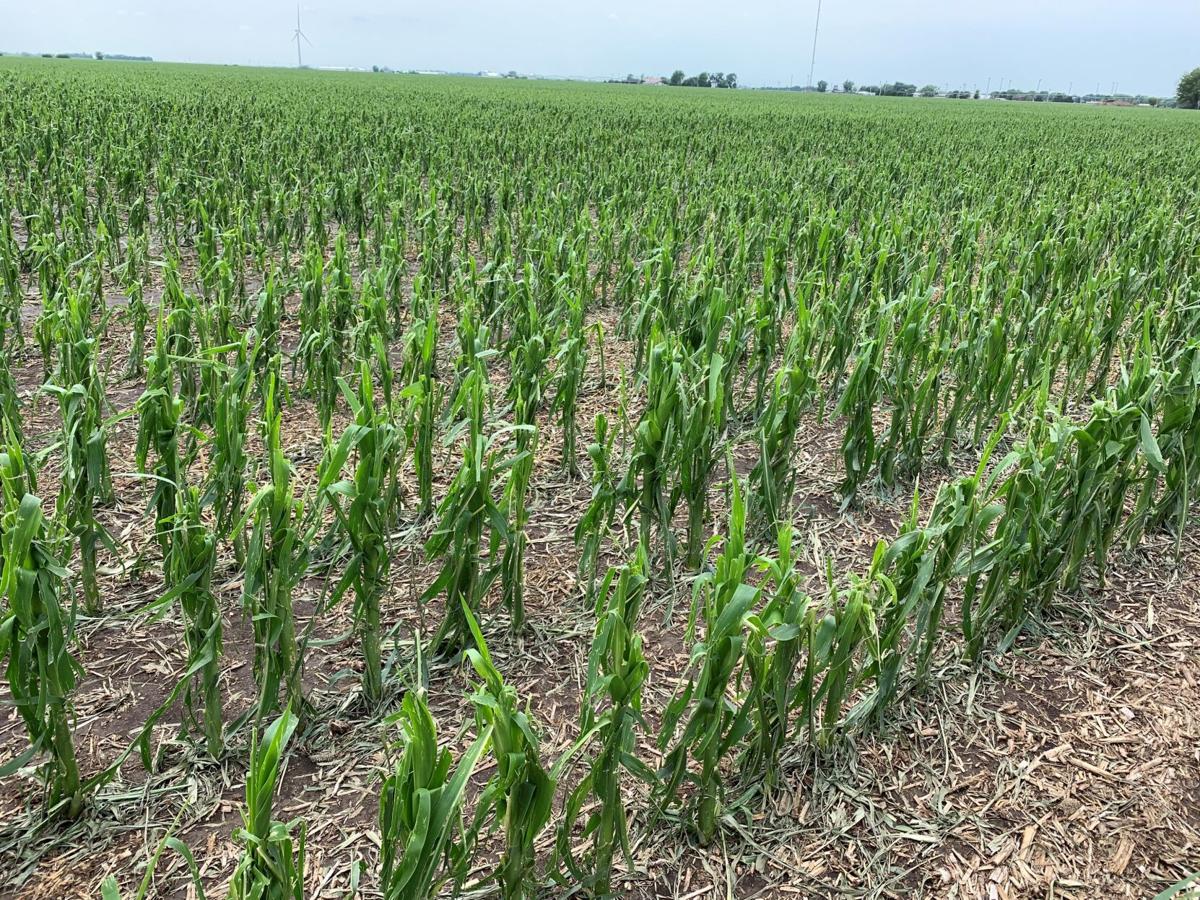 What to do with severely damaged corn or soybeans after wind and hail? What are some good options?
With severe storms bringing wind and hail, planting another crop or forage may be an option for those impacted to consider, especially with a good chunk of summer growing still ahead. Take into consideration lost residue for winter grazing if still taken for grain.
Before any decisions are made, contact your crop insurance agent to make sure things are done correctly. While damage may look bad on corn and soybeans, it is recommended to wait 7 to 10 days before assessing your crop damage to allow time for the plants to recover. Visit cropwatch.unl.edu/hailknow for some additional resources.
If grazed or hayed forages are needed this year, a summer or a cool-season annual could be planted and perform well. Be sure to check the label of the herbicides applied to the corn or soybeans, as some have limitations or could damage the annual forage crop. Previously applied herbicides generally affect millets more than Sundan grass, forage sorghum, or sorghum-Sudan grass hybrids.
These summer annuals can usually be grazed, hayed, chopped, windrow grazed or stockpiled for winter. If grazing, be sure to take appropriate precautions to prevent issues with nitrates in stressed plants and prussic acid in sorghum species.
If a later forage option is wanted, oats and a brassica such as rapeseed should be considered. Planting for these cool season species should wait until early August which is still a long way off. If grazing, make sure cattle are turned out full and with plenty of fresh water available to reduce the chance of bloat from these high quality forages. Another benefit of these later plantings is suppression of our winter and spring annual weeds.
There are many forage options available to fill in behind storm damaged crops. Be sure to double check your herbicide label for restrictions before selecting a species and, before anything is done, contact your crop insurance agent to make sure things are done in compliance.