If you think the pioneering spirit is dead, go visit Quinn and Wacey Johnson.
They've embarked on a venture aimed at bringing more opportunities to the livestock industry — not only to benefit themselves, but their neighbors, too.
Quinn's family has run cows for generations. His mother's family settled near Glen, Nebraska south of Crawford, making him a fourth-generation rancher in the Panhandle.
When he and Wacey started their ranch, Quinn's family was seeking ways to improve genetics in their herd. That's when Quinn came to them with an article he read about the Akaushi breed.
They are a Wagyu breed that were being produced out of Heartbrand Ranch in Texas. They're known for their tender meat that grades and yields well.
Quinn learned you could cross full-blood Akaushi bulls with any other breeds. Producers DNA test all the calves, then Heartbrand Ranch will buy them back, Wacey explained. The Johnsons now have heifers that are three-quarter Akaushi and they are still buying the full-blood bulls.
"We had the first pasture-raised beef processed and it was amazing. It was the best beef I had eaten my entire life," Wacey said.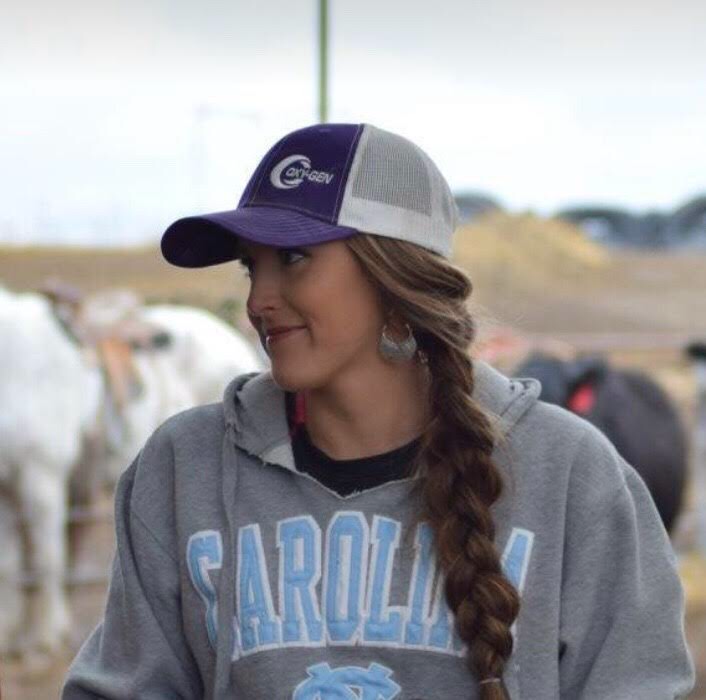 The Johnsons started looking into ways to bring high-quality products into the Nebraska Panhandle. That's when they decided to pursue direct marketing of their beef. Wacey helped to start the Northwest Nebraska Farmers Market in Chadron.
Now they're moving toward a CSA — or community supported agriculture — model. Customers can purchase an eight to 10-pound box of beef or an 18- to 20-pound box of beef. The Johnsons make deliveries to various towns in the area.
The CSA structure also allows them to process all the meat animals they are selling at a local, quality processing facility. This eliminates the added complexity of having to travel a couple hundred miles to a butcher.
Another reason she said they want to go more local in their meat marketing is the economics of their area.
"Dawes County is one of the lowest income counties in Nebraska," she said. "We want people to be able to have better access to high quality food at a fair price."
Quinn and Wacey met at the University of Wyoming, where she was pursuing her bachelor's in dental hygiene and Quinn was focused on animal science.
Wacey developed her passion for agriculture growing up near Cody, Wyoming where her family was heavily involved in rodeo. Her uncle was an outfitter, and the family helped with the neighbors' cows often. She also showed cattle, pigs and horses in FFA in high school.
Several generations work actively on the ranch today, including "Grandma Lee," who they named their daughter Lela after.
"She is the most active Grandma around. She still moves cows and helps year-round," Wacey said. "She is amazing."
Quinn's parents, Tony and Deanna Johnson, have been very supportive of starting new ventures on the ranch. After getting married, Quinn and Wacey purchased a ranch next to them and started their herd with some old mama cows from Montana.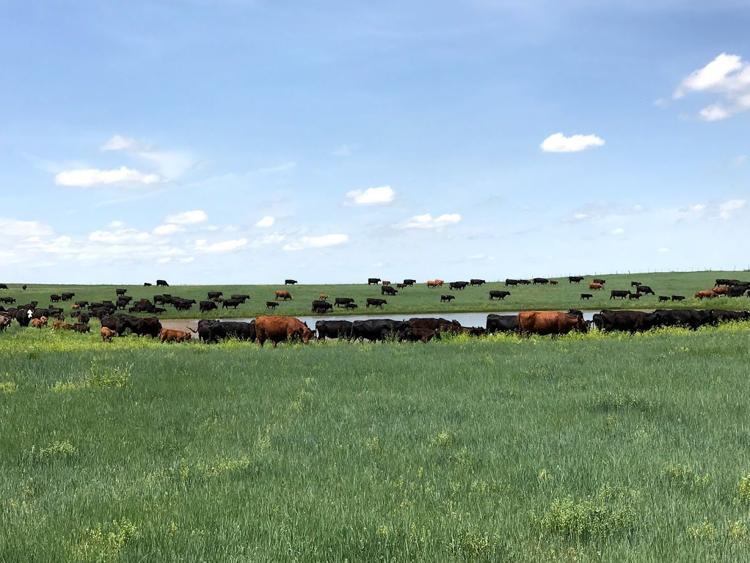 "We call it 'Johnson Lane' because there are Johnsons all up and down the north side of the road," Wacey said.
Lately, they've expanded Grassland Gleanings by working with their neighbors — pork producer Gabe Scoggan and lamb producer Tim Met. They buy their pork and lamb, have it processed and sell it under the Grassland Gleanings label.
"We want to help our neighbors develop markets, too," Wacey said.
But she has dreams to go bigger. She'd like to established Grassland Gleanings operations every 300 to 500 miles. Other farms would follow their guidelines of how the animals are raised, nutrition requirements and not using antibiotics. The company's website, www.grasslandgleanings.co, would be a center for information that makes it easy to shop local.
Wacey and Quinn say they simply want to continue to put their pioneering spirit into action to positively impact their local area and beyond.
"Consider how many miles it takes your food to get to your door. We want to lessen that," she said.
They also want to connect with their customers.
"We are customer inspected at Grassland Gleanings," she said. "We want our customers to see what and how we are doing things."