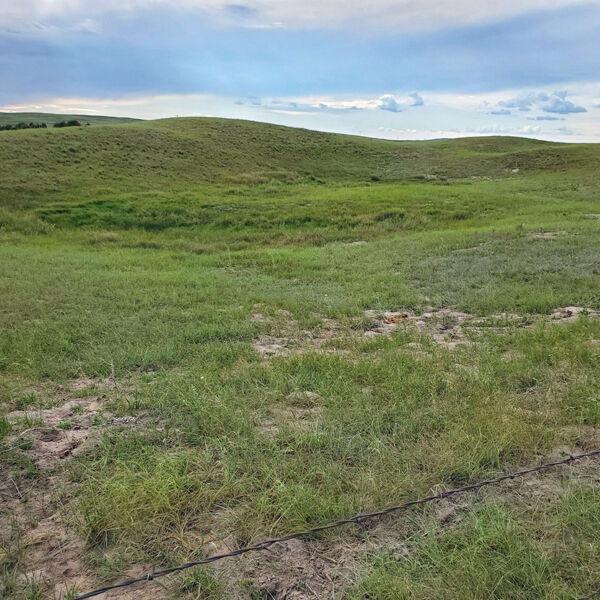 This summer has been the worst year for pasture conditions since 2012, according to Nebraska Climatologist Martha Shulski.
Her analysis came during the third week of July as Shulski prepared for the 20th annual Nebraska Grazing Conference, which is taking place virtually Aug. 11-12 hosted as a webinar by the University of Nebraska-Lincoln's Center for Grassland Studies.
As of late July, pasture conditions in the U.S. as a whole were the worst since 2012. That's the year that set records for hot, dry conditions.
Like this year, the dry summer of 2012 came on the heels of a flood year on the Missouri River, Shulski noted. The warm weather set in by March 2012. One big difference, she noted: the 2019 flood hit Nebraska much harder and it had more to do with local conditions. The floods of 2011 were attributed to wetness in the upper Missouri basin.
This year began with a good store of soil moisture, but things dried out with hot and windy conditions in early June.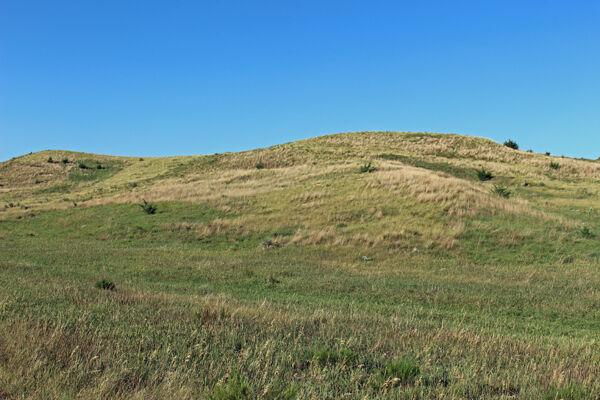 Precipitation was been hit or miss through much of the summer. The central Sandhills received a decent amount of moisture so far this year, collecting more than 15 inches in some spots by late July. However, northeast, south central, southwest and western Nebraska have missed out on some timely rains, Shulski said. That led to drying out and worsening pasture conditions.
Hit or miss rain is how a Nebraska Panhandle rancher describes recent conditions.
"We saw one rain with hail around July 1, then, this past weekend (July 25) five inches of rain fell 20 miles east of us, but we didn't get a drop — just some wind and lightning that caused a fire," said Melody Benjamin, owner of a commercial cow-calf ranch in Lakeside, Nebraska.
Some producers caught enough rain to keep the grass going while using stock dams for water. Others are missing the rain every time, Benjamin said.
"It's the two extremes — either you're getting heavy rain or nothing," she said. 
The pastures were holding pretty well, but the tops of hills were in bad shape. Hoping to preserve their pastures, the Benjamins weaned early to get calves off grass. They feed hay earlier than normal, but they won't have to de-populate, she said.
It's always important to have a drought plan. That's one lesson ranchers took eight years ago.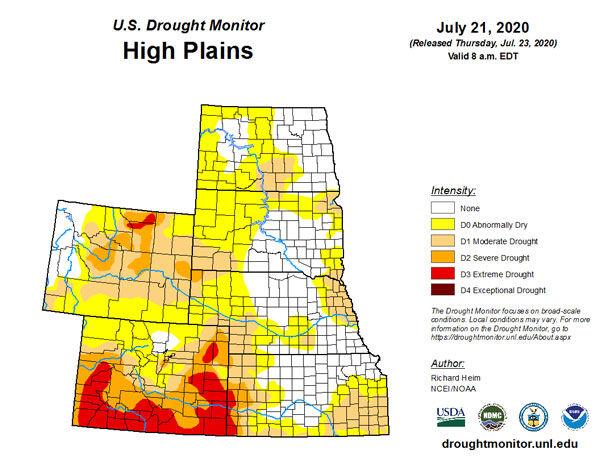 "The 2012 drought was certainly a wake-up call about the impact that a severe drought can have on ranching," said Jerry D. Volesky, a range and forage specialist at the University of Nebraska-Lincoln's West Central Research and Extension Center in North Platte.
"This year, ranchers have been watching local pasture and range conditions very closely and have been fairly proactive in many of their management decisions," he said.
Extension provides information to help ranchers developing drought plans. Their research shows the effects of drought on range, grazing management during drought, and how to use different weather and grass production forecasting tools.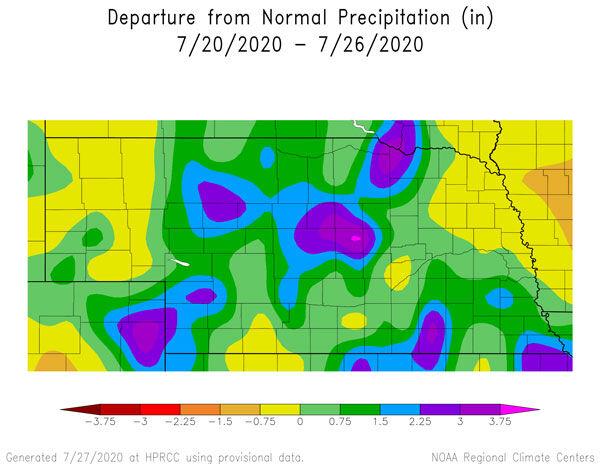 Heavy precipitation fell across southern Nebraska, central and west central Nebraska in late July. That improved pasture conditions some, and led to better ratings assigned by the U.S. Department of Agriculture's National Agricultural Statistics Service. Ratings in the poor to very poor category improved 11 percentage points from 25 to 14%.
But that improvement doesn't say much, according to Al Dutcher, Agricultural Extension Climatologist at the Nebraska State Climate Office in Lincoln. One good rain is not going to make much of a dent in the drought conditions.
"It's easy to get over confident about singular events, unless they're over three inches," he said.
A major improvement would require a couple weeks of above normal rainfall, he said. That won't likely occur until slightly lower temperatures set in and cool season grasses can put on some growth.
In western Kansas, there are also pasture challenges.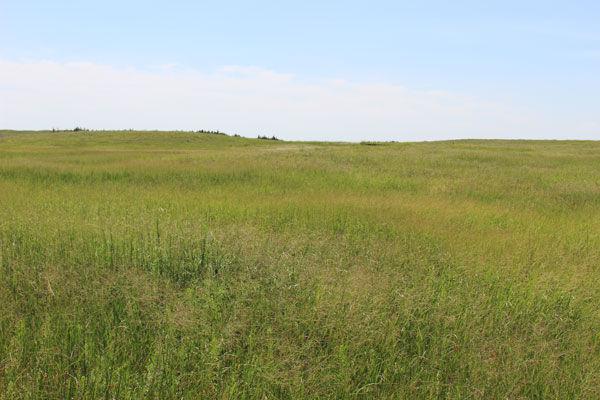 In the western third of the state, things were dire, with some of the worst conditions since 2012, according to assistant state climatologist Mary Knapp.
"Many pastures didn't green up at all this spring," she said. "In July, rains returned in the west and conditions are beginning to improve, but it will take time for pastures to recover."
Further east in Kansas, wet conditions helped pastures.