Today I'm grateful for an annual holiday that makes us take stock of what we're grateful for. It is hands down my favorite day of the year – when no material gifts are exchanged and the only expectations are eating home-cooked food with loved ones and counting your blessings. I challenging myself to celebrate Thanksgiving all year, albeit likely without cooking a bird in the oven for hours!
Speaking of birds, our house has been nonstop chatter about the birds and the bees the last two weeks. Nonstop! Starting with our registered Vizsla dogs, our son's sweet Charlie came into heat. While not her first time, it's the first time we've felt she's mature enough to entertain motherhood at age 2. Coincidentally or not, our hunting machine male dog, Blaze, agreed!
So there we were, thinking we were all set. No problem, right? Wrong. Being the first time for them both, nature wasn't really taking its course. My husband sought some veterinarian intervention to help the process along and after a few appointments, they were ready to make it official. The day of the official appointment, much to our surprise and joy nature took its course. The appointment was canceled and we are, fingers crossed, expecting some little Vizsla cuddlers mid-January.
We're pretty particular about the homes our pups go to, as we consider them family. We love the continued updates from the puppies' forever homes, even years later. We know we can look forward to that again from this litter as some are already sold and spoken for by folks we know.
The next birds and bees topic was all Wagyu. We are fall calvers, and we sync our herd in November, trying to bring all our breeding stock into standing heat at the same time.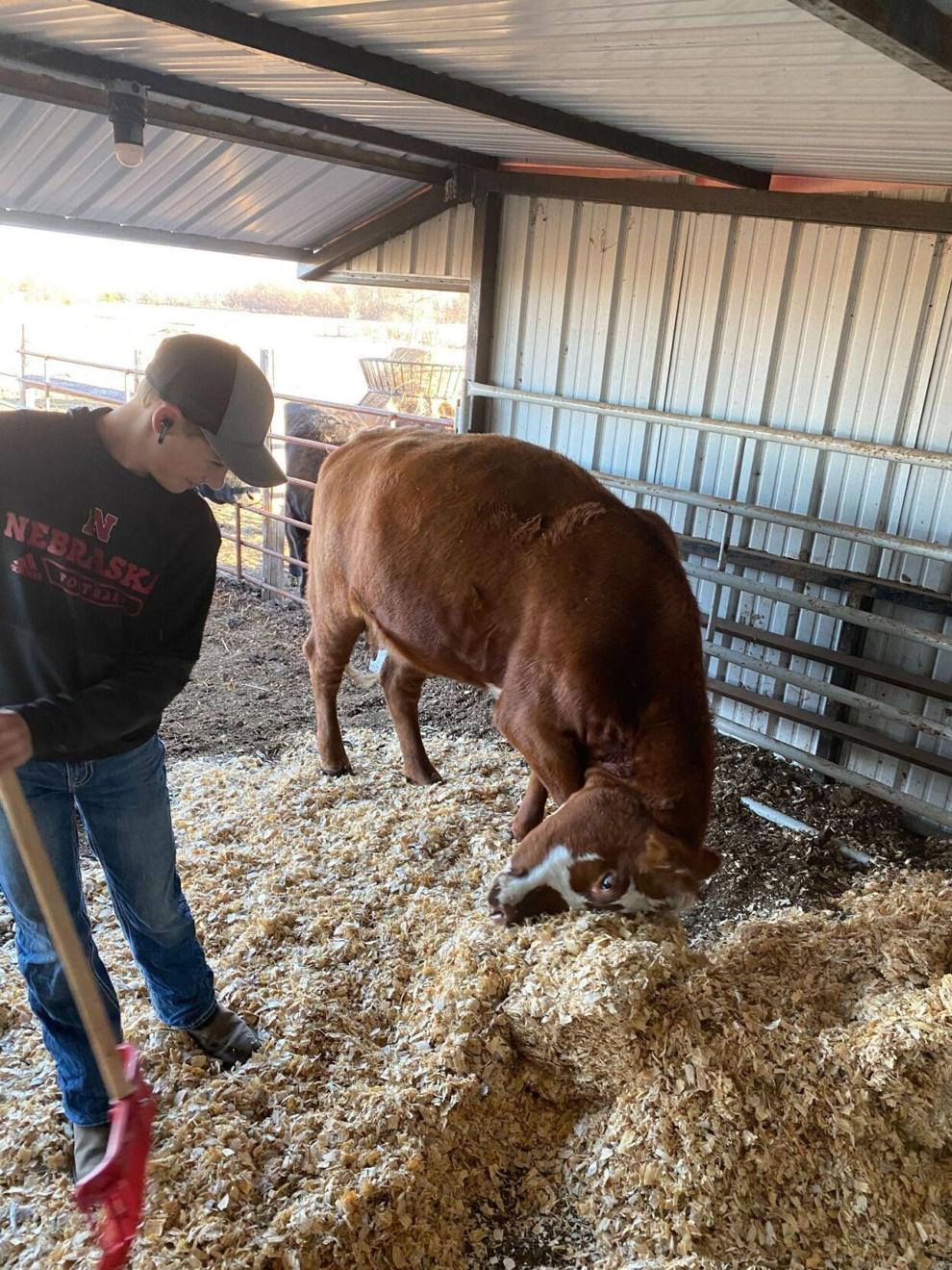 We typically travel in the spring with my husband's career and admittedly I hate the cold, so fall calving works for us. We don't own a breeding bull because we like the freedom to seek and use genetics according to the needs of our herd and ultimately, customers' preference.
In the past we've used a mix of embryos and semen straws in both our recipient cows (Angus and Hereford) as well as our full-blood Wagyu cows and heifers. This year, we are using all embryos for a few reasons. The first is that we aren't planning on any F1 (half Wagyu) calves, our breeding stock we are retaining for 2023 are excellent embryo carriers, and finally my husband purchased some embryos from an online auction we are super excited about. The dam and sire of this embryo combo are highly coveted in the Wagyu world due to the maternal and meat marbling scores both.
We use two local and experienced embryologist partners, so with their help and God's will, all the embryos will take and our herd will move to an elite level in August with these calves.
There are some other ladies on the property that hate the cold as well, our egg laying hens. Though our son and I laid out extra bedding in both the cattle shelter and the chicken coop in preparation for this cold snap and the chickens have a heater in their coop, they protest this blast of arctic air we are experiencing. Thus our egg inventory hasn't been able to keep up with demand and demand is always very high, especially around Thanksgiving. So if anyone has any good pep talks for "hen-durance," you'd really "beak" my interest!
Reflecting on our blessings for Thanksgiving, we know we couldn't do a day in our life without the help, knowledge and support of so many. Namely the makers of insulated muck boots and heated socks and gloves. (Sorry, the cold-hater digressed.) Thank you to our neighbors, other farmers and ranchers, tractor mechanics, cattle DNA testers, veterinarians, hay suppliers, embryologists, professional Wagyu associations, farm supply stores, 4-H and FFA, co-op agronomists, university professors, customers, our animals, family, friends and God. No doubt I've forgotten to mention so many, but know we are grateful for all we come into contact with – including you, treasured readers!