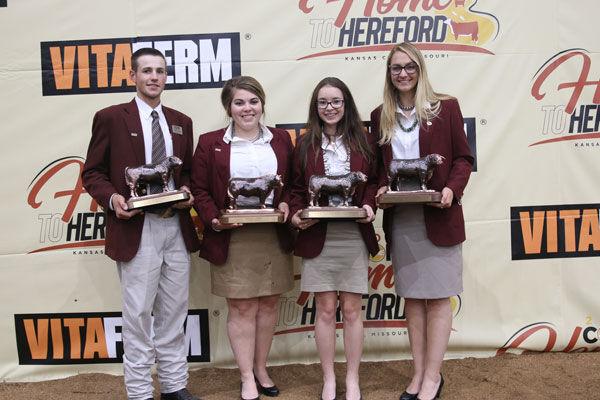 Growing up Hereford is about more than just cattle.
In the National Junior Hereford Association, members learn at a young age that relationships are just as important as cattle. They may disagree, and competition can be fierce, but in the end, they always stand together.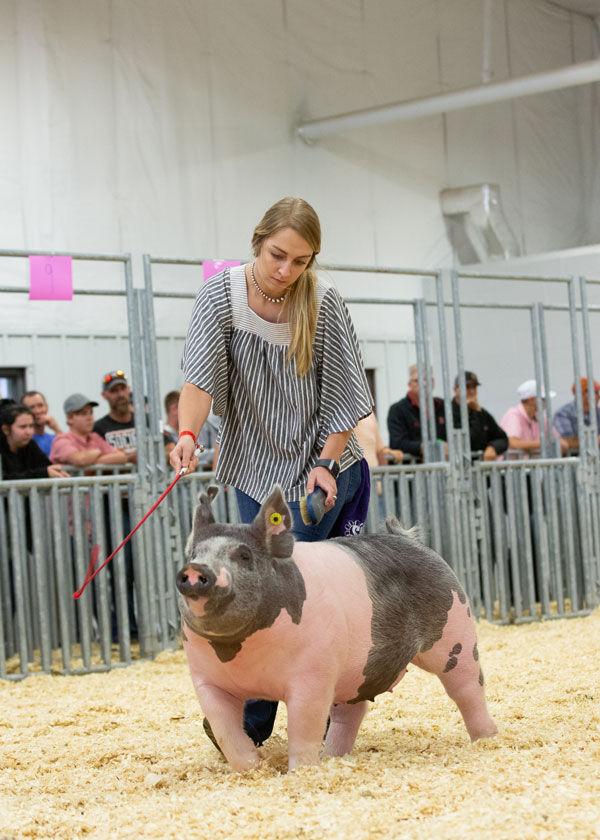 "Everyone in Hereford is a big family," said NJHA member Hannah Williams. "The people in the Hereford breed are second to none."
A Kearney, Nebraska native, Williams grew up showing cattle and hogs. She's traveled to innumerable shows and conferences across the nation — even abroad to New Zealand — and met hundreds of people throughout the years, but her heart always stays with her Hereford family. 
For Williams, though, it's more than just fellowship. Since her first day as a junior member at the age of 7, the NJHA has helped Williams find her niche within the livestock industry. It was the catalyst for a blossoming career in agriculture.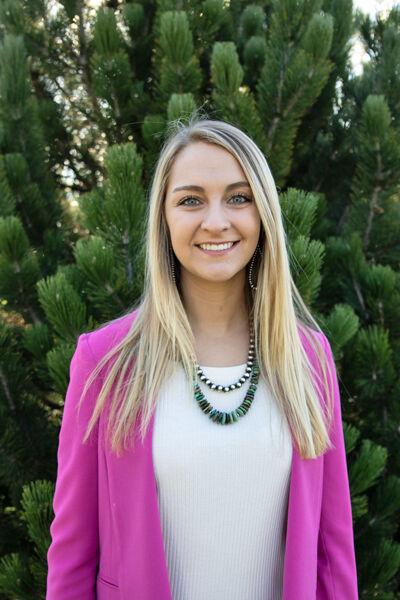 "I looked up to people on the junior board when I was younger, and they always made sure I had a positive experience (in NJHA)," she said. "They inspired me to become a leader and do the same thing."
Williams turned that inspiration into action, running for the junior board her first year of eligibility, and fulfilling three years as a member before her retirement this summer.
During her tenure, Williams found a way to pay forward the wealth of information and fellowship she gained from her junior board predecessors: Williams' idea for the Future Professionals competition originated from her years in FFA, where she often participated in a job interview contest. Now, Future Professionals is an annual NJHA contest that awards a $500 scholarship to the winners of each age division. 
As excited as she was to compete in it, Williams was overjoyed when she earned first place in the senior division of Future Professionals this year at the Junior National Hereford Expo in Kansas City.
Aside from many titles and awards earned in cattle shows, this year she was also the recipient of the NJHA OXO World Traveler scholarship and the prestigious John Wayne Memorial Scholarship.
Going into her senior year at Kansas State University, Williams is preparing to focus her future career on feedlots and cattle sales. She credits NJHA for not only helping her find her passion in life, but also helping her learn how to succeed at it.
"The best advice I can give to anyone is: If you show cattle at all, and if you have a local junior nationals, make sure you get involved in whatever breed you prefer," Williams urged. "Junior nationals are great across the board … and so impactful. There's so much more experience at junior nationals than the state fair."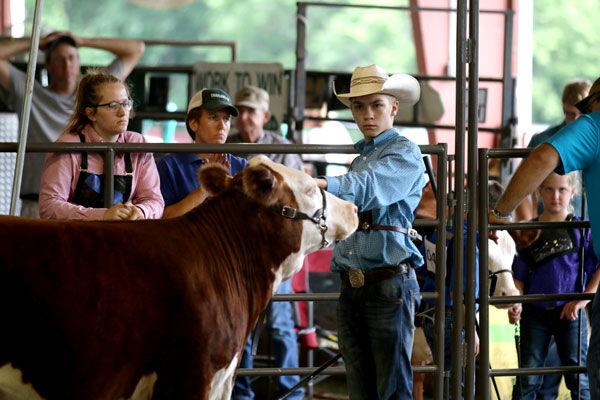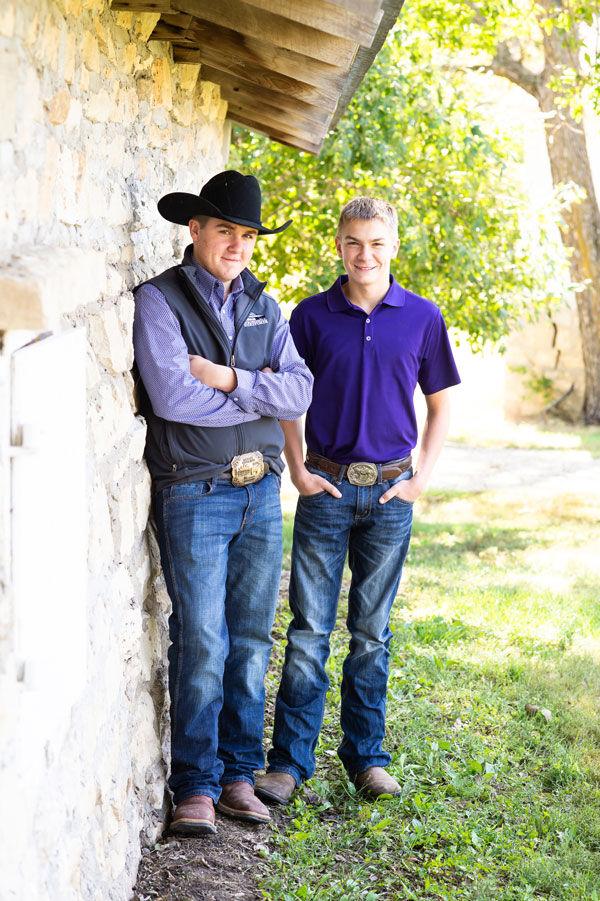 The vein of commitment to the breed runs strong within many of Williams' fellow junior members of the association.
"I like working with cattle — the unexpectedness, but also the uniformity of it," 14-year-old Dustin Denton said. "Accountability and responsibility are really important. With cattle, there's a lot to do, you have to keep on top of it. It teaches you a lot of responsibility."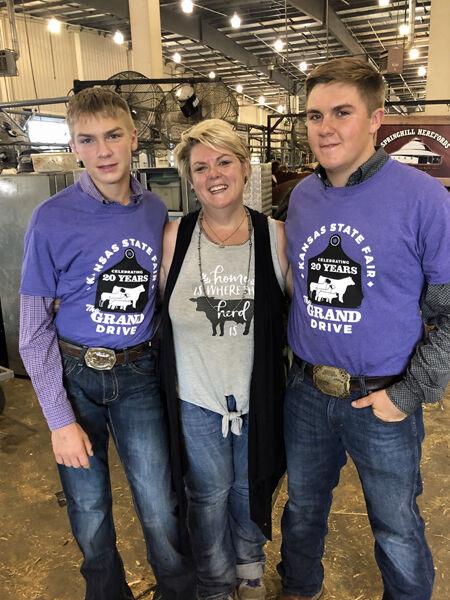 Even though he is heavily involved in athletics year-round at school, the Blue Rapids, Kansas native stays true to his Hereford ambitions, too. Denton attends every cattle show he can, and when COVID-19 canceled many of his plans this year, he hit the virtual shows hard instead.
In just a few of his accomplishments, Denton wrapped up nine weeks of competing in the Western Kansas Show Series by snagging Reserve Showman Intermediate Division earlier this year. He had another big win at the Junior National Hereford Expo, finishing first in Junior People Photography, as well as third place in Junior Illustrated Speech.
As a third generation Hereford association member, Denton said he's eager to apply for the junior board when it's his turn.
"I really like (the junior board) because they're mentors for many kids — the kids look up to them and follow their example," Denton said. "I'd like to be one of those people who help the younger members and make a difference." 
The opportunity to work with younger generations of Hereford families also appeals to Jalyn Davis, who intends to take her leadership skills to the next level with a degree in education someday.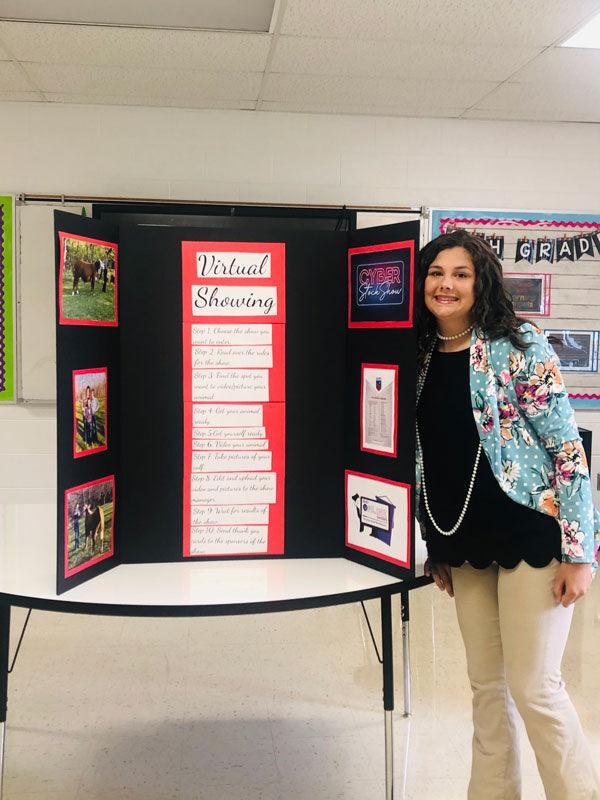 The 15-year-old said she is continually inspired by the youth on the junior board and by the state and national Hereford queens, and she wants to achieve those same milestones. She's already off to a good start as an industry leader and educator, though — her younger sisters Danica, 13 years old, and Brinley, 9, learn from her every day on their family ranch in Maple Hill, Kansas. 
"(Jalyn) taught me some of the things I know, and last year, I beat her — I got Grand Champion market hog," Danica chuckled. 
The Davis sisters all agreed that sibling rivalry is a fun element for them at the cattle expos. As a peewee, Brinley hasn't shared too many showrings with her sisters, but next year, she'll go toe-to-toe with Danica in the intermediate division.
"It's super challenging, because they're a lot older than me and have more experience," Brinley said. "I'm excited, but nervous." 
This year, though, the sisters didn't have to worry much about sharing the stage. Among the many accolades they earned at the county, state and national shows, all three cleaned house with Champion Showmanship in their separate age divisions at the Junior National Hereford Expo. 
"It was a really exciting year, one of the best we've ever done," Jalyn said.
Their parents, Angie and Danny Davis, couldn't be more proud. Having met at the Junior National Hereford Expo in 1998 when they were just kids themselves, the couple has long been a part of the Hereford family legacy. 
After all, their operation isn't called the Davis Family Ranch — it's Davis Hereford Ranch.
"We knew we wanted to continue that tradition with our children," Angie said. "It's been pretty amazing, watching our girls grow up and be as passionate about it as we are."