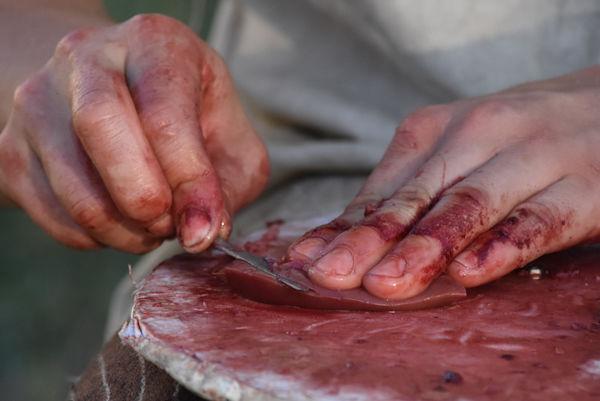 "It's a little overwhelming. It's the wildest thing I've seen in the 32 years that I've owned this plant," said Brad Dieckmann.
Dieckmann owns the Locker Plant in Clay Center, Kansas, where they're usually scheduled out about a month in advance for processing. At the end of May, they were booked through end of the year, he said, and they had a waiting list long enough to work into the fall of 2021.
The COVID-19 pandemic changed a number of things for the livestock and meat packing industries. With people staying home and stocking up on groceries, fresh meat flew off the shelves. Then the virus hit the country's biggest packing plants, causing some to shut down for weeks at a time and others to slow production in order to space their workers and enhance safety measures.
Buying habits change
With meat coolers going empty at grocery stores, some consumers turned to local lockers that offer retail cuts of meat.
"Even though these plants have been around for many years, many consumers never considered shopping there for their weekly meat needs," said Carol Klema, executive director of the Kansas Meat Processors Association.
Other consumers got in touch with their local livestock producer and made arrangements for slaughter and processing at local lockers.
"It's a plus-plus, both for processors and livestock producers," Klema said.
Dieckmann's plant in Clay Center is expanding to accommodate the increased demand by opening a processing facility in Junction City, Kansas.
"Our load for processing is so much, I had no plan to do that a month ago," Dieckmann said.
He's also opening a retail shop in the former Dollar General store in Clay County. There, he'll sell ready-to-eat products such as jerky and snack sticks. The Clay Center locker will also expand its slaughter area and add a cooler processing center.
In Diller, Nebraska, Jesse Smith, owner of the Diller Locker, is seeing double his normal business. There are customers contacting him to purchase meat directly and others who are buying meat from livestock producers who normally use his locker.
The locker wasn't at capacity before COVID hit, he said. April and May are usually his slowest months when he's booked out about a month. This spring, the slaughter side is booked out 11 months and they were still taking appointments heading into June.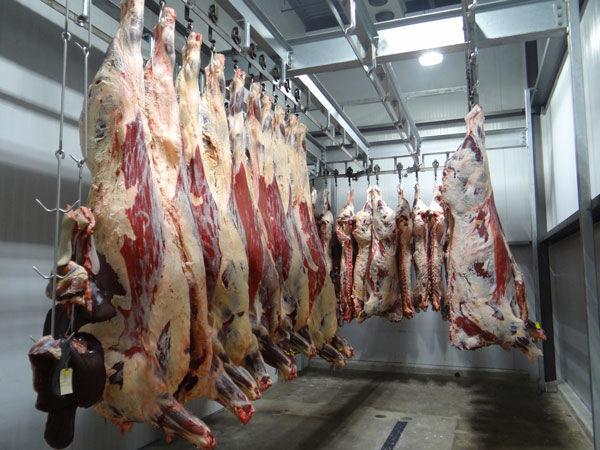 Another processing plant Smith owns a block from the Dillard Locker makes beef jerky for national plants. They have two retail locations. 
"You can always buy fresh cuts or roast," he said.
Safety, sanitation a priority
While major packing plants became hotspots for COVID-19, smaller plants weren't hit the same.
None of Smith's employees contracted COVID-19 this spring. At Dieckmann's plant, six of the 43 employees at the Clay Center location were tested with negative results.
Both owners say they keep sanitation a priority.
"We're concerned with sanitation whether there's a pandemic or not," Smith said. "We were already set up to clean, and always gassed the air with ozone, and now we increased the frequency."
It's a precaution for worker safety, but also food safety. The cleaner the air is when you package a product, the longer the shelf life, he said.
"We do our normal routine sanitation — completely cleaning our facility top to bottom, which is normal procedure every night, anyway," Dieckmann said.
Many small lockers in Kansas are inspected by the state department of agriculture. Inspectors take extra precautions with COVID, wearing face coverings when they visit, screening temperatures and social distancing as much as possible.
Meat prices rise as packing plants slow down
Larger packing plants shutdown or reduced slaughter volume because of the spread of COVID-19 among employees. With fewer market hogs and cattle going to slaughter, market prices for live animals dropped. It created a short supply of wholesale boxed meat, which caused prices for beef cuts to almost double.
"There was a real disruption of the livestock and meat markets," said Dr. Dennis Burson, meat specialist with University of Nebraska Extension.
Producers sought Extension guidance on animal health and nutrition when they were faced with holding animals past intended harvest dates. It's important to focus on their environment and maintain good pen conditions, advised veterinarian Dale Grotelueschen, professor emeritus with the University of Nebraska-Lincoln.
When they do go to market, fatigued cattle syndrome in beef cattle is a concern, he said. Cattle can get overly stressed when being loaded out and transported to the packing plant. He compared it to an out-of-condition person who becomes sore after exercising, but said it's more severe in out-of-condition cattle.
He suggests producers contact their nutritionists who can develop rations when animals get overweight.