COZAD, Neb. – When it comes to raising cattle it is truly a family affair at Hueftle Cattle Co. at Cozad. Neil and Anita Hueftle, and Kim Lehmann (Karl and Janice Hueftle's herd manager of 35 years) run the day-to-day operations, but Neil's siblings all maintain an interest in their heritage.
The clan will gather for their annual bull sale in March, including matriarch Janice Hueftle and Lehmann, to help out with the sale.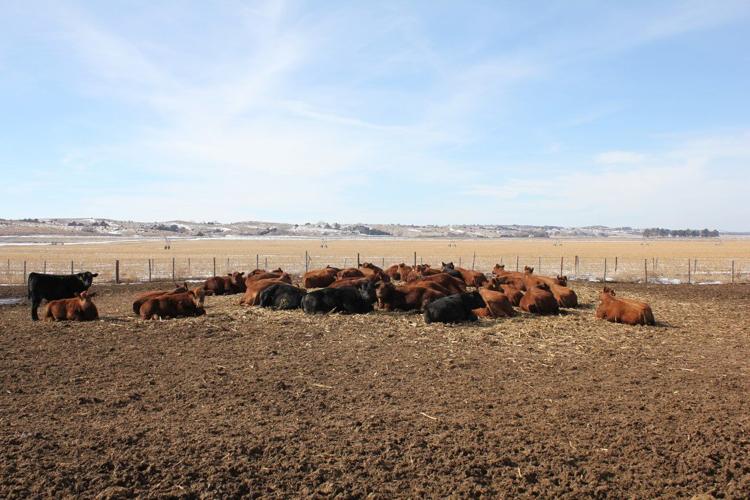 The family's current Red Angus herd draws on nearly 48 years of genetic background that traces its beginnings to a Red Angus bull purchased by Neil's father, Karl, from Sally Forbes. Karl and his father, Gus, raised and sold Hereford bulls up to that point, but decided it was time to try something different.
Neil recalls when he was showing cattle in 4-H in the 1970s the family started using Red Angus bulls on their Hereford cows. "Then we transitioned to Red Angus, dabbled in Simmentals, a small amount of Limousin and Charolais. But we kept building our Red Angus numbers," he said.
"We had been acquiring a small number of registered cows at various sales. At one point we sold bulls to Leachman Cattle Company in Billings, Mont., when they needed some extra bulls for a crossbreeding program they designed for the King Ranch in southern Texas," said Neil.
This led to the Hueftles becoming Leachman cooperators in the late 1980s, continuing for 15 years. "While we were affiliated with Leachmans, we produced a number of notable herd sires, including Above and Beyond, Cheyenne, Gravity and Jewel Maker," said Neil. "We've been lucky enough to raise and own some of the more influential bulls in the breed. We partnered with Leachman on an unknown bull called Cherokee Canyon, and he ended up being one of the most popular bulls in the Red Angus breed."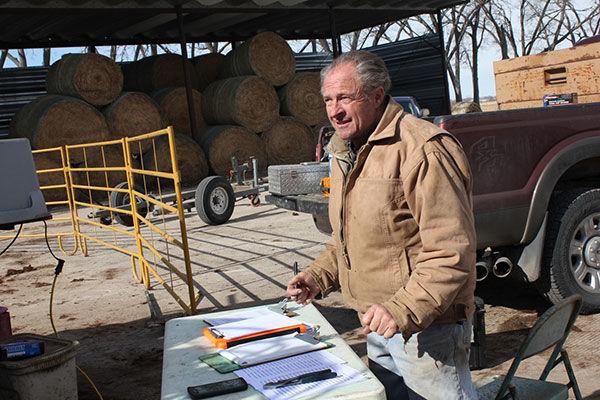 As the Hueftles continued to build their herd genetics they ended their cooperator status with Leachmans and 15 years ago tried their first bull sale. While that first one was what Anita Hueftle calls "a learning experience," they now sell upwards of 100 bulls each year, with progeny coming from the combined herds.
Neil, Anita and their three sons, Anson, Aaron and Isaac, have about 330 cows in their own family herd. Most of them are registered Red Angus. Combining that with Janice's (and siblings Karla, Nolan, Donnis and Gil) registered and commercial herd, the family runs about 750 cows
Most of the Hueftle siblings are involved in agriculture in some way. Lee farms and has a commercial herd near Eustis, Neb., Nolan comes back from Broken Bow quite a bit to help out during busy times of the year, and Karla rents out her own farm ground. Aaron recently graduated from Central Community College at Hastings with an ag business degree and has returned home to join his parents as a partner on the farm.
The family also has a diversified farming operation, raising corn, alfalfa and soybeans for rotation. These help keep the herd supplemented with grain and forage.
In addition they have enough pasture in the vicinity of Midway Lake with the carrying capacity of 570 cow-calf pairs. Additional pasture ground is found in Frontier and Gosper Counties.
As they gear up for their 2018 bull sale, which will be March 9, the Hueftles are busy recording pertinent information for their sale catalog. Along with sire and dam data they've also done ultrasounds on all the bulls to check ribeye size and marbling. "Roughly 80 percent of the registered bulls we are running through are in the top 2 percent for Gridmaster and roughly 70 percent are in the top 10 percent for marbling in the Red Angus breed. This set of bulls have particularly good disposition, as well said Neil.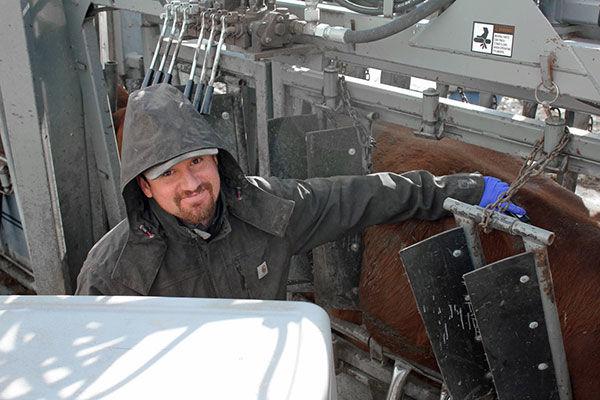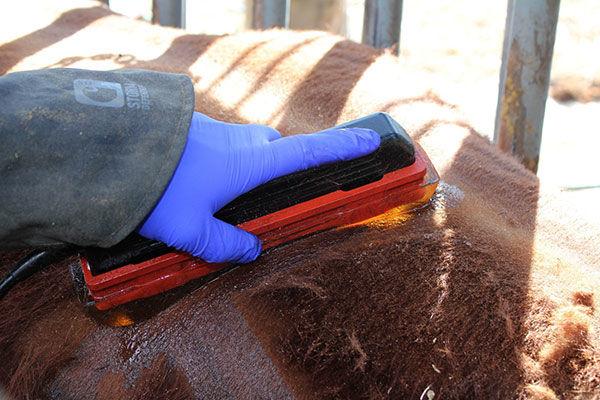 The Red Angus breed in general has gained popularity over other breeds in recent years because of their disposition, maternal traits, fleshing ease and heat tolerance, note the Hueftles.
If interested in the Hueftle line of genetics, prospective customers may contact Neil at 308-529-0648, visit the website www.hueftlecattlecompany.com or contact them by email at hueftle5@gmail.com.