In life, we're often told to take the "lemons" that life gives us and "make lemonade." COVID-19 has given agriculture one big lemon to deal with.
Slowdowns and shutdowns at pork processing plants across Nebraska and around the nation mean pig farmers have a serious backup of hogs on their operations, and the question is what to do with them. Well, Nebraska's pork producers are "making lemonade," roughly 10,000 pounds of it.
The Nebraska Pork Cares campaign was birthed in the mind of Columbus pork producer Bill Luckey. The processing shortage forced many producers to euthanize their animals because there was no more space on their farms. However, Luckey wanted to find other options.
"I had pigs that I couldn't get into a packing plant, so I put on Facebook that I had some pigs for sale," Luckey said. "Several friends and family members said they were either too far away to buy a pig from me or didn't need meat right now. However, many of them said they'd like to pay for one and donate it to a family in need."
Unfortunately, no small butcher shops in his area had an opening to process hogs, while the larger processing plants were closed due to COVID-19. Plus, pigs processed for food have to be inspected by the U.S. Department of Agriculture. That got the Columbus-area farmer thinking about the Loeffel Meat Laboratory at the University of Nebraska-Lincoln.
"Fortunately, those same discussions were also taking place at the University of Nebraska within the animal science department and the Loeffel Meat Lab," said Jane Stone, director of domestic marketing with the Nebraska Pork Producers Association.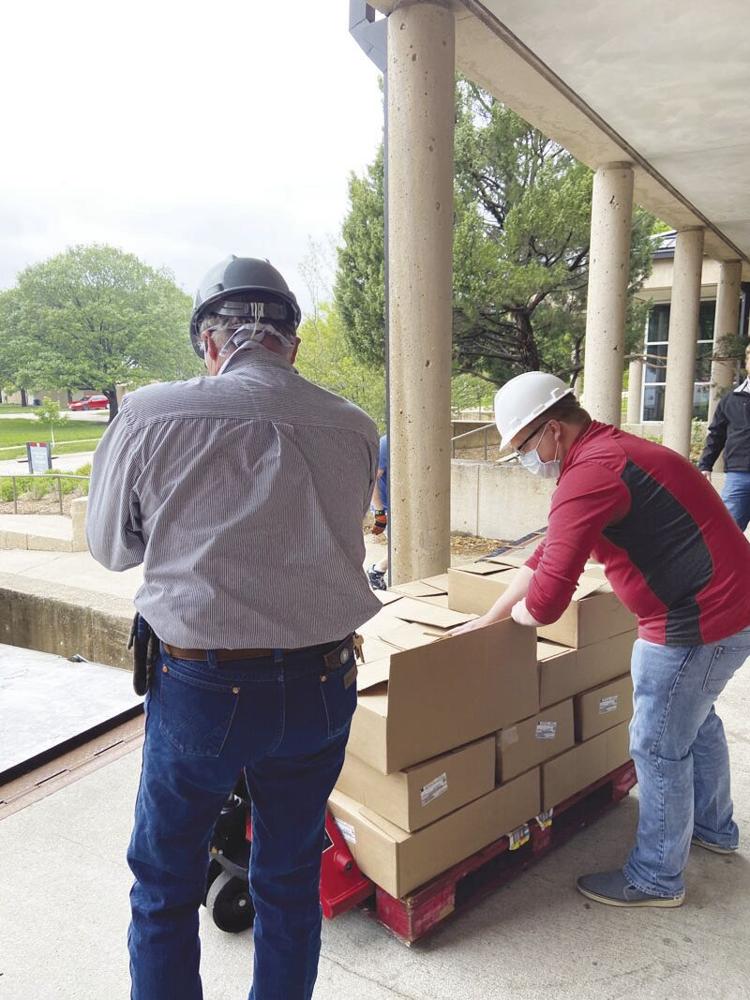 Luckey worked at the meat laboratory while he was in college. He made calls to officials on campus, including the chancellor and vice-chancellor, asking if the lab could open to help process some animals and donate the meat to food banks. Campus officials signed off and the project began.
"The amazing thing was it only took 10 days between forming the idea and having pigs in the lab for processing," Luckey said.
Jane Stone helped to coordinate the project. The biggest beneficiary of the pork producers' generosity is the Food Bank of Lincoln, but they weren't the only ones. They also made some donations to the Heartland Food Bank in Omaha. A lot of the donated animals came from Columbus, so people got together and ground up pork to donate to the Columbus Food Bank.
People who get supplies from their local food shelf typically have a home where they can cook. But organizers wondered how to help those who don't have a home to return to, so they stepped up to help out the homeless.
"Those people have nowhere to cook," Stone said. "The question was 'how could we help them, too?'"
The Nebraska pork producers partnered with Matt Talbot in Lincoln, as well as the city Mission, and they reached out to two locations in Omaha and one in Council Bluffs. They appealed to the National Pork Board to bring in its marketing trailer. The pork trailer is a rolling kitchen with grills and a full staff. With it, the group has been offering pork burger lunches.
"We intend to keep serving lunches at facilities here in the late summer and into the early fall," Stone said.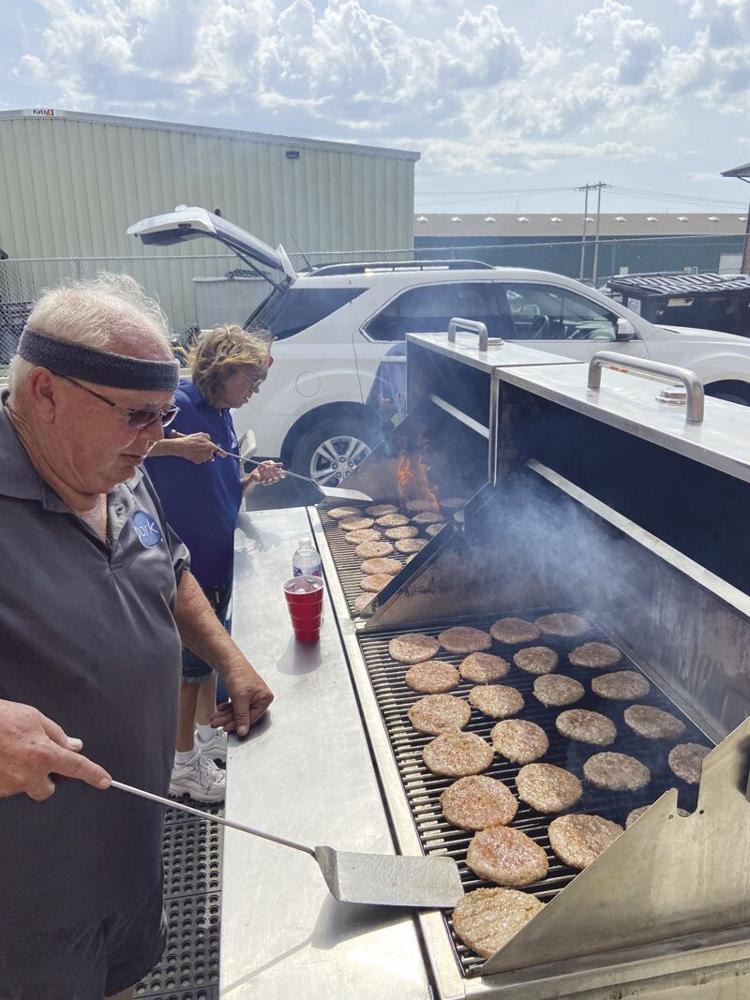 As of late August, the Nebraska Pork Cares Campaign had donated 10,000 pounds of pork to the people who need it. Dr. Gary Sullivan is an associate professor of meat science who says the university is pleased to be able to help out both pork producers and those in need.
"It's a big win for all the groups involved," Sullivan said. "We were able to take animals that were going to be euthanized and do the processing here at the meat lab. The food bank was the ultimate beneficiary and we were happy to help provide the service to them. It's an impactful amount."
The collaborative effort has also helped producers.
"It's given an outlet to some of the producers who had nowhere to send their animals for processing," Stone said. "It's also helped add some emphasis as a visual representation of the Pork 'We Care' slogan. A big part of that is we care about our communities. It's another way that 'Pork Cares' contributes to the 'We Care' message."
While the Pork Cares program has done a lot of good this summer, it's currently "on pause." The University of Nebraska has resumed fall classes, which changes the availability of the Loeffel Meat Lab due to research projects and available staffing. The Nebraska Pork Producers Association wants to continue the program but doesn't know what it will look like going forward.
The association has raised about $22,000 to help cover the processing costs and there should be a little money left over, Stone said, adding they want to continue the efforts that have seen such great support.
"A lot of generous companies and individuals helped out," she said. "It wasn't just companies connected directly to agriculture, either. A number of those companies came from different sectors of the business world."
Luckey is hoping the program will continue.
"I think the school wants to keep doing it," he said. "It just depends on schedules and how things come together. It would be nice to keep this going at least a couple of times a year."