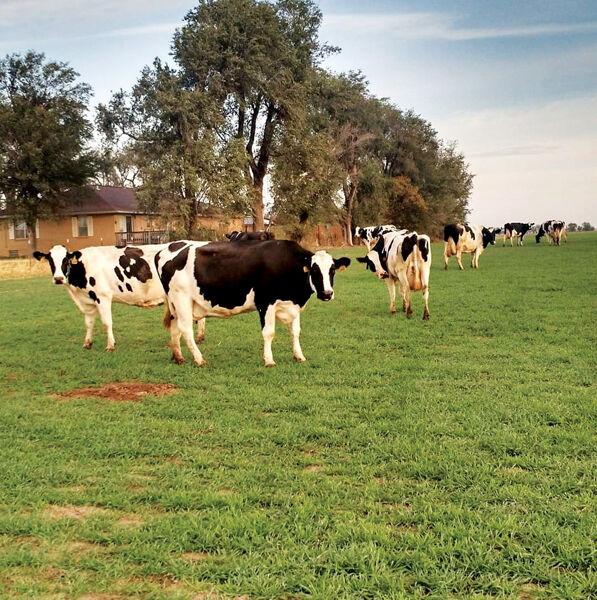 Kansas dairy farmer Orville Miller in Hutchinson is thrilled that the Environmental Protection Agency is ready to collaborate with U.S. dairy farmers – and further strengthen the dairy industry and its sustainability efforts.
The checkoff-founded Innovation Center for U.S. Dairy announced a memorandum of understanding with the EPA during the fall meeting of the Dairy Sustainability Alliance Nov. 9-10, which will open doors for increased partnership.
"In working with the EPA, many farm programs will be tied into how sustainable dairies' operations are and reward dairies for things we do toward that," explained Miller.
The dairy supply chain committed to reaching carbon neutrality by 2050, meaning farmers will optimize water usage and maximize recycling, while managing manure and nutrients to improve water quality. In the last decade, dairy reduced the carbon footprint of a gallon of milk by 19% using 30% less water and 21% less land, Miller said.
He owns Miller Dairy in Hutchinson with his wife, Mary Jane, and their family. They milk 200 lactating cows and have 150 young stock of dairy cattle.
The new agreement with the EPA means that dairies of all sizes will be considered for opportunities using EPA resources such as research grants, educational training materials and data, according to Barbara O'Brien, president of the Innovation Center for U.S. Dairy. 
Continually striving to be sustainable, the Millers' dairy farm is in the process of bringing on the sixth generation. They're also making changes to be more sustainable. Part of the farm's life cycle is farming their 1,200 acres; primarily growing feed for their dairy herd.
"For us, farming is a complete life cycle of growing, producing and recycling," Miller said. "We grow the feed, harvest it, feed it to our cows who then produce milk. The manure is spread as fertilizer in the fields, then we start the circle all over again."
Miller is a member of the Midwest Dairy Milk Promotion and Checkoff Board. His appointment on the National Dairy and Research Board was made by the U.S. Agriculture Secretary.
In addition to his wife Mary Jane, who joyfully chooses to wake up every day at 1:30 a.m. to begin milking 170 cows, Orville and their son, Brian, handle other farm chores with three employees.
Reducing the carbon footprint through efficiency is also a priority. When the Millers moved to the dairy in 1983, there were 40 cows and they got 40 pounds of milk per cow, per day. Now, they've more than doubled that, averaging 90 pounds of milk per cow per day.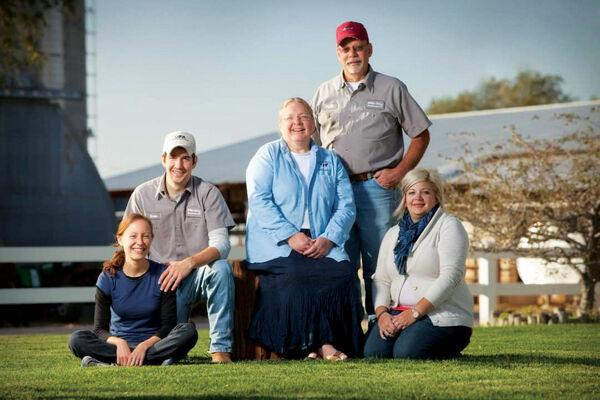 The Millers apply manure as fertilizer, so they don't purchase as much commercial fertilizer. Their waste management plan uses lagoon water pumped up to flush tanks for cleaning barns.
The solids settle out, and the water flows back into the lagoon. They haul the solids; spreading it on fields to provide nutrients for the crops, Miller explained. With 1200 acres, they cover each acre every four years.
Over the past five years, the Millers started growing cover crops to build organic matter back into the soil. This winter, every acre is planted to alfalfa, wheat or a cover crop.
"We keep live roots growing in soil as much as possible, which protects soil and reduces weeds," he said.
Although growing cover crops is a long-term investment to build organic matter in the soil, Miller feels, "It's the right thing to do. "
With the exception of a mineral package, everything the Millers feed their cows they either grow on their farm or use food products that would otherwise be thrown away. They feed pizza, tacos, textured soybean byproducts and chocolate candy. It's all tested by their nutritionist and combined with silage, hay and grain in their feed ration.
"They get five pounds of chocolate a day, and it supplies energy for them," Miller said, explaining that five pounds of chocolate equals eight pounds of corn in their cows' feed.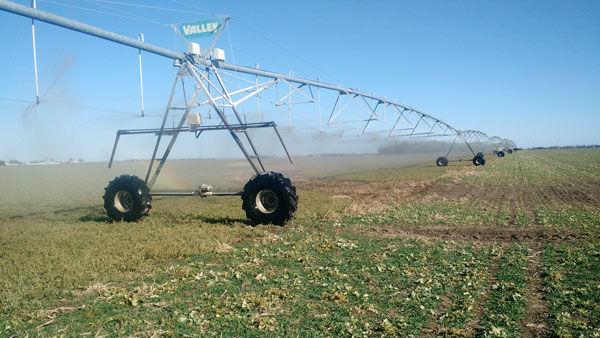 The dairy industry still has a long way to go to get to carbon neutral and for sustainability to become profitable for every farmer in this country, DMI CEO Tom Gallagher said in a statement.
"A small dairy is going to be an uphill battle," Miller said. "But if it's well managed and you take care of your cows, we believe a small dairy can be successful and sustainable."