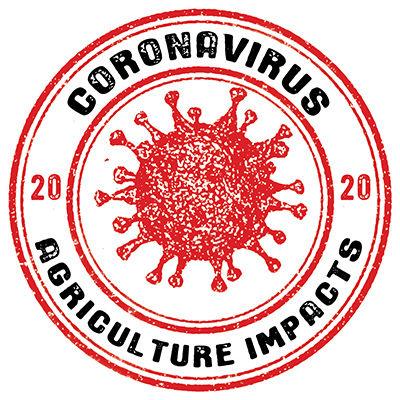 LEXINGTON, Neb. — Community members have organized a drive-in vigil to bring attention to worker safety in three Nebraska cities that are home to large meat-processing plants — Lexington, Grand Island and Crete.
A leader of the movement, Gladys Godinez — a Lexington community organizer for the Center for Rural Affairs — has been working closely with employees since the COVID-19 started affecting workers at the Tyson Foods plant there. She organized the weekly protest starting April 25, and began "Solidarity Saturday" as a way to recognize meat-packing plant employees as essential workers, validate their work and honor their sacrifice.
"We offer support for meat-packing workers during the COVID-19 pandemic by showing up and advocating for the following," Godinez began, "transparency of cases, generous hazards pay, paid sick leave, increased sanitation, slowed line speeds to accommodate the 6-foot social distancing recommendations, personal protective equipment for all employees, and confidential methods of reporting unsafe working conditions without retaliation."
She said she hopes Solidarity Saturday events will bring to light how these workers are being treated. For one, she's bothered that safety guidelines such as wearing masks weren't implemented until after a worker tested positive for COVID-19, she said.
Several calls to the Tyson plant in Lexington were not returned.
The drive-in vigils drew 20 to 150 cars at the three locations, according to Godinez. A variety of signs were on the Lexington cars May 2 for the second vigil, saying: "Paid Sick Leave For All," "People over Profit," "Essential, Not Dispensable," "Our Lives, Not Our Labor," and "Solidarity With Essential Workers."
Godinez said the people coming out to the vigils are family and friends who work in the packing plants, as well as community members who have concerns of what is happening in their communities.
"We also want Tyson to give their employees hazard pay to reflect how truly essential they are," Godinez said.
She would also like to see the company offer sick pay rather than have employees apply for a disability program for which they may not qualify. She would like to see the plant shut down at least a week if necessary for sanitizing. Upon return to work, she said employees would be provided testing for COVID-19.
As of May 8, there were 679 confirmed cases of COVID-19 in Dawson County. The state considers Lexington a hot zone for COVID-19. It hasn't been disclosed how many of those cases are tied to Tyson Foods.
"Our workplace safety efforts are significant and strictly enforced," said Morgan Watchous, Tyson Foods communications manager from Tyson's main headquarters in Arkansas, in an emailed statement. "We're implementing social distancing in our plants based on CDC and industry guidance, such as increasing the distance between workers on the production floor, and installing workstation dividers and barriers in our break rooms. We've been evaluating and implementing ways to promote more social distancing in our plants."
Some of these ways are more time between shifts, she said as well as erecting tents for more lunch and break room space as the Lexington Tyson Plant has done. Mrs. Watchous also said they've removed chairs in the break rooms to space out people and eliminated conference room meetings to small orientation groups.
According to a Tyson employee who asked not to be named, temperatures were being taken with an electronic infrared walk-through scanner, but workers never see their temperature reading.
"We have no idea what our temperatures are and we've never been told of a positive case here," the employee said.
Masks must be worn at the plant, and dividers have been put in place between work areas. Three tents were erected outside to encourage social distancing during lunch and breaks.
Another employee said she wishes the local plant would close its doors for workers' safety.
"We all need to be tested for coronavirus," she said. "And separate the positive cases."
Alfredo Salinas Jr., a Lexington resident, said he's worried about employees at Tyson and family members who depend on the plant for their livelihoods, and he finds it interesting how so much attention is focused on Tyson now.
"Why now are the workers at Tyson coveted as 'essential' when as long as I could remember, growing up in Lexington, they have always been looked down upon?" he said. "Now, in the midst of a pandemic, they are asked to sacrifice, put themselves at risk and their families because now they are part of the critical infrastructure."
He feels Tyson employees have always been "essential," but nobody treated them as such.
"Hopefully, when this is all over, people will see each other a little bit differently and hold a sense of gratitude and respect for these people who go to work through this crisis to keep our community going," Salinas said. "Hopefully, this will finally bring our community together and eliminate the divide that has always been there."
Godinez said she appreciates all that Tyson has done for her family, but the meat-processing plant needs to be held accountable for the safety of their workers.
"Tyson Foods has given so many opportunities for our community members and their families," she said. "I am a daughter of retired Tyson Foods workers that gave more than 20 years to Tyson. In return, we were able to follow our parents' American dream in pursuing our education and careers.
"It is because my parents have worked so hard at Tyson that I am who I am and continue to be. We don't want Tyson to leave, but we do want Tyson Foods to take care of our families."