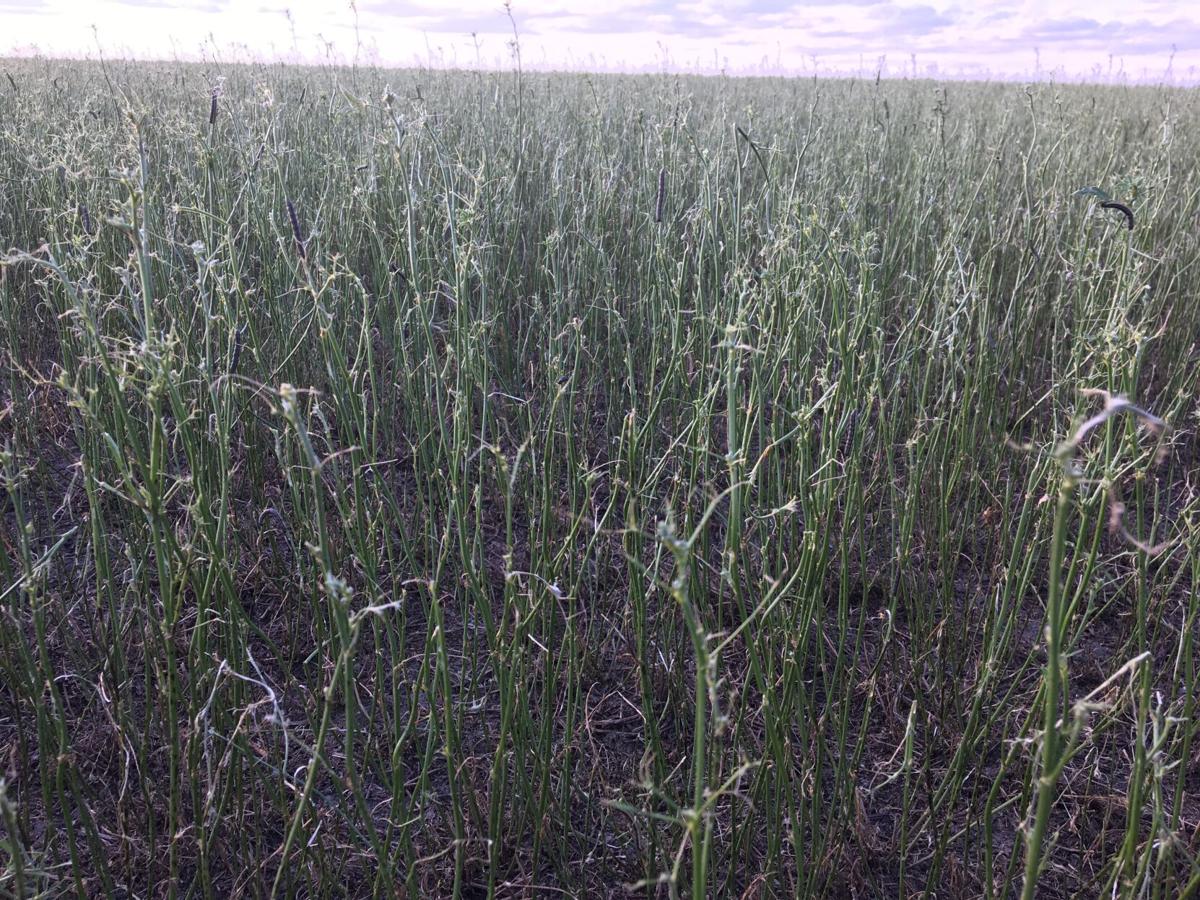 Right this very minute down on the farm we are being invaded! Our alfalfa was minding its own business just growing right along. We were just a few days off of bloom and getting ready for our fourth cutting and bam! Fall army worms have totally decimated the alfalfa, we are down to just sticks.
There will be absolutely no reason to cut and bale the alfalfa this round. Our agronomist, Jim McGIll from Frontier Coop, came right out and helped devise our defense strategy. We sprayed the little buggers (and mind you some of them weren't so little). They were hanging around in Kansas this August but decided to go for a road trip, I guess.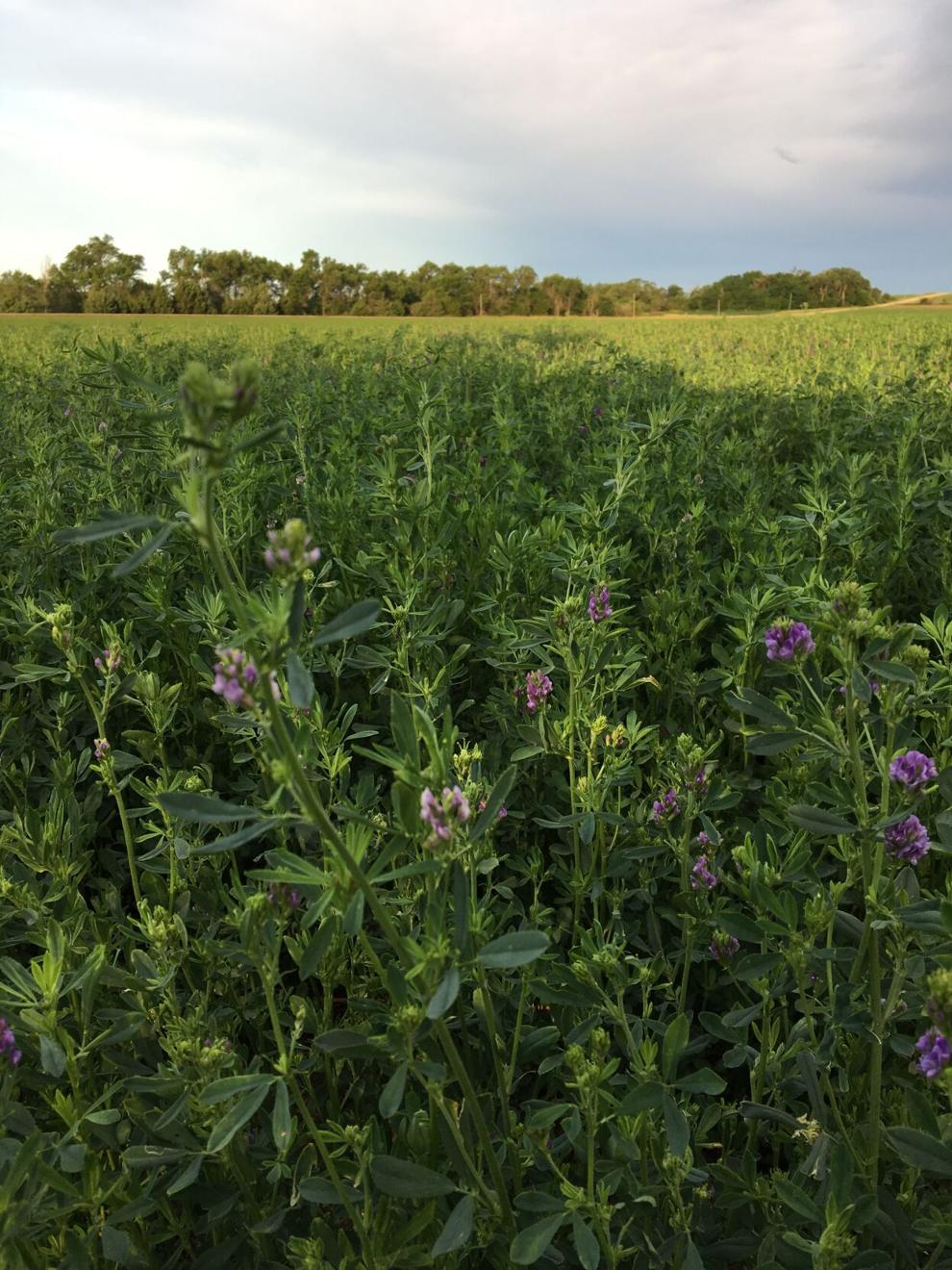 We are the first farm around the area to get hit but I'm sure we won't be the last. From what I understand, they do not settle in the soil and will not live through the winter. They ride in on the wind as moths and lay their eggs. Hopefully, we won't ever have the little buggers back.
The chemical label indicates that we can't harvest this for three weeks which by that time the way the weather usually goes, we will have already had a frost and been done for the season anyway. We normally like to have a little regrowth before the growing season ends to help the alfalfa get through the winter and have a little to start on next spring and by spraying the worms now that should give the regrowth a chance.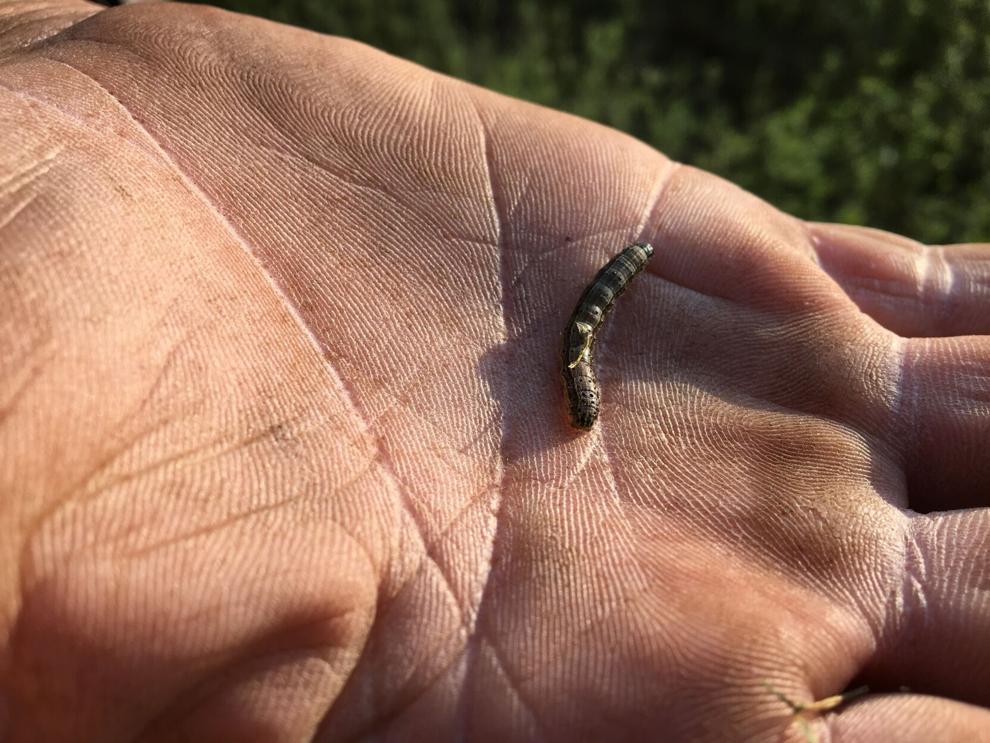 Tom and I had gone out and checked the field over the weekend to see if we needed to go ahead and drop the alfalfa if it was blooming. We are really wishing we would have jumped the gun and gone ahead and dropped it so we would have had this cutting.
We have been blessed with very nice cuttings of alfalfa earlier this year. The first we put up as haylage in a bag and some in bales and the second and third we were able to bale. We have gone over our ration for the cattle and heifers and should be OK with the feed stuffs we have on hand but we will miss this last cutting. We always try to make sure we have a little extra on hand because we just don't know what the winter is going to throw at us or for that matter the fall.
Those little fall army worms have slipped over into one of our pastures also and cleared it down to the nubs so we had to move those cows to another pasture earlier than we had planned.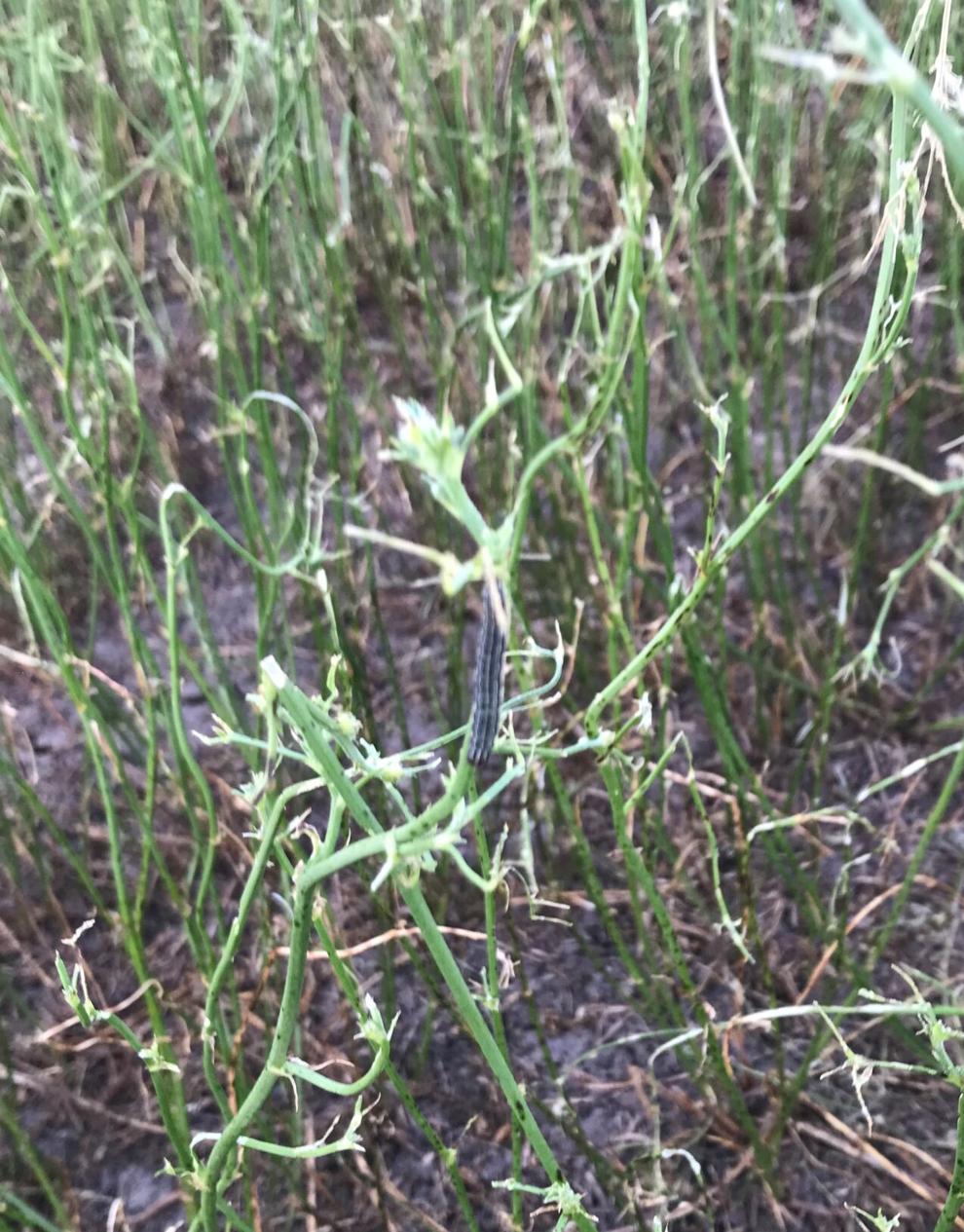 Fall army worms weren't in our plan for this fall, as a matter of fact, we had never seen them on our place before but flexibility is what farmers are known for. We seem to always have to be adaptable. Farming isn't a 9 to 5 job and we are quickly coming up on the time of year where it isn't even just 5 to 9. We love what we do with all the worries, adventures and blessings that come along.
Living the life I love.
Basis in Lincoln for corn is at -.05 and soybeans is at -.40 while in Waverly corn is at -.23 and soybeans are at -.54